Unfortunately during the rioting, one of my favorite Pho Restaurants, Saigon Bay Vietnamese Restaurant caught fire. Some of my friends went there every weekend so the waitress even knew their orders by heart. Saigon Bay had some of the best broth in Tampa that was embodied with a beautiful depth of flavor. I always ordered their seafood pho which came with squid and shrimp. There is a Go Fund Me that is raising funds so one day Saigon Bay can return!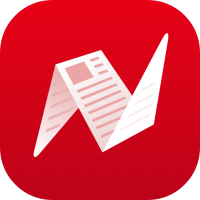 I decided that I needed to start trying new Pho restaurants around Tampa to see what other hidden gems I could find, especially since this past winter was actually pretty chilly for Florida. There is nothing better than a nice giant bowl of hot broth and noodles to warm you up. Recently I have found a new Vietnamese restaurant that has been in Tampa longer than I have and just blows me away with their extremely fast and friendly service, super cheap prices and huge portions. Their restaurant is all encompassing including not only the restaurant portion with a full service menu but also a bakery, hot food bar, cold bar, boba bar, and even ice cream shop.
Thinh An Kitchen and Tofu
Thinh An is a family owned business that is what I like to call the Asian Hub of W. Waters. There are families, couples, and even the elderly all sitting around tables, eating huge bowls of pho, bahn mis, and fried rice.
Appetizers
To start off before you even order your pho, there are so many appetizers to choose from that are incredible. My favorite are their grilled pork fresh rolls which are stuffed to the max with vermicelli noodles, mint leaves and their housemade BBQ pork. It is the perfect balance of freshness and meatiness. It is served with their special peanut sauce which is the best compliment. And the best part...these spring rolls are literally under $4.00. You could eat an entire meal of just appetizers for under $10 and leave full. While the menu prices at Thinh An were recently increased, they are still so much lower than the vast majority of Tampa restaurants while simultaneously giving you huge portions.
You could also order wonton soup to start off with, their Vietnamese lotus salad with shrimp and pork, crab meat rangoon, crispy chicken wings. Another one of my favorites are their fried pork eggrolls which are so crispy.
Pho and Noodle Soup
I love Vietnamese restaurants with huge pho menus because we all know what broth we like best, what noodles we like best, and of course what meat we like best. Personally I like Thinh An's beef broth because it is so flavorsome but I am always a fan of seafood in my pho especially shrimp, squid and fish cubes. If you are a more meaty person, definitely go for the beef which will cook in the hot broth or their meatballs which are also amazing!!
Here are just a few of the options that you can order:
Thinh An Combination Beef Noodle Soup: (A beef broth noodle soup w/ slices of rare beef, well done flank, tendon, meat balls & tripe.)
Seafood Noodle Soup: (shrimp, squid, & fried fish cube w. beef broth)
Thihn An Special Egg Noodle Soup (Pork meat, shrimp, squid, fried fish cube, Vietnamese ham, quail egg w/ chicken broth).
Sate Beef Egg Noodle Soup: (beef broth) (spicy)
Other Noodle Soup Options include:
Special Udon Noodle Soup: (Pork, shrimp, squid, Fried fish cube,Vietnamese ham, quail egg).
Crab Paste Rice Noodle Soup: (shrimp, squid, tofu, pork, pork blood, & tomato) (Spicy)
Vermicelli Noodle Soup: With pork mushroom meatballs, pork spare ribs, and Vietnamese ham
I ordered the Vermicelli Noodle Soup last time I went, and I would highly recommend it. I adored the broth that they used. And vermicelli noodles are my personal favorite because they are so easy to eat and take up the flavor of the soup so well. The pork mushroom meatballs are also absolutely amazing. I normally do not eat beef, so these meatballs were easily some of the best I have ever had.
Entrees
Thinh An has a huge menu besides their Noodle Soups including their dry noodles (without the broth), their rice dishes, broken rice, and chef's specials. One of the reasons why I would say Thinh An is one of the best Pho restaurants in Tampa is actually because of the expansiveness of their menu besides pho. If it is a hot day outside, or if you are craving something a little different, there are tons of other options on the menu. This also makes it super easy to bring the entire family because there is something for everyone.
Some of our favorite menu items that they offer include:
VIETNAMESE STEAMED GROUND PORK RICE ROLL W/ VIETNAMESE HAM
CONGEE with Duck or Chicken
Pan Fried Crispy Egg Noodle: with beef, pork, chicken, seafood or veggies
Vietnamese braised catfish in claypot serve w/ rice & veggie
Seafood stir-fried soft rice noodle w/broccoli, carrot, beansprout & celery
Fried Rice with Grilled pork, chicken, beef, shrimp or seafood
Fried Rice is one of those staples that I could order at every Asian Restaurant and never get tired of it. There is something about ordering fried rice at a restaurant that I can never replicate the flavor of at home. I think it is because I do not have a large wok and open flame to cook it on. Therefore I always love to order it when we go out. Plus Thinh An has a grilled pork option to top your fried rice with, and their grilled pork IS INCREDIBLE. It is so tender with the perfect sweetness in the sauce.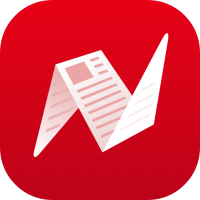 Bahn Mi's
It is crazy to me that we go out to sub restaurants and will pay $6.00 for a little sub for lunch when instead we can come to a vietnamese restaurant and get a huge and stuffed Bahn Mi for only $4.50. Thinh An makes their Bahn Mi's a little different than other restaurants around town because they add this butter-mayo combination onto their bread before they serve it. It is funny because my boyfriend is not a big vegetable eater typically. He doesn't mind them, but he wouldn't choose to eat them. But these pickled carrots and cucumbers that are served on the bahn mi's are some of his absolutely favorite. They have a fantastic vinegar flavor to them that makes them so unique but they still remain crunchy to add the perfect texture in the bahn mi.
Bakery and Hot/Cold Bar
Of course, one of the reasons why I LOVE Thinh An is because of their little bakery section that they have attached to the restaurant. Similar to an Asian style bakery, they have baked items such as chocolate croissants, cream cheese croissants, hollow donuts, steamed pork buns as well as lots of their menu items to go. Whenever I go to a Vietnamese restaurant, I never have leftovers because I always finish my bowl which means that I need more to take home so I can eat it for lunch the next day so this is the perfect section for me. Again, even their bakery is well priced. I ordered 5 croissants to go with coconut, apricot, chocolate, cinnamon and cream cheese, and my total was only $8.00. They also have a hot and cold car here where you can get their spring rolls, some of their rice dishes, and tons of other menu items.
Boba Bar
Not only do they have this little bakery section but they also have an entire boba bar where you can order a boba drink to go with your meal. You can order milk tea, milk slush, smoothies, shaken fruit tea, or even Vietnamese black coffee. Within these teas you can add original boba, popping boba, crystal boba, jelly, beans and pudding. The boba pearls come in tons of different flavors such as strawberry, lychee, passion fruit, mango, pomegranate, peach and cherry.
When I was in high school, we used to take trips out to my Church's missionary site in Belize every February to visit the schools and the people that we had become so close with. One of my best memories of these trips were the fresh sugarcane from the fields surrounding the villages. During harvest season, the sugarcane farmers actually burn down their fields because that rids them of the greenery that they do not need and leaves them with the stalks of sugar cane that can be ground down in sugar. The farmers used to cut pieces of the sugar cane off to give to us to suck the sugar cane juice out of. If you have never had sugarcane juice before, it tastes very much like sugar and water. It is so refreshing and a great way to satisfy your sweet tooth. AND Thinh An has it as an option to order with your meal so I highly recommend trying it, if you have never had it before!!
At the boba bar, they also serve ice cream (a treat for all ages in my mind). You can order a waffle or waffle puff flavored with vanilla, coconut or pandan. Or you can get a Taiyaki Fish flavored with Mung Bean, red bean or chocolate. I had never had a Taiyaki fish until the past year, and my best friend literally thought I was crazy because this was one of his staples growing up. And now I understand why because it is so good.
So if you are in the mood for some of the best Vietnamese food in Tampa, head over to Thinh An and let them know I sent you!! Their service is super fast so you will get your food within minutes and the staff is so sweet. If you are looking for more local food spots to support in Tampa, follow me on NewsBreak and check out my other articles!!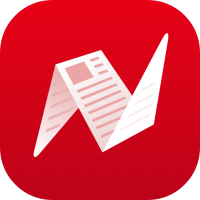 With love and good food,
Collegeandchocolate