Meshikou Ramen and Chikin
Looking for a beautiful bowl of incredible broth to warm you up during these cold winter months? Look no further because I have found the nicest little establishment located in NW Columbus. Meshikou actually has two different storefronts in the plaza that are right next to each other. The store on the left is a sit down Ramen restaurant with a bar and tables. The place on the right is Meshikou's Chikin which specializes in their street fried chicken. Meshikou Chikin is a take out storefront that you can run in real fast and pick up dinner for the whole family on your way home from work. No matter what mood you are in, Meshikou is a restaurant you have to try. I was so pleased with the quality of the food, the cheerfulness of the staff and the safety precautions that they have instilled during these hard times to eat out in restaurants.
Meshikou proudly states on their website that they are "the first and most dedicated ramen shop", and I can believe this 100% after my experience there. When you first walk in to the ramen restaurant, you will see clear shower curtains hanging on rods suspended from the ceiling. These shower curtains enclosed every single taple as well as separated seats at the bar. Because the ramen shop only sits a few tables, the restaurant used an ingenius method to maximize space while simultaneously taking care to keep guests as safe as possible. As guests come and leave, the waitresses sprayed and wiped down all of the curtains so they were clean for the next family that came to sit down. The time that it must have taken to hang and suspend all of these rods from the ceiling truly shows their dedication to continuing to bring the best ramen to Columbus, even during a pandemic.
The restaurant is locally and minority owned. I highly encourage you to find some local restaurants near you, whether that be in Columbus or your current location to support!! They will constantly surprise you with some of the most amazing food and service you can get. Follow me for some local foodie recommendations and leave a comment if there is a restaurant you want a review on!!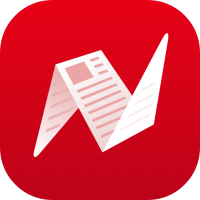 Appetizers
Of course, Meshikou also boasts a stunning menu with fresh ingredients and food made completely from scratch. They have an entire page of their menu dedicated to different sake and beers. To start the meal, Meshikou offers some of their street fried chicken options which are golden, crispy fried wings and drumsticks. Meshikou chikin explores street fried chikin from all over the world and offers flavors such as Korean fried chicken which is covered with a sweet garlic soy sauce. For something a little more spicy, order the Mango Habanero wings. My personal favorite street fried chicken they offer however are their salt and pepper wings. This chicken is bursting with flavor, first from the salt and then hits you a little bit with the pepper, and the skin has a crunch with every bite.
The Salt and Pepper Fried Chicken Wings
For other appetizer options, they also serve crab tacos which are stuffed full of imitation crab salad, a spicy dressing, and little housemade pickle chips all within a fried tortilla. I highly recommend ordering these! Even if you can't finish them because you want to save room for your ramen bowl. We actually brought these crab tacos home and they were even better the next day. Their homemade sauce was soaked up by the tortilla to create a flavor bomb that was so perfect for my lunch the following day. I will order these crab tacos to go every time I go to Meshikou now.
2 Crab Tacos
They also have Barbecue Chashu Buns: Soft steamed buns stuffed with braised pork belly seared to perfection and drizzled house barbecue glaze. I have not tried these yet but there was a table that ordered them next to us and they looked phenomenal. I wish I could just order every single appetizer on their menu because it looks so good!!
Ramen
Whether you are an experienced ramen shop go-er or this is your first time, Meshikou has the ramen bowl for you and I am here to help you understand what each dish is made of!
The first part of each Ramen menu item usually states the type of broth that will be the basis of the ramen.
Shio: a salt based broth-typically made from a chicken stock
Shoyu: a soy sauce based broth
Miso: Miso is made from fermented soybeans and salt to create a unique base that is mixed with water to create a broth. This is a great option for vegetarians!
Tonkotsu: this is a broth similar to the shio but is made from pork stock instead
You will also see either Chintan or Paitan. Chintan means a clear broth which is much lighter, and Paitan is a thicker/creamier broth. All of the broth choices at Meshikou are amazing, you cannot go wrong. It just depends on what kind of mood you are in that day!
Shoyu Chintan Ramen-Soy sauce based clear broth with Pork tenderloin
Meshikou also offers spicy options such as their fireball miso ramen which is made with a spicy garlic paste. Most of the ramen is topped with your choice of braised pork tenderloin (less fatty) versus pork belly (more fatty). For a vegetarian option, you can order the veggie miso ramen which is topped with a braised tofu option instead. You can also add sausage, fish cakes, extra noodles, bamboo, mushrooms and tamago on top of your ramen for extra flavor!! I would definitely order an extra bowl of noodles so I could cherish those flavors just a little bit longer because they are amazing.
The Fireball Miso Ramen
If you see Mazemen Ramen on the menu, this item means that there is no broth in the ramen at all. While there is still sodium in this option, there is much less due to the lack of the salty broth. It can be served hot or cold, both options at Meshikou are offered with chilled noodles. Meshikou offers two different Mazemen Ramens:
Roasted Sesame Mazemen: Chilled wavy ramen noodles served with a roasted sesame soy vinaigrette lightly sweetened and topped with spring greens, cucumber, soft boiled egg as well as the pork.
Yuzu Soy Mazemen: chilled wavy ramen noodles served with a Japanese Yuzu soy dressing, sweet and citrusy and topped with spring greens, house pickle, soft boiled egg, seaweed, and pork.
Meshikou Chikin
Right next door to Meshikou Ramen restaurant is their amazing carryout Meshikou Chikin. This to-go order style is perfect for those who do not have time to sit down for a full meal. You can order a meal with chicken breast, wings or thigh. Or you could also order the spicy chikin sandwich (which stands strong against any chicken sandwich competition). Then dress it up with one of their flavors, which are so unique! The flavor profiles include:
Pacific dry rub: an aromatic blend of Asian five spice rub
Meshikou Garlic Bomb: a secret sauce that is sweet, savory and tangy (two generations passed along)
Spicy K Pop: Sweet, savory and spicy made with gochujang. Classic spicy Korean Fried Chicken
Sichuan Nom Nom: Dipped in a sichuan chili oil that is house made
Sriracha Ranch: Dill and Sriracha infused Ranch
The meals are served with Chikin Seasoned Rice and Ginger Citrus Salad. You can also order extra chicken a la carte if you want a little bit more! It is all reasonably priced with large portions.
So next time you are in the mood for a hot bowl of ramen or some crispy fried chicken, head over to Meshikou in NW Columbus!! As always, enjoy your food and support local!! Check out and follow me for my other articles to find your new favorite foodie spot!!
With Love, CollegeandChocolate