In light of these hard times shines local restaurants in Northwest Columbus Foodie stops you need to come try out. Bethel International United Methodist Church came up with a NW Cbus Eatery trail that includes 10 different restaurants that you can trek with your family. These three following restaurants are locally owned by minority families therefore every stop on this trail supports Columbus a little bit more. BIUM church further encourages you to leave a review on Yelp, Google, Instagram, or even Facebook to help spread the word! Follow me for more specific input on the other 7 restaurants that reside along this trail!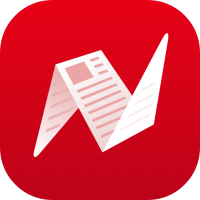 Full NW Cbus Eatery Trail: http://mybethel.org/aws/BETHEL/asset_manager/get_file/511761?ver=1
1. Sushi Ten
Sushi Ten prides themselves on being a causal spot for authentic fresh sushi. They are located in a little marketplace area in Northern Columbus that is thriving with Japanese shops. Next to Sushi Ten is a small market called Tensuke Market, a bakery, and several other little places such as Akai Hana Japanese restaurant. Tensuke Market has been in Columbus for almost 20 years, and has been providing some of the best professional sushi in Ohio. Eventually the market's sushi department became so big that they decided to make their own restaurant dedicated to their incredible sushi.
Sushi Ten serves sushi for everyone including Nigiri, California rolls, Raw and Cooked fish rolls as well as a huge variety of special rolls.
Nigiri sushi is the slice of raw fish draped over sushi rice. It centers on the gorgeous flavors, fats and textures of different fish. Sushi ten serves Tuna, scallop, salmon, even octopus and squid. For those who prefer more simple rolls, Sushi ten has regular and spicy california rolls, Manhattan rolls, and cucumber rolls.
Personally my favorite are the speciality rolls. Sushi ten has a gorgeous Fire Dragon roll with Tuna, avocado, crab, smelt roe and topped with a few other ingredients to make a huge roll bursting with so much flavor and ingenuity. They also have an extremely colorful Tuna Sunset, and Crunch Philly.
If you are looking to celebrate with the family, Sushi Ten is the perfect place to pick up food. Their large party tray contains 64 pieces and can feed 4-5 people. Their festival large is 78 pieces and only $74.00! So next time you are having some people over and looking for a party appetizer or tapas for people to munch on, grab a large party tray from Sushi ten.
Dragon Roll Picture from Sushi Ten Online Menu https://www.sushiten.us/combination-special-rolls
Sushi Ten: 1159 Old Henderson Rd, Columbus, OH 43220
2. Hen Quarter
Hen Quarter is a sophisticated southern restaurant serving good food with some of the most flavorful combinations and preparations in Columbus Ohio. This restaurant is located in Bridge Park in Dublin, OH. This area is the perfect location to grab lunch with some friends and then walk around the local shops and vendors that are set up all around Bridge Park. Bridge park offers a large public parking garage that is free so you can park and spend the entire day if you want in the area. Hen Quarter serves brunch (shout out the late risers), lunch, dinner and even has a gorgeous dessert menu so no matter what time of day it is. They also serve a variety of handcrafted cocktails, different bourbons and a variety of wines to pair with your meal.
To start of the meal, share a couple of their incredible southern style appetizers including:
Brussel Sprouts: bacon, caramelized onions, cabbages and a sweet heat vinaigrette
Fried Green Tomatoes: Crab ravigote: Remoulade
Charcuterie: This is the perfect spread of different meats, cheeses and crackers that can be nibbled on and pairs perfectly with their extensive wine list
Sticking to their southern roots, Hen Quarter serves a diverse menu full of seafood options including Raw Oysters, Cajun Oysters, and even a Southern Crab Jar which is King crab, clarified butter and a crostini MKT. They also have a crab cake sandwich, lobster roll, and a shrimp po'boy sandwiches to truly bring the sea to Ohio. For those who are more keen to turf options, Hen Quarter serves an incredible hot chicken sandwich that will blow all the other chicken sandwiches out of the water. Their lighter options include different salads including a caprese salad, kale salad as well as a classic southern gumbo made with chicken, andouille sausage, confit duck and Carolina gold rice.
So next time you and your friends are looking for an afternoon out, I highly recommend supporting our local Hen Quarters in Bridge park as well as shopping around at the little boutiques and stores. It's the perfect place to hit the spot for a little Southern seafood.
Hen Quarter Hand Crafted Cocktail. Photo from Hen Quarter Website: https://www.henquarterdublin.com/
Hen Quarter: 6628 Riverside Dr, Dublin, OH 43017
3. Awadh India Restaurant
In the mood for something that is bursting with flavor with every bite? Check out Chef Anand Kumar's Awadh Indian Restaurant which has truly brought a traditional Indian Restaurant to Columbus. Chef Kumar trained in India for 10 years as a cook and now brings his experience and talent to share with the United States. Awadh prizes themselves on making you feel at home within their restaurant. Chef Kumar wishes to greet you as soon as you walk in the door, greeted with the gorgeous aromas of his cuisine.
If you are looking for a lunch spot with your coworkers, look no further than right here. Awadh hosts a lunch buffet for only $8.99. The buffet boasts a variety of classic Indian dishes including a chicken and goat curry, tandoori chicken, paneer and even more! It will be sure to satisfy you and all of your friends and you will leave with a smile on your face. Did I mention that they even include dessert?
Of course, you can also order anything off of their menu for lunch or dinner as well. Every recipe is special and picked specifically by Chef Kumar to share with you. Personally one of the most eyecatching to me are the homemade naan which pairs perfectly with every single dish. This restaurant is absolutely perfect to please those who are vegetarian and non-vegetarian. Just a few of the spectacular dishes on the menu include:
vegetable samosa: a tempered mix of potatoes and green peas, indian spices before it wrapped in pastry and fried/baked to create this golden crispy little
tandoori shrimp: a blend of yogurt and indian spices marinades king prawns
Mumbai Lam Curry: cooked in kolapuri sauce
Chicken Tikka Masala: boneless chicken grilled in tandoor and tossed in a tomato sauce
Definitely check out Awadh India Restaurant if you love Indian food and you are looking for a new place to try!! The chef is one of the most experienced and unique in Columbus with an incredible menu full of flavor.
Awadh India Restaurant: 2584 Bethel Rd, Columbus, OH 43220
I highly encourage you to support local and minority owned restaurants including some of these on the NW Cbus Eatery trail! Follow me for more insights on local restaurants from Columbus to Tampa! I would love to share my passion for food while continuing to show you these hidden gems.
Love, CollegeandChocolate