Patrick Hickey of Watertown, New York, has spent his entire life here. He has dedicated much of his time to the town in several ways, and he is running to fill the remaining two years of former councilmember Jesse Roshia's term. The seat is currently led by council-appointed Leonard Spaziani.
Who Is Patrick Hickey?
Patrick Hickey was born in 1953 in Watertown, NY, and has lived here his entire life. The 21-year divorcee, a father of one son, has been a Jack-Of-All-Trades. He has truly dedicated his life to the growth, leadership, and safety of his hometown.
It's hard to choose where to start telling Patrick's story. He is a professional photographer who has seen his work in Life Magazine and conservation mags. He has worked several weddings and other local photography jobs covering several decades.
Hickey's work life is impressive. He spent 21 years with DynaPower/StratoPower as a Corporate Liaison, in aero-space weaponry, between their parent company General Signal Corporation and the United States Department of Defense.
Patrick Hickey seemed to me to be the type of person that is not satisfied unless he is doing something that matters and helps or protects his fellow citizens and neighborhoods. He spent 15 years as an Emergency Medical Technician (Present Title for the position he held) on the Guilfoyle Ambulance Squad.
Following his high-sensitive and important position with DynaPower/StratoPower, Mr. Hickey chose to dedicate more of his time and life to another rewardless job, for 13 years, as a corrections officer, from 2003 to 2016, at a downstate alcohol/substance treatment center, and Cape Vincent Corrections Home.
There's more this man has done for your home town and further reasons he should hold the upcoming vacant seat on the Watertown, NY city council. Patrick has been a substitute bus driver and currently runs the quickly expanding Neighborhood Watch Program of Watertown
Patrick is building membership, adding areas, and sharing emails about safety issues and sex-offender registry updates. Here is a man dedicated to his hometown, the people living in it, and the betterment of everyone's lives in Watertown and surrounding areas.
Patrick Hickey's Political Life
2015 - Ran for Interim Council Seat Appointment to replace Peter Clough. This seat went to Jason Burto.
2017 - Member of City Board of Appeals
2018 - Ran to be appointed to another Interim City Council Seat
2019 - Ran for an elected City Council seat, made the ballot for two seats out of eight people running. That seat went to Jesse Roshia.
2020 - Became the Watertown and Thompson Park & Flynn Pool Fund Coordinator.
2020 - Administer of Watertown Neighborhood Watch Program Goes Wide
2020 - Member of Watertown Steering Committee
2020 - Member of The Alliance for a Better Community program
2015-2021- Patrick, based upon his memory, has attended almost every City Council meeting and work session. He remembers only missing two meetings that he attended, on video, due to COVID-19.
This year, Patrick Hickey is once again running for what looks like a well-deserved City Council seat. He, Amy Horton, and Jason Trainor won the June 2nd primary of seven people running for the seat vacated by Jesse Roshia.
Patrick was the lead vote-getter with 660 votes to Amy's 590 votes and Hason's 164 votes at the polls. Once the absentee votes got counted, Patrick kept his lead but, it narrowed. Patrick took the top spot with 722 votes, Amy ended with 655, and Jason 191.
Therefore, Patrick Hickey and Amy Horton are your choices to fill the vacated City Council seat in November. Horton has an impressive history. Patrick Hickey is definitively a best friend of Watertown, surrounding areas, and its citizens. Patrick is a registered Democrat.
Sources:
https://www.wwnytv.com/2021/01/04/roshia-resigns-watertown-city-council/
https://www.wwnytv.com/2021/04/20/leonard-spaziani-sworn-fill-vacant-watertown-city-council-seat/
https://hydraservice.com/dynapower-history-applications/
https://www.bloomberg.com/profile/company/504369Q:US
https://www.wwnytv.com/2021/06/25/watertowns-neighborhood-watch-calls-people-get-involved/
https://www.facebook.com/watertownneighborhoodwatch/
*Neither Newsbreak nor this writer represents Patrick Hickey, or the Watertown City Council, or any other political representatives or groups.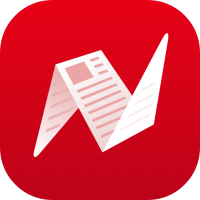 This is original content from NewsBreak's Creator Program. Join today to publish and share your own content.