Binghamton, New York, and surrounding areas have seen some disastrous Spring floods, but this Summer has inundated them with constant storms.
I live in Watertown, NY, now. But I keep daily tabs on the news, happenings, and Facebook information about Binghamton, NY.
My sources are Newsbreak, Smart news, Southern Tier news outlets, friends, and family.
It has been a very oddly stormy Summer for the Triple Cities area, which sits on the eastern tip of the Southern Tier of New York. Binghamton and surrounding areas have seen their share of historic floods.
A History of Flooding in Binghamton, New York
2006 and 2011 were the worst floods the area had seen since the start of the Industrial Revolution. They devastated river communities in downtown Binghamton, Conklin, Johnson City, Endwell, Vestal, Endicott, Owego, Windsor, and Deposit at the far south-eastern tip of Broome County.
I lived in Deposit, NY in 2006, and to leave the house to go anywhere would involve wading in water waist to chest deep for a half-mile into the fully flooded town, which some oddly did for some reason.
It took three days for the water to recede enough to drive around town if I remember. 2011 flooded the town too but not as badly as 2006. Both of those floods came from a big storm. Each lasted over 2 or 3 days, with ice melt from the hills.
Downtown Binghamton, New York, suffered severe damage to businesses, shops, and city, state, and county buildings, including the beloved Arena.
The Court Street and Washington Street Bridges, which sit opposite each other, across the length of the Chenango River and the confluence with the Susquehannah River, were underwater in both storms.
It took incredible time, energy, resources, and hard dedication, including volunteering, to clean up from both of those tragic uncontrollable weather occurrences that have spanned the history of billions of Earth years.
Since 1846, Binghamton, NY, has suffered major floods dating (Historical Floods: North Branch Susquehanna River at Binghamton, NY):
(Date) (Crest ft.)
3/18/1846 21 -9
3/17/1865 23.5
9/24/1882 20
3/18/1901 14.9
3/2/1902 19.7
10/10/1903 17.5
3/27/1904 17.8
3/28/1905 14.8
2/16/1908 14
3/2/1910 17.7
3/23/1911 14.3
3/2/1912 14.5
3/28/1913 18.6
3/29/1914 18.4
4/9/1914 14.2
7/9/1915 16
3/5/1934 17.7
3/9/1935 17.7
7/8/1935 17.72
3/13/1936 18
3/18/1936 22.9
4/1/1940 19
12/31/1942 20
3/22/1948 20.1
4/7/1958 15.8
1/23/1959 14.3
4/1/1960 16.6
2/26/1961 17
4/1/1962 14.8
3/28/1963 15.5
3/6/1964 18.7
1/21/1996 18.35
6/28/2006 25
3/11/2011 14.39
9/8/2011 25.73
4/7/2017 14.55
How Storm Patterns Have Changed Since 2017
On March 14th and 15th, 2017, Binghamton was buried under its deepest snowstorm in recorded history, all within 24 hours. 31.3 inches had fallen from 3 am, the 14th to 1 am, the 15th. That storm broke February 1961's record of 23 inches.
Following that season, three years of mild winters and even warmer summers. Then, on December 17, 2020, Binghamton and surrounding area residents woke up to a walloping 41 inches of packed heavy and wet snow, demolishing the 2017 record.
People began wondering on social media, "What's going on with the climate around here" said an anonymous source on FB. They weren't the only ones showing concern over the drastic weather changes in the area.
Binghamton hasn't endured a full-flood level event, over 10 feet, since 2011. But, what the Triple Cities have experienced the past four to five years are milder winters, with one or two large one-day dumps of snow, and fewer flooding issues in the Spring. But many more days of rain and torrential downpours in the summer.
Some of the more recent storms have been coming day after day. That, in turn, causes dangerous flash-flooding and the rivers to begin approaching flood level stages, but differently at a different time of year.
It is not winter melt-offs anymore. It's storm after storm, packing winds and gusts up to near hurricane strength, at 70 mph. A few recent events have been tropical storm-related from a hurricane or tropical storm out of the south.
However, recently, storms are crossing from the plains and moving up into the northeast, and they are warmer storms, muggier, with increasing volume and strength in thunder and scary lightning strikes.
These are the kind of storms you usually see in the mid-west and mid-Atlantic down to Florida and Texas. Not in Binghamton, NY, on such a regular schedule. So, what is happening?
Climate Change is Due To a Mixture of Man and Earth
This section will be filled with opinions and facts for the extremists on either side of the Climate Change argument. However, I will aim to explain what makes sense, with hope, that the extremists pick up a few things along the way to alter their overly strong positions.
Starting with the most obvious factor, modern homo-sapiens, and less so, the weather record of modern humans represent a pretty small time-frame of Earth's weather patterns when compared to the 5.5 Billion, or so, years that Earth has existed, grown, and changed drastically, many times over.
Those changes were filed under eras by science. The best weather scientists say that today's climate change is taking place faster because of man. Is that true? Can humans alter the constant ongoing growth and movement of and inside the Earth? It can be hard to believe that man has power or control over something which happens, with or without humans.
Take a look through some historical science books (college level), and research the most drastic climate changes that had taken place in the past. Markdown, the approximate amount of time it took for the planet to go through those changes on its' own, and after humans were adapted, toward higher intelligence in Africa.
Not one climate change period took the same amount of time to build up to or to return to a normal agriculturally plush planet for humans to begin to thrive. Also, very noteworthy, humans did not affect those climates in any way whatsoever. It wouldn't have been feasible for any human without any industry other than agriculture to affect the weather on Earth.
The brightest scientists and weather specialists seem to understand the facts and truth about the climate change situation, and here it is.
The Earth certainly has gone through climate changes without humans being any factor. Modern humans have also experienced drastic climate change, such as the ice age, without any possibility of being an affective spectrum in that Earthly climate change era.
Suddenly, after 228 years of industry in America, and the learning and collection of weather information for only a bit more than 100 years, some humans are running around swearing, ranting, protesting, and harming others over records that are less than a half percent of this planet's climate change history. They say it is humans' fault.
Well, that's just ridiculous. Yes, scientists see a quicker climate change in our oceans than they have observed in previous eras, or that fossil and carbon dating have shown them in the rock formation, but even those records only go back so far. We don't have a 5.5 billion year weather record as precise as we can get now to support that far-left political concept.
Don't get excited over that, far right-wingers. Humans may not be the biggest reason for the cause of the same kind of climate change the Earth has continued to go through over billions of years.
Yet, you have to open your eyes. The evidence in our oceans, the dead fish on our shores, the disappearing species, such as birds and insects, combined with sea creatures, moving north in droves, which happened the last time the Earth heated up, millions of years ago, before the ice age.
We've all seen the trash in our oceans, and rivers, and forests. We've seen the footprint of man in the jungles of South America and Africa. We've seen the destruction of the Earth by man, and there is just no denying that unless you are both blind and dumb. Are you?
If not, you should be listening to each other's concerns instead of battling. That includes you, Binghamton, NY. Come together, and figure out what and how we can adapt to the change in climate happening no matter what you think.
In 50 years, scientists believe, New York could be a sub-tropical area, based on studies.
Final Thoughts and Ideas
Most adults and teens understand compromise. We all do it every day with ourselves, family members, friends, doctors, clients, and others. It's part of life and the right thing to do.
Both sides of the aisle have to come together with their signs and anger tossed to the floor. Take a seat at a table, throw some snacks and beverages on it, and start working out what we can do to improve people's lives for the future who are on the shores of rivers, lakes, seas, and oceans.
NYC built two floating parks. One at Pier 16 and one on the West Side, where many watch the Macy's Day Parade from now. They are good ideas.
Next come small floating cities, cities, and buildings built high into the air and flying cars, and all the exciting ventures we see in the news and our reading. Some changes are already happening. Others are an idea or in the works, but people are working out ways to adapt to climate change.
Fighting, name-calling, and using the major news outlets to fire people up gets nothing accomplished. No one is blind. The climate is going to change drastically over the next 50 to 100 years.
We must stop fighting and picking on any small matter related to climate change. We should be discussing ideas with each other.
Okay, so you don't believe humans affect the Earth's climate, or you think we are, whatever, who cares.
The fact is, the Earth has always and always will have its climate change agenda that humans can only factor into in positive ways.
So, why not just create new ways to live? We aren't living in cabins on dirt floors anymore, am I right? We aren't sleeping by the river with a campfire at night as we wander the old west, correct?
No, changes happen, and usually easier when everyone works together.
I hope Binghamton and the surrounding communities can also come together and discover, create, and pay for ways to help people who live climate change in their homes and yards today.
Sources:
https://www.weather.gov/media/marfc/FloodClimo/NBS/Binghamton.pdf
https://www.weather.gov/bgm/pastWinterMarch142017
https://www.fisheries.noaa.gov/new-england-mid-atlantic/climate/climate-change-northeast-us-shelf-ecosystem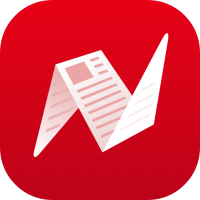 This is original content from NewsBreak's Creator Program. Join today to publish and share your own content.