Broome County COVID-19 Emergency Comes To an End
After 475 days, our COVID State of Emergency in Broome County came to an end last week.
"It's been a tough two years but I'm incredibly proud of the response we made to fight this terrible pandemic. We set the tone for the rest of the state and showed what proven leadership looks like when facing a crisis.
Working together, we mobilized hundreds of County employees to help lead the community through COVID-19. Tens of thousands of contract tracing calls were made; more than 13 thousand rapid COVID tests were administered at our award-winning mobile testing unit, and over 27 thousand shots went into the arms of residents at our County-operated mass vaccination site.
During the height of the pandemic, we made sure our frontline workers had the PPE they needed and even opened a daycare center dedicated to essential employees. And as we got control over the public health emergency, we worked directly with businesses and schools to help them safely reopen.
We've gone from a time when we were reporting 250 positive tests daily to now just seeing one or two infections a day.
Despite the unprecedented challenges and unexpected costs that COVID presented, our County services never wavered and we were even able to cut taxes for the third year in a row.
Now, all our businesses are fully reopened and in one year we cut our unemployment rate from 17% to 5%. Additionally, major companies like Amazon and FedEx announced they are coming to Broome County.
As for the ongoing threats of COVID, we won't let our guard down. But I believe the worst is over and we can now concentrate our efforts on recovery.
We will continue working to cut taxes, invest in critical infrastructure, assist our small businesses, grow our local economy, and provide quality services to Broome County residents. All of this while making responsible and lasting investments with federal COVID recovery funds."
* Neither Newsbreak nor this reporter represents or works for Broome County Executive Jason Garnar in any way, shape, or form.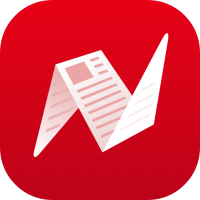 This is original content from NewsBreak's Creator Program. Join today to publish and share your own content.