This week's Astrology brings in adventure, some good luck, healing in stable relationships mixed in with a few triggery vibes. Also, Jupiter goes Direct this week helping us get a clear perspective on our life direction.
Hey guys, we have a colorful week full of planetary Transits.
We have another week with some easy energies and a few that are challenging. Venus is making a bunch of harmonious alignments this week, which should bring a lighter tone to healthy relationships and financial situations. And Jupiter finally goes out of Retrograde, giving us an opening to go after far-reaching goals.
October 12th should be an interesting day for communication and thinking with Mercury in a complex alignment with Uranus. This Transit could make it hard to concentrate on whatever you are trying to complete, so cut yourself some slack if you feel scattered for a few days. Communication-wise, this causes unexpected text messages, calls, or contact on social media to come from people you didn't think you would hear from, ever. Also, be aware of how you come off while texting and speaking to others because this alignment tends to cause disagreements.
Good vibes on the 13th with Venus making a pleasant alignment to Saturn! This Aspect is excellent for cementing things in a relationship, so if you are ready to commit or have been looking for things to become solid, it could get expedited because of this Transit. Also, this puts you in a good position when it comes to your finances. The chances of hard work paying off when getting a job or finally getting some recognition at work are high with a harmonious Venus-Saturn alignment.
Okay, let's face it, there are times when you need a nap!! On the 14th, you could feel more tired or just less motivated than usual with the Sun in a complex Aspect to Neptune. With the Sun making a Quincunx to Neptune, make sure you take care of yourself on an energetic level and immune system-wise. Sometimes when there is a Neptune Transit, it can cause the feeling of just being drained, so you want to take the best care of your health on a mind, body, and spirit level.
Another situation that occurs is your awareness of people who don't respect your personal space becomes more pronounced. So just make sure healthy boundaries are being set with others who push their limits and drain your energy.
If you've needed an excuse to do something fun, look no further; the Sun will Trine Jupiter on the 15th!
This is a fab aspect as long as you take action because it tends to make people slightly lax. Other than that, this will be lovely for bringing new opportunities that are lucrative for you. Sun and Jupiter in a Trine signify the end of Jupiter's Retrograde Cycle, and it just so happens to be an alignment that helps you attract the things you want to yourself as well. And, it's just good for getting together with the people who matter and having an adventure.
October 16th is another day filled with good vibes. A Trine from Venus to Chiron gives us the ability to clear out old stories of rejection and harsh words that made us question our value. This Transit brings a sense of calm and allows you to see the truth about yourself positively. Use this alignment to help you discard the things that bring down your worth so you can build up your confidence in love and money.
The 17th is a mixed bag day, and Mars will make a Quincunx to Neptune.
On a higher level, this is great for spiritual work and rolling up your sleeve to help others on a higher level. However, this transit can cause carelessness, so just be mindful of taking in more than your body can handle.
Similarly, the Sun Squares Pluto on that same day, so situations that need a resolution come up to be fixed. This could be a day where people who have dominant personalities try to control others because they need to feel superior. In this alignment, people tend to act edgy and are easily triggered if things don't go their way, so do your best to take care of yourself and not engage in petty behavior.
Hopefully, the easy tone of Mercury Sextile Venus will help mitigate some of the harsher energy.
This Transit brings in a ton of fab ideas that need to be talked about, don't be afraid to share them because those ideas could get your foot in the door to places you've always wanted. In love situations, this energy is excellent for keeping things exciting and flirty. Expect some charming communication over text, phone calls, and social media.
With Jupiter going Direct on the 18th, this should give us a bit of clarity from the last 4 months since this planet has been in Retrograde. Things could become clear about tapping into our highest potential, belief system, and other opportunities we would like to take advantage of in our lives.
There will be a separate post about Jupiter Direct this week.
Vibes For The Week
Energetically, there is a high amount of good luck energy on the graph from the 14th to 16th; this has a lot to do with the Sun Trine Jupiter, which is a fortunate Transit. Use this time to examine all the possibilities that could get you ahead and look at what opportunities you can take advantage of over the next few days.
The chart shows this mixed in with romance regarding social energy, so you could get an excellent combination of chatting with your platonic buddies while getting the attention you want in love.
Interestingly, from the 12th to 14th, there are some triggery energies on the graph mixed in with some fun stuff. There is a hint of solitude and emotional sensitivity so you could feel on edge for a few days, and you could feel the need to pull back and just be to yourself. If you feel torn about socializing but still need space, take the time to care for yourself first, then socialize when you feel up to it.
And there is a small amount of psychic energy at the beginning of the week, so you could feel like you are experiencing moments where your intuition is spot on that day. With all of the mixed bag, energies make sure you take care of your vibes and practice spiritual health that way; you don't feel like you are constantly picking up other people's energies.
Astrological Transits For The Week
With all the exciting stuff going on, it is still a decent week and salvageable in many ways.
This week's Transits vibes October 11th to 17th:
10/12 Mercury Quincunx Uranus: Unexpectedly Saying Something Rude 2
10/13 Venus Sextile Saturn: Getting Serious About Your Relationship And Financial Commitments
10/14 Sun Quincunx Neptune: Feeling Out Of It
10/15 Sun Trine Jupiter: Being Open To New Opportunities
10/16 Venus Trine Chiron: Healing What Holds You Back In Love
10/17 Mercury Sextile Venus: Flirty Communication
10/17 Sun Square Pluto: Uncovering The Things That Prevent Change In Your Life
10/17Mars Quincunx Neptune: Demotivation
10/17 Jupiter Direct: Now The Possibilities Are Truly Endless
Use this week to seek out opportunities that will improve your quality of life and try to let the small stuff roll off your back.
-Later guys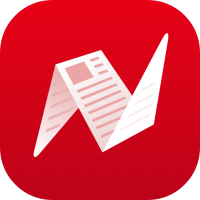 This is original content from NewsBreak's Creator Program. Join today to publish and share your own content.