Saturn is out of Retrograde, now is a time to understand what lessons we learned regarding stability in our lives.
Saturn is the second Outer Planet going direct for 2021.
On the 10th, Saturn will Station out of Retrograde, which means it is still for a moment until it goes forward again. Planets in Retrograde slow down at the start of an Inverse cycle and the ending of the Retrograde.
Saturn Retrograde Questions
Saturn went retrograde on May 23 and into Shadow around February 14 of 2021.
So, think back to what was going on regarding Saturnian themes in your life since February.
What's been going on regarding limits in your life?
Have you been looking to find some sort of way to get structure in your life, learned how to commit to things, or become responsible?
Tried to become an authority within your life or just overall, get discipline?
Started the path towards maturity, being responsible, and taking accountability?
Have you cleaned up your act or just overall restructured your life?
Looked at how you can gain stability?
Have you learned how to make commitments to yourself and others?
Are you finally setting limits on things, behavior, and with people?
With Saturn, it's a Retrograde that has to do with gaining structure in your life, learning how to be responsible, maturing, and setting boundaries.
Therefore, with this Retrograde, those who are being aspected by it will get a dose of reality. This planet brings these situations to a person's attention to move forward and live a life that isn't messy. In this Inverse Cycle, we learn the art of discipline to become Masters of our own domain while creating new sustainable structures.
This is going to be your time where you're starting to see that everything that you've been working on is beginning to come forward, especially as we start going through the shadow period for Saturn retrograde. This is where things are going to become apparent, and this is where you're going to be able to get realistic. Restrictions that you might have had during the retrograde period since May should slowly become lifted.
Boundaries you've set with others become cemented once this planet goes direct, so if you've needed to set limits with others, this could be a time where that is finalized. Saturn Retrogrades help show you where you need to be honest about your relationships and say no to toxic people who hinder your progress.
Saturn RX is all about getting yourself in order; that way, you can commit within a relationship, projects, or anything that requires consistency.
One of the things with Saturn is he is like that friend we have that tries to help us; they're wise, mature, plus say the things that everyone else is afraid to say, and tell you to get your stuff together. And even though you don't want to hear it, you know they're right, and they have your best interest at heart because said friend wants you to have stability in your life. This is how Saturn operates, the structures this planet sets up is so we can live a life of excellence.
Karmic events tend to come into play with Saturn retrogrades, so you could see scenarios like that play out for yourself or on a world stage, especially as we go over the shadow period.
Retrogrades play out on a collective level and individually, especially with the outer planets. Even if you aren't feeling these energies yourself, you can still watch the vibrational shift on a global level. Additionally, you could notice some of the people in your life going through a change during a Saturn RX, which could cause it to feel like an indirect experience.
Of course, that doesn't sound fun, and it isn't; whenever we are transforming things in our lives, it can be tricky; the good thing is you do come out on the other end of it with more knowledge on how to better your circumstances.
The Sign Placements that felt this Retrograde the most were Leo, Scorpio, Aquarius, and Taurus, between 4 to 17 degrees of these Zodiac Signs.
Saturn will be out of shadow by January 15th, so you should see progress for your efforts over the next three months and have more clarity on what happened these last 4 ½ months.
-Later guys
Important dates:
2/14/21 Opening Shadow Rx Phase
5/23/21 Station Retrograde
10/10/21 Station Direct
1/15/22 Closing Shadow Rx Period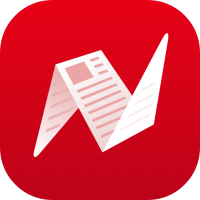 This is original content from NewsBreak's Creator Program. Join today to publish and share your own content.