Pluto's Retrograde is over, but we still have the Shadow Period to go through, which should shed light on the things that no longer served us.
The first Outer Planet to go Retrograde this year will finally go Direct. Pluto will be in Station Direct on October 6th, which is a long time coming. Planets in Retrograde slow down as they are about to move in either direction backward or forward; therefore, they are stationary.
Pluto Retrograde is an annual cycle that lasts 6 months, which could cause these conditions to feel continuous. Retrogrades play out on a collective level as well as individual, especially with the Outer Planets. So even if you aren't feeling these energies yourself, you can still watch the vibrational shift on a world stage. Or it could be people in your life that appear to be going through some sort of metamorphosis on a personal level during an Inverse Cycle.
These Inverse cycles are where we have to dig deep and deal with repressed trauma, or the stuff that we have been avoiding in terms of our emotions. Pluto is a planet that deals with our psychological nature, so things to do with our coping mechanisms come up to be tweaked to heal.
Reflective Pluto Questions
During its Transits, this Celestial Body tends to expose things that have been hidden from the surface. Pluto reveals what we don't want to look at, the not so pretty things, and the actual truth of a situation that could be any facet of your life.
Have you cleaned out what's no longer working?
Have you removed yourself from unhealthy environments?
Realized you had to make a clean break from a controlling relationship?
Finally able to deal with the things you suppressed?
Felt like the last 6 months was one considerable transformational period?
Looked at the facts of a situation you were in denial about so you can move forward?
Have you worked on your coping mechanisms?
Channeled your focus on things that help your growth?
Experienced some sort of enlightenment or had a spiritual awakening?
Learned to empower yourself no matter what others think?
With an intense Inverse Cycle like Pluto's, it's good to ask personal reflective questions to understand what happened and see how much progress was made.
Energetically, this is a Retrograde that is intense because it deals with circumstances we bury deep beneath the surface. So when we are Aspected by this planet, we have to resolve difficult things so we can move forward.
Retrogrades from Pluto could uncover hidden knowledge. In other words, if you've been looking for ways to understand concepts that are hard to grasp, like psychology, esoteric knowledge, and even Astrology, then these last 6 months could have been a time you were able to absorb these things.
Depending on how Pluto was transiting in your chart and which house it is placed in at the time of the Retrograde, this will be the area of life that needs to be reviewed. So, if this is in your 7th house, you need to resolve issues in unions where you could deal with obsession in relationships or a controlling partner. Or, in your 10th house, this could have shown you your career issues so you can be honest with yourself about getting proper recognition and fulfillment.
Sign Placements that would have felt this Retrograde the Most are Aries, Cancer, Libra, and Capricorn between 20 to 29 degrees of these signs
But the great thing about Pluto retrogrades is as tricky as they are, you do come out on the other side on top, and it does bring about a newer version of you that's upgraded. With these Retrogrades, you go through a rebirth process which gives a tone of phoenix energy.
And, of course, those difficult circumstances are challenging; they suck, and it takes time to get over them. I definitely don't want to say that in any way, these Plutonic conditions are easy.
Even spiritual awakenings sound lovely, but they can be complicated as you open up to a new perspective while discarding old points of view. It could be stressful, so look back and see if you've been experiencing any of these situations.
Pluto will be in the shadow period until January 27 of 2022.
Over the Shadow Direct period, you should gain clarity. This ending phase of Pluto RX will help shed extra light on any situation you might have experienced if you are aspected by this planet.
-Later guys
Pluto Station RX Dates:
January 1st, Begins Shadow Period
April 27th, Station Retrograde
October 6th Station Direct
January 27th, 2022 Out of Shadow Phase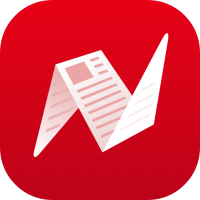 This is original content from NewsBreak's Creator Program. Join today to publish and share your own content.