This New Moon in Libra will help us understand where we need to start a new chapter in our love lives, finances, and what needs to be balanced overall.
Hey guys, we have The New Moon at 13 degrees of Libra happening on October 6th at 4:07 am PST, which would be 7:07 Eastern; check your local time to see when this Lunation occurs in your area.
This particular New Moon has a high concentration of Libra energy, with 4 planets being in this Sign called a stellium in Astrology. A Stellium is when you have 3 or more planets in a particular Astrological Sign. And, since this is a New Moon, both the luminaries are close to one another by degree, forming a Conjunction.
Currently, Mercury, Mars, and of course, the Moon plus the Sun are in Libra. With all of these planets in the Sign of Balance, we are getting a considerable focus on our romantic lives, plus our finances.
Because this is a New Moon, all of the energies we are dealing with are about starting fresh; however, sometimes that can be hard. Creating something new with the condition of this Lunation might not be easy, but starting points are occasionally messy.
Mercury is in Retrograde in this Sign so take your time making any huge decisions; this is a time to do your research and carefully go over what you are trying to launch with care.
Additionally, this could be a lunation that has some sore spots due to having Mars and the Sun in Libra, where they are in Fall "The Sun" and Detriment "Mars," which could cause things to feel demanding regarding whatever you're trying to begin in Libra.
Some things seem to flow in life, but certain combinations just don't blend at other times. Essential Dignities in Astrology allows us to see which Signs flow or have a bit of friction in certain planets. Each celestial body combined with a Zodiac Sign will have its place where it shines or has an uncomfortable experience.
The energy of both planets not being in the best condition could urge you to need some space and time to think without people bombarding your already overwhelmed emotions. Take the time to check in with yourself if you can to process your own internal dialog and emotions.
Vibes During The Libra New Moon
With this Lunation, there is a high amount of drive and ambition, so you will be extra motivated plus have the energy to take care of things during the next few days. Whenever "Motivation" is high on the graph, people tend to get into planning mode for whatever they are trying to create for themselves.
Considering Libra is about our close personal relationships, it's nice to see romantic and flirty energy on the graph. It's a moderate amount; however, this will be good for having some consistency when it comes to intimacy. Also, this is great for having interactions that are social in a fun, flirtatious way.
At this lunation, we do have things going on with Mercury in Opposition to Neptune, which could cause small amounts of confusion and some moments where you feel psychic energy. Make sure you take your time to feel out things, especially if something seems off and your gut instinct is overdrive.
New Moon in Libra Themes
Aside from the energies occurring now, this is an excellent place to start if you want to integrate more Libra energy. A New moon is about starting something under this fresh cycle, creating what you want to improve on, and including the best qualities of that Sign.
Now that you're in a New Phase of all things, Libra, it's time to think about what you want to gain from this new phase.
Where do you see yourself in 6 Months or by the Spring of 2022?
Does it involve commitment, harmony, and balance in your life?
Is this a time where you are seeking peace with others?
Are you looking to build relationships with mutual understanding?
Will being in a committed relationship be beneficial to your life?
Have you gotten to the point where you are ready for a reliable, romantic relationship?
Asking yourself these reflective questions could help in becoming clear about where to start during this Lunar phase.
Here are some themes to look at during this Libra New Moon:
If you've had an issue with your love life due to superficiality, then this is an excellent place to work on that; it's time to change your outlook on appearances.
It's a time to find ways to be better at how you can connect more deeply with your partner.
Learning how to start relationships without losing your identity and becoming melded with another person. In other words, remember to be your own person but still play a role with those you have a relationship with.
Improving close relationships with those who are platonic and finding a way to relate to others
Take this time to repair issues with regards to family and close relationships that deserve a second chance.
Examine how to still be there for others while giving back to yourself instead of pouring all of your energy into people who leave you feeling empty.
Emotionally it's time to harmonize your energy; find a way to do some self-care and rejuvenate your vibes.
Romantic relationships that throw your emotions off and cause you to feel inadequate are another area to resolve. It's time to create equilibrium and clear away what isn't helping your self-esteem in love.
This is a time to regain your self-worth and value who you are once again
It's time to restore peace and balance within yourself and the relationships you seek.
Build your confidence back up and work on areas that cause you to worry about how others view you
Repair your relationship with finances and don't allow money noise to wreak havoc on your mind or bank account.
Use this time to build up the necessary skills so you can go after a career that creates a work-life-balance
Start the process of collaborating with others who are like-minded so you can create something beautiful together with those you network with
Let's take this lunation to fix what's lopsided in our lives and start fresh in these areas. And like a Libra, let's use this fresh start to create an aesthetically pleasing world.
-I hope you all have the best New Moon in Libra ever, later guys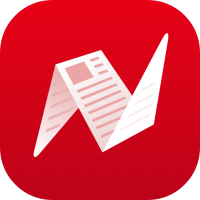 This is original content from NewsBreak's Creator Program. Join today to publish and share your own content.