Mercury is going Retrograde for the last time this year, which should allow us to move forward from unhealthy relationships finally.
Round 3, fight!
Mercury is going Retrograde for the 3rd and last time for 2021 completing it's inverse cycle in Air signs. We've already done Aquarius, Gemini, and now we are on Libra for this element.
Since the end of August Mercury has been in Libra and went into Shadow RX around September 6. So, think back to what was going on in the beginning of September in regard to one-on-one relations, because unions are at the forefront of this Mercury RX in Libra.
Here are some reflective questions to ask yourself:
What's been going on with her one-on-one unions?
Has your communication been off over the last 3 weeks in relationships?
Are your collaborations with others a bit disorganized?
Have your platonic relationships i.e. family and friends been off-kilter since the beginning of September?
In Libra, we deal with balance so if things have been lopsided this Retrograde will help us look at what needs to be harmonized, especially when it comes to communication in our relationships.
Mercury Retrograde in Libra Situations
These are some of the themes that could be up for conversation while this Retrograde is going on:
A lack of Fairness
If you've been in situations that lack fairness this will be a time where the injustices get resolved. This could be in romantic relationships, and even on a collective level. So if there have been any imbalances they will be put on trial.
Resentment
In Libra, people-pleasing behavior is a huge issue. There is nothing wrong with wanting to make others happy, however, the shadow side of that is doing things for others and hoping it comes back to you.
With this Retrograde if you've been overly accommodating and it's turned into resentment this could finally bubble over and turn into an argument.
Passive Aggressive
Another thing that could come up is confronting someone's passive-aggressive behavior. This exposes individuals in your live who are being petty within a relationship because they aren't getting their way.
Also, this Retrograde will show you the truth when it comes to someone who has been inflicting covert aggression towards you because they feel slighted but instead of saying whats bothering them, they play games or punish. So, any sort of hostility could finally come out.
Dishonesty
Deceit in relationships or close unions will be exposed under this Retrograde. So if there has been any lies they tend to come up during this time. or there's some manipulative tactics that they're pulling behind the scenes, low key.
Surface Level Relationships
Another issue that comes up under this is coming to a conclusion a relationship your in is not fulfilling and everything about it is surface level.
Libra energy can sometimes be more concerned with the way things look so this could be an opportunity to come to terms that a relationship you are in lacks substance
Decisiveness
One of the things about Libra energy is weighing out the pros and cons of a situation, the issue sometimes is that this causes decision-making to be hard.
However under this Inverse Cycle if there has been something you're wrestling with this could finally give you that light bulb moment.
Co-Dependency
Reliance is another issue that comes up in Libra. Of course, you should be able to rely on your partner but the shadow side of this comes up during this Retrograde which is interdependency.
This can bring up issues where you feel like you're losing your identity within a relationship while being with someone.
Of course, these aren't easy scenarios, nor are they overnight fixes so a resolution could take time. Do the best you can to empower yourself during this Retrograde.
My advice for Mercury Retrograde:
Go to stone and crystal shops.
Buy some supplies that can help you ground your energy
Hanging out in nature or wherever you can find some green space to chill at
Journaling all of your stuck emotions or thoughts
Taking a nice meditative shower or bath with your favorite music and scents
Research those topics you put on the back burner
Video games, no seriously, a little gaming will help you decompress
Binge-watching movies and shows you've meant to catch up to are also great when you need to destress and baby yourself. If you can't concentrate on a mental task, give yourself a break with a good show.
Mercury goes Direct on 18 October and will be in the Shadow RX phase until about November 2nd, 2021.
Hopefully, you guys can resolve any issues in the most balanced way possible.
Important Mercury Retrograde Dates:
Shadow Period 9/6
Retrograde 9/27
Direct 10/18
End of Shadow period 11/2
Moves out of Libra on 11/5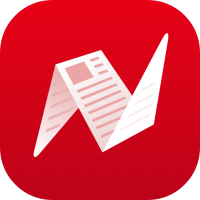 This is original content from NewsBreak's Creator Program. Join today to publish and share your own content.