The world is slowly getting back to normal, and concerts are coming back. Best of the Best (BOTB) is one show making its return in 2021. This show is the largest assembly of reggae and Soca artists in their genres. Attendees can expect Koffee, Tarrus Riley, Ding Dong, Alison Hinds, and more acts to perform their hit songs. This year the show is being held during Columbus Day weekend.
2021 marks the 15th anniversary of the show. Now that Florida's laws allow a concert this size to proceed, the organizers want to honor the milestone. BOTB 2021 will operate as a first act to get their fans ready for a fully restored BOTB during Memorial Day Weekend 2022, "For one year only, we will drop it to Columbus Day weekend and give people vibes and energy. This is like an appetizer for the real deal, May 2022," said Steven Beckford, also known as Jabba, Co-founder of Best of the Best and radio personality of Hot 97.
Best of the Best is taking place on Sunday, October 10 at Bayfront Park in Downtown Miami. Admission starts at $65. In past years, BOTB has brought major reggae artists like Beres Hammond, Beenie Man, Mavado, and other artists of that caliber.
The show has gathered over 33,000 guests at Bayfront Park in previous years. The organizers are still expecting an adequate turnout, but they are exercising precautions to keep attendees safe. People can get vaccinated at BOTB. They will also be encouraged to wear and keep on their mask at the show,
"We are going to try our very best to keep it safe. We are going to try to enforce people to keep their mask on but that's going to be hard," said Christopher Wright, Jamaica Tourism board member. "2020 brought people back to the reality of the situation that we are still in. Now that we have the vaccine, we can almost exhale in 2021. For those who are reading this, please take the vaccine. It works," said Wright.
Two months into the pandemic, Best of the Best 2020 was canceled. According to Beckford, when 2021 came around, the organizers did not get approval from the state of Florida to host the show in May. Because so much time has passed, talent has become unavailable.
"For The original 15th-anniversary celebration, we were supposed to have a star-studded all-female lineup. The state wasn't ready to grant us the permit and the deposits for the artist expired," said Beckford. The organizers got the green light to host the show earlier in 2021. This year's lineup includes Tanya Stephens, Lady G, Tee Jay, and Jo Mersa Marley, Bob Marley's son.
BOTB has a full roster. However, everyone is excited to see Koffee perform, "I look forward to seeing Koffee in person. It is not a regular occurrence that a female is headlining this show," said Oliver Mair, Counsel General of Jamaica. "Koffee came into the game and had one of the biggest songs of 2020 and 2019. This is her first performance since she won the grammy," said Beckford.
Best of The Best is aspiring to be as safe as it is fun. Attendees can look forward to an enticing lineup of Reggae artists, Soca artists, and vendors from the Caribbean. Those vendors will sell quality food and clothes. The organizers want to safely deliver a cultural experience that has been missing for so long, "Come enjoy Reggae music, Soca music and Caribbean culture. A long time people haven't seen the show in America, and we need this." said Beckford. Best of Best turns up the noise on October 10.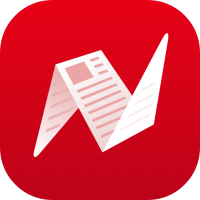 This is original content from NewsBreak's Creator Program. Join today to publish and share your own content.