The fashion and beauty industry is a career field that can provide an excellent quality of life for those in it. Unfortunately, this line of work is viewed as Plan B when Plan A fails. People at a young age develop a passion for this type of labor. Now, South Florida Fashion Academy (SFFA) is a private school where those same people can learn the skills and go out into the field. SFFA is an institution that provides training in fashion and beauty, along with the academic fundamentals for a high school diploma and college credit.
Taj McGill founded the school. She is an entrepreneur with over 15 years of experience in the fashion and beauty industry. SFFA begins its first school year this fall, and it is ready to cultivate the next talent, "One thing you can't take away is passion. If you pour into your children what they like to do, the results are tremendous," said Taj McGill, founder and Executive Director of SFFA.
South Florida Fashion Academy held its first class on Wednesday, August 18. The academy is on 1901 North Federal Highway in Pompano Beach, FL. SFFA is a private dual enrollment high school where students can get their high school diploma and associate's degree in fashion design and merchandising.
SFFA also allows students to get their state license in barbering, cosmetology, nail technology, and skincare. McGill's program was just a Saturday morning class for students who wanted to explore fashion and beauty. McGill and her team did more than that for the students. In 2019, South Florida Fashion Academy took the students to New York for New York Fashion Week.
Now, with more time and resources, McGill and her team will give more of a enriching experience for students of the Academy, "It's not just barbering. You got to learn the business and how to make your clients happy. We did a project not too long ago on the supplies you need in a barbershop like a washer and a dryer," said Kharmani Mendez, a 16-year-old student at SFFA.
SFFA is a competitive program that has an admission process for students. Included in that process is an interview with McGill. That point determines whether the academy and the student are a good fit for each other.
If the student is accepted, they begin the academic curriculum that is solid as the other schools in Miami-Dade and Broward County, "many people think because it is a fashion school that we are not putting academics first. I want to make it very clear that academics are very important and we expect nothing but As and Bs from our students," said Dr. Karine Melissa, principal of SFFA.
Dr. Melissa explains that the campus of SFFA has all the material to teach high school and college subjects. The latter component comes from a partnership with Miami-Dade College.What's next for SFFA is expansion. McGill and her team are looking into a second location for the academy. They also want to add a dual enrollment business program to SFFA. This will allow students to graduate with an Associate's degree in business.
The South Florida Fashion Academy is here to make a clear path for young people who are eager to go into the fashion and beauty industry. The institution has the tools to equip its students with what they need to follow their dreams, "I always wanted to be an entrepreneur. I want to be there to fix people's styles so they can become more confident," said Khyla Purchase, a ninth-grade student at SFFA.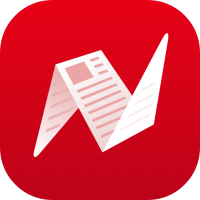 This is original content from NewsBreak's Creator Program. Join today to publish and share your own content.