Writing is an outlet that people used to express themselves. People have used this outlet to convey their thoughts, beliefs, and experiences. Inmates from prisons all over the country have written what they saw, heard, and felt in 2020 in the anthology Hear Us: Writing from the Inside During the Time of Covid. This is a literary collection of poems, short stories, and artwork from incarcerated writers, family members, and prison staff. In the book, they all share how the pandemic and the killing of George Floyd affected their lives. Exchange-for-Change, an organization that offers writing courses in prisons, assembled the book. Hear Us will not only make you empathize with those that are inside. It will share what goes on behind the cell doors, wire. "We need to understand what goes beyond the barbed wire that is closed off to us. This is the only book that we know of that gives people a broad cross-section of various states from the people that are affected," said Kathie Klarriech, executive director of Exchange-for-Change
Hear Us: Writing from the Inside During the Time of Covid released on June 29. Exchange-for-Change received 200 submissions of writing and artwork for the book. Those 200 submissions came from prisoners across 18 states. Pieces from women in an Alaskan prison to individuals on death row at San Quentin State Prison, Hear Us Gives a global picture of who is in the incarcerated population. Klarreich and the Exchange-for-Change literary board of writers selected only 58 from the total.
Receiving submissions was not as easy as it seems since the prison communication system provided difficulty. "Our biggest stumbling block was getting the information to the writer. Everything was done with letters. Making sure the facility did not transfer the incarcerated writer was a challenge. We also had to deal with the department of corrections censoring messages because they open the mail before the writer receives it," said Klarriech.
The pandemic was a troublesome time for prisons. With the number of inmates at certain facilities, places could not social distance or take precautions to protect inmates. According to Exchange-for-Change, incarcerated people are five times more likely to be infected by Covid-19 than those in the free world. As of June 1, 2021, 406,519 incarcerated people have been infected across U.S. prisons: 2,514 have died.
Quarantine is a word that every inmate now knows how to spell" - Eduardo Martinez
Edwin Lugo submitted his piece while incarcerated in a Florida correctional facility; he passed away from Covid-19 just a few years shy of his 10-year sentence, "It was crazy how we were treated. We were caged and treated like animals under the so-called quarantine" said Eduardo Martinez, an incarcerated writer in Florida. "How are you going to quarantine a whole dormitory of individuals? I sleep two feet away from my roommate," said Martinez. Eduardo Martinez has been in prision for over 20 years. He was held at Dade Correctional Institution the beginning of the pandemic and saw it all. He reflects his experiences in his writing.
Martinez is the 2019 winner of the Prison Poet Laureate championship, a poetry contest Exchange-for-Change organized with O,Miami for writers in their program. His poem, "Covid Crazy" made it into Hear Us, "When I write I don't give you black and white, I give you a box of crayons. I want you to color what I am saying and develop the picture in your imagination," said Martinez.
Exchange-for-Change wants people to pick up Hear Us to not only empathize with the incarcerated writers who survived 2020 but also become more educated with the subjects of mass incarceration and prison reform. What's next for Klarriech and the organization is expanding its writing program to more prisons outside of South Florida. Exchange-for-Change wants more people aware of the topic so fewer people dismiss those who get out of prison. "It is easy to dismiss those who are in prison and say we are not responsible for them. However, we are very responsible for them. They were sentenced. Their punishment was being taken away from society and put in prison. That's where the punishment should stop. They should still get all the things that are afforded to the rest of us," said Klarriech.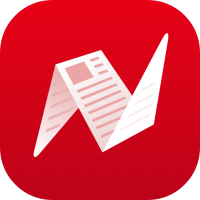 This is original content from NewsBreak's Creator Program. Join today to publish and share your own content.