Artists throughout history have used music to convey a message. Reggae recording artist Causion, is using music to convey the message of health, specifically men's health. Causion is an advocate for colon cancer. He is currently battling the disease at stage three. However, his optimism and the music are fueling him to stand and fight his condition every day. Causion's current state motivated him to launch his Thank You Mission.
It's an initiative he organized to raise awareness and raise funds for artists affected by colon, skin, and prostate cancer. For Caribbean Heritage Month, Causion's first activity from Thank You Mission is a live stream concert to support the more ill artists and spread more awareness of these diseases,
Causion, whose real name is Gregory Bailey, started his Thank You Mission in 2020. Causion was first diagnosed with Colon cancer on November 19, 2019. On that day, he felt a weird discomfort around his pelvic area and decided to get it checked out. A quick trip to the emergency room turned into an extended stay for days. The results were not in his favor, "They told me I was not going home. They had to keep me to run more tests. They did a colonoscopy on me and things began to take a different turn," said Causion.
Days after the colonoscopy, Causion got the news he had stage three colon cancer. Causion was not depressed by the news. He was ready to look at that moment with positivity and light, "I have to take this negative situation in my life and turn it into a positive. There's no way that this is the end. Something has to come out of it that is more positive for me and the people on this journey," said Causion.
Causion's first step after being diagnosed was talking about it. He decided to go public with his current state. He wanted to control the narrative about his health and battle the depression that usually comes with the news about cancer. On June 10, The reggae artist spoke on a panel at Nova Southeastern University (NSU) with Dr. Farzanna Haffizulla, department chair of Internal Medicine at NSU.
The conversation was about the high rate of health disparities in the South Florida Caribbean community. Causion shared how we need to have the conversation more with people from the Caribbean before disaster strikes, "I am the result of not acting on the advice. I had people tell me to get a prostate exam in my early 30s but I didn't listen. We need to start educating everyone around us on the reason why we have to do these tests," said Causion.
On June 20, Causion headlined the live stream concert. Through this outlet, he honored men for Father's Day and informed viewers of the type of cancers that affect men the most, "We want people to walk away from the Livestream with a lot of knowledge. With awareness through the music, we are encouraging men to get their annual checkups and prostate screenings. Hopefully, we have made a change in the Caribbean diaspora" said Causion.
The show also featured Reggae artists Anthony Malvo, Lee Kelly and The Lee Kelly Band, and Richard Daley with AJ Brown, both of Third World Band. What's next for Causion is to continue to bring awareness of colon cancer to his fans and everyone around him.
This new chapter in his life will exercise perseverance as spreads this message, "We are not giving up on this journey. I hope my team and I can talk to as many people as we can to change lives, even if it is one by one," said Causion. For more information about Causion's initiative log on to themissionnow.com.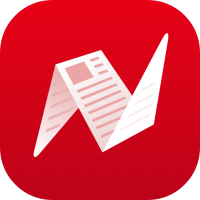 This is original content from NewsBreak's Creator Program. Join today to publish and share your own content.