(There was a time when rock and roll was the future; today, 20 years or more into the 21st century, its past has become more legend than history.
So for those who arrived a little late for the party – and what a party it was – The Rock and Roll Canon will look back at the musicians who played crucial roles in the making of the myth. These are the men and women who any serious student or fan of rock and roll must be familiar with, and whose music was an integral part of a story that is slowly fading into legend.
Due to blind luck, I was there for the best of times. I saw the Beatles at Candlestick Park; I saw Jimi Hendrix as an opening act; as a critic, I heard the best (and worst) in small clubs, on the way up. From the mid-'70s to the mid-'90s, I pretty much saw them all as they came through the San Francisco Bay Area, and now, looking back, this is what I remember, and this is how it felt.)
It has to start with the Beatles.
Yes, Bill Haley rocked around the clock. Yes, there were predecessors and ancestors, roots that can be traced back to Robert Johnson and Hank Williams and so many more.
But the story of rock and roll as we know it has to start with the Beatles.
They were, after all, the first revolutionary ripple that became a flood tide in the '60s. They had "long" hair; they played loud music; they were from some grimy city in England. But where did it all start? What wizard waved a magic wand in Liverpool?
The story of the Beatles is too long and complex to even try to deal with in less than a book, so I'll just settle for saying John Lennon and Paul McCartney discovered Black music from America and transformed it into something completely new. And that transformation, like so much about the Beatles, was a combination of genius and sheer luck.
First, consider that the Beatles earned their reputation playing what was then called rhythm and blues in bars and small clubs. The audience came to drink and dance, and they wanted to hear echoes of the classic blues of Southern America.
So Lennon and McCartney wrote "Love Me Do." And "Please Please Me." And "I Want to Hold Your Hand," which couldn't be much different than "Spoonful" or "Rollin' and Tumblin'."
Those songs Beatles' songs are early rock and roll, to be sure, but they don't spring from the grit and grime of either Liverpool or the Deep South. They are cheery pop tunes, about teenage love (not lust), and as McCartney has said, they were written for their fans.
Oh, the fans. The screaming girls, daughters of moms who had screamed for Frank Sinatra, who drowned out the music and made any live Beatles' show an exercise in frustration for the band. And by the time the Beatles gave up concerts in August 1966, the girls were the show – and whatever the Beatles were doing musically was simply lost in the high-decibel shrieks.
I was there on that chilly San Francisco evening, sitting in the second deck of Candlestick Park, down the first-base line, with the Beatles and a rudimentary sound system set up at second base. I think the ticket cost $5.
The show was horrible. Bobby Hebb did a nice version of "Sunny," and the Cyrkle played their hit, "Red Rubber Ball." But whatever the Beatles played was inaudible, and even to my 18-year-old eyes and ears, it was pretty obvious the band just didn't care any more.
So one of the ways we think about bands doesn't really apply to the Beatles. No one in America really saw them play a real show, where the music mattered more than their hair, and no one worried about which one was cutest.
What we have since learned is that McCartney is a musical genius. He can play anything, and play it well, and he's a superb songwriter with a sense for melody that has seldom been matched. Yes, Lennon made him better, and vice versa, but McCartney was the musical heart of the Beatles.
Lennon, if you will, was its sarcastic, bittersweet soul, singing "Run For Your Life" with the snarl of a man who had been hurt too often. He sharpened McCartney's sweetness, sandpapered his smooth edges and together, they rolled out hit after hit, brilliantly written pop song after brilliantly written pop song.
George Harrison and Ringo Starr were sidemen – very good sidemen – who rightfully played in the shadows of Lennon and McCartney. Without their connection to the Beatles, they would have struggled to succeed, but again, both were talented enough to add something to the Beatles' saga.
And with "Rubber Soul" and "Revolver," the music began to move past the simplistic, almost formulaic pop of the early hits, and started to hint that more could be done with this new genre that just get the girls to scream.
Still, more than anything, the Beatles were a symbol. "Sgt. Pepper's Lonely Hearts Club Band" is justly celebrated as a cultural touchstone but is, all in all, a consistently overrated album. Yes, "A Day in the Life" is sheer genius, the title track is fun, and "Within You Without You" was a cold-water splash of Indian sounds, but "Being for the Benefit of Mr. Kite"? "Lovely Rita"? "Good Morning Good Morning" (inspired by a television commercial for Kellogg's Corn Flakes)? Who remembers these songs? Who can hum them? Who would want to?
That said, "Sgt. Pepper's" was a musical shifting of gears, elevating rock and roll from pretty much pure pop into something more elevated, something more than music to dance to. Its influence can hardly be understated, both for good and ill (you can guess where "Their Satanic Majesties Request" lands). Even if "Lucy in the Sky with Diamonds," an otherwise ordinary effort by Lennon/McCartney standards, didn't have anything to do with LSD, it was pretty clear the Beatles had moved on from beer and skittles to combinations much more mind-altering.
And, most important of all, their massive audience moved with them. After the Beatles, after their sometimes painful growing up in public, rock and roll was never the same. Art had stuck its head into the tent, and like those legendary camels, it was never pushed back outside.
There were some moments to remember on "Abbey Road" and "The White Album," but the creative engine that had, to my mind, peaked with "Rubber Soul" and "Revolver," was starting to run out of steam. So the Beatles' decline – "Let It Be" and "Hey Jude" are painful – was not unexpected, but it was immaterial. The lads from Liverpool had turned the music industry upside down, left behind a songbook that will endure, and never looked back after going their separate ways.
And oh yes – along the way, they may have just changed the world.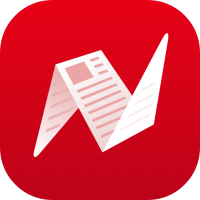 This is original content from NewsBreak's Creator Program. Join today to publish and share your own content.