Silicon Valley is all about innovation, early adopters and the hot new gadget.
And as the 49ers are definitely a Silicon Valley team – Santa Clara is 43 traffic-heavy miles from San Francisco – one would expect the franchise that spawned the West Coast offense to be on football's cutting edge. But one would expect wrong.
The Niners have a lot of things going for them this year, starting with Nick Bosa and a deep defensive line, but their road to success will be navigated not with a self-driving Tesla but rather with a first-generation SUV. They will win with a power running game, a possession passing game and a dominant defensive line, and even the injection of some Trey Lance magic into the system won't change the equation.
It starts with Jimmy Garoppolo, who is a solid, unspectacular quarterback with a penchant for one inexplicable interception per game. Jimmy G is, more importantly, a winner – 24-8 as a starter – and more than a "game manager," whatever that might be, but he's not going to rocket a 60-yard bullet to a speeding wide receiver.
One reason, of course, is that 49ers don't have "speeding wide receivers." Second-year wideout Brandon Aiyuk is fast, but not a blur; Deebo Samuel would rather than through a defensive back rather than by him; and the rest of the receiving corps is, well, pedestrian.
On top of that, the weakest unit in Santa Clara is the offensive line, which is relying on 35-year-old Alex Mack and 33-year-old Trent Williams to handle opposing pass rushers. Rookie Aaron Banks was supposed to step right in but has been beaten out by journeyman Daniel Bruskill, and Mike McGlinchey has never quite lived up to expectations. In addition, depth is an issue, which means Kyle Shanahan has to work around his line rather than base his offense on it.
And the received wisdom is that it's easier for linemen to run block than pass block, which will make it even easier for the run-friendly Shanahan to focus more on giving the ball to Raheem Mostert and rookie Trey Sermon than roll the dice on the line giving Garoppollo a chance to throw the ball down the field.
So look for the 49er offense to run Mostert, dink the ball to George Kittle and let him run, run Mostert again, maybe try Samuel on an end-around and occasionally look downfield to Aiyuk. That game plan, however, only works if the defense is stout, and with a defensive line that might be unmatched in the NFL, the defense could be more than stout.
Bosa is a monster, plain and simple, and if Dee Ford can stay healthy, the pass rush will not require blitzes to make quarterbacks nervous. Arik Armstead is more than solid, and second-year tackle Javon Kinlaw looks ready to contribute. There's plenty of depth too, so even though previous defensive coordinator Robert Saleh is now trying to revitalize the Jets, this year's iteration could simply take over a bunch of games.
Yes, there are concerns in the secondary, but as long as Fred Warner is on the field, the second level will not be a 49er weakness.
Put all those pieces together and the picture becomes clear: The 49ers will win by running the ball and relying Bosa and friends to hold the opposition down. Garoppolo and Lance must keep the turnovers down, but really, all the talk about whether Lance should start, or play more, or play less, is likely irrelevant.
The ideal 49er score is 27-17 – they lack the speed to win 40-35 and long drives will be more common than quick strikes from distance. And even in a time of jumped-up offenses and complex passing trees, that should happen often enough to take Santa Clara, er, San Francisco deep into the NFL postseason.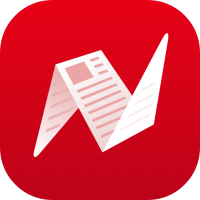 This is original content from NewsBreak's Creator Program. Join today to publish and share your own content.