And now for something completely different …
When you've been in the writing biz a long time – especially in this era of disappearing newspapers and expanding social media – you learn to diversify. Well, you don't have to diversify, you can just quit making money, but that's not a popular option.
So though my writing for News Break up to this point has been about food and sports, this time I'll shift gears into book reviews, something I did for many years (after I gave up reviewing rock and roll – but you'll hear more about that soon enough). Though I read a lot of what's known as genre fiction, my focus has always been on science fiction and fantasy, and I've read a lot of it. There are 562 of my scifi/fantasy reviews on Goodreads, and of course I read (literally) thousands more before I started posting there.
Which leads me to this article, which isn't about the folks you already know about (how hard is it to recommend Game of Thrones?) but maybe some you haven't. There are, after all, a lot of people still writing books, and a lot of those books are very good. Sometimes, though, the good ones are hard to find, so here's a quick guide to some of my 21st century favorites.
Elizabeth Bear: It's really hard to describe what Elizabeth Bear does, for her books are wildly different. Some are classic fantasy, others are rooted in history and her latest, the White Space series, involves interstellar travel, ancient races and an extremely complex culture build.
In fact, all of Bear's works are based on clearly thought-out world-building exercises, and couple that with quirky characters, complex plots and masterful writing and you have a winner. I particularly liked the Eternal Sky series, and also the Edda of Burdens, but really, they're all pretty good. So if you haven't read anything by Elizabeth Bear, you've got a lot of good reading ahead.
Robin Hobb: Be careful – there are four different series set in the same world, but it's critical to start at the start with "Assassin's Apprentice (The Farseer Trilogy)." This is the common pre-industrial, some magic, and occasional dragons setting, but what Hobb does is so unusual, so well-crafted and so neatly constructed that she is way ahead of the hordes of competitors.
There are 16 books overall, and like any great series, they become more nuanced and more rewarding as you go. Can't recommend Hobb highly enough – and The Soldier Son trilogy, a completely different series, is wonderful too.
Miles Cameron: The Traitor Son Cycle is more military than the other two, but not the blood and gore of Joe Abercrombie or the unrelenting battles of Marko Kloos. The feel is closer to the Game of Thrones, with political complexity in a similar setting, but the series actually got finished, and in just four books.
"Miles Cameron" is actually Christian Cameron, who writes great historical fiction as well, and if you have any interest in ancient Greece after the death of Alexander the Great, read "The New Achilles." So good …
John Scalzi: "Agent to the Stars," like all of Scalzi's work, ranges from funny to hilarious, but it's a standalone. The Old Man's War series began in 2006, and finished up with some weaker pastiches a decade later, but everything he writes is fun to read.
Note, however, that his most recent efforts haven't lived up to his previous standards. They're pretty good, but there's a lot of "pretty good" out there. "Old Man's War," on the other hand, is exceptional, and start with either that or "Agents to the Stars."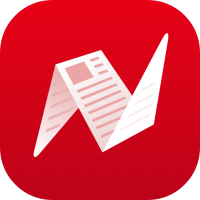 This is original content from NewsBreak's Creator Program. Join today to publish and share your own content.