Sometimes it's hard to keep up. And then you add the Olympics to the mix …
Golden State Warriors: Alphabetically, the Warriors come first, so we start with them even though their season is the furthest away …
So the plan is that come 2026, James Wiseman, Jonathan Kuminga and Moses Moody are the cornerstones of an NBA contender. Some scoff, of course, and they could be right – but all three of these young players are more highly regarded at this point in their careers than were Steph Curry, Klay Thompson and Draymond Green.
But we're a long way from 2026. What about 2022? Will the Warriors be in thick of the playoff action next June? Or will it be a struggle just to make postseason?
The biggest "if" of all is health. Older players get hurt more often, and if one of the big three goes down, the Warriors will be scuffling. Sure, they might pick up Andre Iguodala or Avery Bradley, but there's no margin for error. And speaking of margin for error, if one of those three young lottery picks bombs out, the Dubs could be struggling in 2026 as well.
Oakland A's: It's clearly now or never for the A's – and no, I'm not talking about the ballpark.
With lots of young talent about to get serious salary boosts, and a cheapskate billionaire of an owner who's only interested in real estate deals, the A's went all in on 2021, despite any real sense that they are the best team in the AL West, much less the American League overall.
Giving up Jesus Luzardo, among other things, is a sign that Oakland's brain trust is willing to sacrifice the future for today, as Starling Marte is a free agent at the end of the season. If Marte is great in green and gold and sparks the A's to postseason success, he will price himself off the team; if he isn't and the A's don't do well, then they gave up Luzardo for nothing.
The other pickups are also win-this-pot chips, and Yan Gomes and Josh Harrison are needed upgrades. The starting pitching, though, has to stay solid, as the bullpen is a bit thin, but full marks to the front office for doing what they can. (The big problem, though, is that they can't trade the owner.)
San Francisco 49ers: Camp's under way, and surprise, surprise – Jimmy Garoppolo is the starting quarterback. Barring disaster, he will remain so, but despite the buzz that always circles the QB room, other keys for the Niners are a Nick Bosa who can dominate even without DeForest Buckner next to him, and big, healthy years from Deebo Samuel and Brandon Aiyuk.
There's no doubt Bosa is a very good player, but he's not only just coming off a significant injury – he also doesn't have much help on the defensive line. If Dee Ford were 100%, which he's not, offenses would have to choose between Bosa and Ford. Right now, they can just focus on Bosa, especially since Buckner is gone from that 2019 group as well. Can Bosa be a superstar anyway? Probably … but if not, the 49er pass rush will be far from fearsome.
And unless the 49ers want to run the ball 75% of the time, Samuel and Aiyuk must stay on the field. The happy talk about Mohamed Sanu is fun and all, but he's 32 and was never a game-breaker. If the Niners have to count on him, they're likely to be counted out of the playoff chase by Thanksgiving.
San Francisco Giants: So the Giants have the best record in baseball, but not many believe they're that good. (I confess I have a hard time believing in them myself. Darren Ruf? Lamonte Wade Jr.? Thairo Estrada? Really?) Two teams that thought they were better, the Dodgers and Astros, got to play the overrated Giants in the past two weeks – and both could only shake their heads.
The Giants took five of seven from the Dodgers, who have more talent and more money than they know what to do with, and then took two of three from the Astros and their collection of big-time hitters.
Of course, people still think the Dodgers are better because they added Max Scherzer and Trea Turner, and they're about to get some injured players back. But you know, those same people have been saying the Dodgers are better all year long, and they just lost five of seven to an infield of Wade, Ruf, Donovan Solano, Estrada and Wilmer Flores. Come September, that infield might be Brandon Belt, Tommy LaStella, Brandon Crawford and Evan Longoria, and Kris Bryant might be the everyday left fielder.
So it might be time to start believing.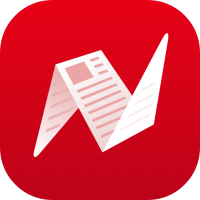 This is original content from NewsBreak's Creator Program. Join today to publish and share your own content.