Option 1: Consistent contention for the next five to seven years with a lesser chance of a championship ring.
Option 2: One-time champion followed by several seasons of decline.
If you strip away all the ephemera, that's what Thursday's NBA draft means to the Warriors. They can draft two young prospects at seven and 14, let them develop around James Wiseman and hope that one of the three is immediately good enough to be an impact player.
Or they can package Wiseman and one or both draft picks for an instant veteran upgrade and hope to win one more championship with Steph Curry, Draymond Green and Klay Thompson.
So what do I mean by "consistent contention"? A chance to get to the conference finals each year – which means, realistically, being in the top four in the West in the regular season with enough star power to win two playoff series.
"Seasons of decline"? Battling for the final spot in postseason and hoping to pull an upset in the first round.
Though I find Option 1 more appealing, a strong case can be made for Option 2. NBA titles are awfully hard to come by and another one next season or the year after would mark this version of the Warriors as one of the greatest teams in NBA history. But making that happen means going all-in right now, with no hesitation and a complete focus on the main chance.
Curry, Green and Thompson are, in a word, old. Athletes peak at age 27 (as numerous studies have shown) and though there are obvious exceptions, it's equally obvious that the trio of Warriors isn't going to get better during the next two seasons. And in fact, it's asking a lot to expect them not to get worse.
Steve Kerr and company need help at center – Kevon Looney is no more than adequate and Wiseman is far from ready – and improvement on the wing, and they are constrained by salary cap issues and available upgrades. It's not as if Looney is horrible or Andrew Wiggins is a bad player. Wiggins, in fact, is awfully good, and Looney is the epitome of the perfect role player.
But are those two plus the big three enough to beat the Lakers? The Suns? The Clippers? The Jazz? In a seven-game series?
I don't see it. The Warriors need something else, something major, to rise above that pack. Maybe it's a Bradley Beal, and the goal is just to outscore everyone. Maybe it's a John Collins to add some athleticism and youth. In all honesty, I don't know who the magic player is, or how Bob Myers would figure out a way to acquire him. But it has to be someone – without a big-time boost, this Warriors' roster is simply not good enough to win the West, even if Thompson miraculously returns to his previous form, even if Curry continues to dip from the fountain of youth, and even if Green somehow learns to shoot.
And even if that magic player arrives, there's no guarantee. Older players get hurt, or wear down (Chris Paul, for example), and what are the odds of Curry, Thompson and Green all surviving a playoff death march in one piece? So even if the Warriors trade Wiseman, the draft picks and another asset to go for it right now, they still could wind up losing in the second round – and their future would have been mortgaged for a disappointing present.
On the other hand, it does appear Wiseman could be a great player. It took Giannis Antetokounmpo a few years to figure it out, and Wiseman wouldn't be the first big man to take some time to blossom. And if one or both of this year's draft picks turns out to be a star, the Warriors look pretty solid for the foreseeable future. Curry easily could be effective into his late 30s, if as nothing more than a pure shooter, Green might parlay his smarts into 10 or 15 quality minutes for several years, and Thompson too could be effective. None would be great, but fitting them in around young talent would make for an entertaining, competitive team.
A championship team? Probably not, as the youngsters most likely won't be at the Cade Cunningham level, and the vets will be running on fumes. Still, there would be hope every year, and reasonable expectations of success.
Without Wiseman and the two draft picks? It's Jordan Poole and, well, a bunch of old guys.
So what the Warriors do in the next four days is fundamental to their future. They can shove all the chips to the middle of the table, and hope the basketball gods smile. Or they can ruefully acknowledge the march of time and shift the focus to building around youth.
Neither course of action has any guarantee of success, and regardless of which is chosen, there will be howls from the faithful. So what would you do? Go for it all right now? Or try to keep the train rolling for the rest of Curry's career?
This kind of choice is why Myers gets that big salary – but his bank account will be cold comfort if the Warriors don't win another title and still slide into seasons of steady mediocrity.
No pressure, right?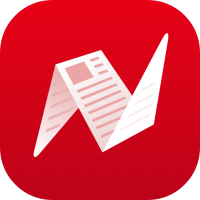 This is original content from NewsBreak's Creator Program. Join today to publish and share your own content.