Point Arena is a small town on Highway 1, some 125 miles north of San Francisco. About 450 people live there, with ocean to the west and farms and ranches to the east.
Downtown is about three blocks long, an anonymous stretch of aging storefront that has been the focal point of the region since the city was founded in 1858.
The Bird Café doesn't jump out at the traveler, with its simple sign and narrow entrance. Once inside, though, it quickly becomes clear that something special is going on.
The small dining room is paneled in dark wood, but on the walls are gloriously colored paintings of birds by Nicole Ponsler. And once the food arrives, all cooked by Aaron Peters, The Bird Café takes full flight.
* * * * *
By age 32, Aaron Peters had established himself as a talented chef with an impressive resume. He had been the executive chef at PlumpJack Café in San Francisco, run by some guy named Gavin Newsom and funded by some rich fellow named Gordon Getty. He'd also worked at San Francisco stalwarts Aqua and Square One, but the brutal grind of the industry had taken its toll.
"I was pretty burned out," he says. "I wanted to get more civilized."
So Peters took a summer internship at Oz Farm, a working organic farm near Point Arena. "It was amazing," he says. "I knew a lot about food but I didn't have the connection to how food is grown. The amount of work and care that goes into growing organic, high-quality food was much more than I had expected."
That was in 2003, and Peters never went back to San Francisco. For ten years, Peters worked mainly in agriculture rather than kitchens, far from the glitz of the big city. But even though he grew up in the San Francisco (McAteer High School), and loves it there, Point Arena is where he's settled down. "The lifestyle I get to live here …," he says. "There's no comparison."
* * * * *
Nicole Ponsler was raised a long way from Point Arena, figuratively and literally. Southern Indiana doesn't quite foster the artistic spirit the way the West Coast does, and Ponsler knew she needed to spread her wings.
"I had a bad day," she says, "threw my stuff in the car, and drove to California." After a few stops on the coast, she landed in Point Arena – and never left.
"I moved here 21 years ago," she says. "It was more Bohemian then – a lot of characters and artists."
She met Peters, and "began hatching our dream eight years ago." And it is their dream, as the name echoes. "We fell in love at the Hog Island Oyster Company," she says, "watching the birds dance on Tomales Bay."
* * * * *
The Bird Café is only open three days a week. Peters does all the cooking himself, and he has no desire to get stuck in the kitchen 80 hours a week like so many chefs. The clientele comes from the upscale enclave of Sea Ranch, a half-hour south on Highway 1, and the locals who appreciate Peters' skills – and the stunningly fresh ingredients.
"I get the salmon right off the dock," he says, and his work on local farms gives him access to the best produce at the best times. "That experience has helped me refine what I do in a very soulful way. I can anticipate what's coming and build my menus around what's fresh and available."
But despite the skill, care and attention to detail, the Bird Café isn't about high prices and elaborate tasting menus. The $35 prix fixe meal includes three courses, all prepared by Peters, and during the summer season, reservations are hard to get.
But for those who do land one of the few tables, it's a combination of fine food and fundamentals. "The simpler things are, the more people like them," says Peters, so his dishes focus on making the most of the familiar – and fresh – ingredients.
"I want the diners to come in and have this wonderful experience," he says. "I want them to have the most wonderful evening."
And in the off-the-beaten-track town of Point Arena, in a tiny room on a somewhat bedraggled street, that's exactly what they'll have.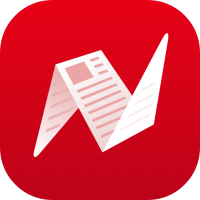 This is original content from NewsBreak's Creator Program. Join today to publish and share your own content.