If you like winning, you want Jimmy Garoppolo as your quarterback. His 75% winning percentage (24-8) as a starter ranks as one of the best in NFL history.
But, as critics are quick to point out, he will turn 30 in November and has managed to start the equivalent of only two full seasons. In short, he's as fragile as the vase you broke at Aunt Emily's when you were 10, and it doesn't matter how good he is if he's not playing.
Let's remember, though, that Aunt Emily's vase was just sitting on an end table, practically begging to be knocked over, and if she had protected it a little better, it would still be in one piece.
The same with Jimmy G – we know he's valuable and we know he's fragile, so job one is to put him in the most protected position possible.
Which is why Alex Mack is the key to the 49ers' season.
Yes, the soon-to-be 36-year-old coming off his worst year is the man who is in the perfect position to change Garopollo's always-hurt narrative and get San Francisco back in the Super Bowl hunt.
Remember, he was a first-round draft pick (from Cal). Remember, he's been to six Pro Bowls. Remember, he was the starting center on the Falcons' Super Bowl team. So the talent's there, and as studies have shown, interior linemen don't necessarily lose much effectiveness as they age. Their smarts and strength can make up for losses in athleticism and explosion, and Mack has plenty of both. He also has been incredibly durable throughout his career, though of course the older a player, the more likely he is to get hurt.
On the negative side, Mack was 23rd out of 36 centers in pass protection effectiveness last year, according to Pro Football Focus, and the Falcons were putrid. Why, then, give the man a three-year $14.85 million contract with $5.6 million guaranteed?
First, when Mack was one of the best centers in football and Atlanta was in the Super Bowl, Kyle Shanahan was his coach – so it would make sense to believe that a) Shanahan has a good idea if Mack can contribute, and b) Shanahan can maximize that contribution.
More important, he's better than Dan Brunskill, the 2020 starter for the Niners. Mack may have been 23rd out of 36, but Brunskill was 29th, and playing with much stronger teammates. And despite those ratings, Mack gave up only one sack all season while Brunskill gave up four.
And, by the way, how did Garoppolo get hurt last year? On a sack.
Finally, Mack is a consummate veteran, the perfect player to get the offensive line in the right protection package at the right time. He's started 179 games in his career, and there's not much he hasn't seen – while right next to him, rookie guard Aaron Banks hasn't seen anything. Could there be a better center to play alongside a talented but raw rookie? And could Mack also help guard Laken Tomlinson improve on his 35th overall ranking in pass protection?
And speaking of rankings, Mack's Pro Football Focus numbers were way down last year. His pass protection metric was 79.6 in 2018 and 76.3 in 2019 before plummeting to 56.4 last season – and it certainly could be that he, like many other Falcons, lost focus and motivation during a dismal, lost year. And it certainly could be that he'll bounce right back up the rankings.
But even if Mack doesn't improve, once again working with Shanahan, and once again on a contender, he's still an upgrade. And if he puts together a late-career rejuvenation, all of a sudden the 49ers will have an offensive line that can minimize the chances of Garoppolo getting hurt, and maximize the chances of him delivering his average record over 16 games, which would be 12-4.
So if you like the numbers 12-4, root for number 50 – because Alex Mack may hold the keys to any 49er drive to the Super Bowl.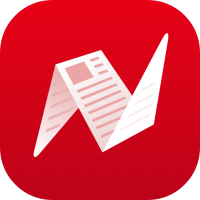 This is original content from NewsBreak's Creator Program. Join today to publish and share your own content.