Before the Caldecott Tunnel opened in 1937, Contra Costa County was cowboy country, a place where wealthy San Franciscans built vacation houses on the slopes of Mt. Diablo.
And "cowboy country" meant more than the farms and ranches that have long since been replaced by suburban homes and upscale shopping centers. The county wasn't quite as strict, shall we say, about enforcing gambling laws, or Prohibition, and it was well known that a good time wasn't hard to find at the other end of Fish Ranch Road.
That was the setting when the Casa Orinda opened in 1932, at an intersection of two country roads that now house a BART station and a massive freeway interchange. Jack and Tommy Snow were the original owners, and they relied on local ranchers and farmers to chow down on huge portions of chicken and steak, and drink at the long wooden bar.
And maybe there was a poker game in a back room, or some bootleg liquor for sale in the kitchen.
Not surprisingly, the Casa O, as it's known, became a community gathering place, and Claudia Tata, the general manager for the past seven years, tells one of the many stories about the restaurant's beginnings. Diners today, for example, will notice cattle brands on the tables, and not only did those come from long-gone local ranches, they also came with an origin story.
"So the local ranchers were invited in," says Tata, "and they brought their branding irons – and branded every table."
Even after the tunnel opened, Orinda retained a bit of its outlaw spirit – which is rather hard to imagine today, with the median home price at a cool $2.5 million. Slowly houses replaced ranches, but there were still wild times to be had, and rumor has it they finally caught up with Tommy Snow in 1965.
He was found murdered in his car, a murder that has never been solved. Was the Mafia – a presence in the county up until the 1970s – involved? Business rivals? No one knows, but the impact on Jack Snow caused him to sell the restaurant to the Goyak family, which owns it to this day.
But the change in ownership didn't mean a change in menu or décor, and in the 54 years since, not much else has changed either.
"That's what happens around here," says Tata. "You don't change anything. People have been coming here for generations."
Jairo Gomez, the executive chef at one time, had been working there for generations before he retired this past summer – but only because his children thought that at 83, after 52 years at the Casa Orinda, that it was time.
"He kept trying to retire," laughs Tata, "and we wouldn't let him. He would come in three days a week and makes the sauces and stocks in the morning."
So yes, those sauces and stocks are the same now as when my family first started going to the Casa O in the 1950s. And the fried chicken is still the most popular dish on the menu, a menu that doesn't look much different than it did five decades ago. There's prime rib and veal, those familiar sauces, and of course, there's that long bar in what's known as the Fireplace Room.
There is, of course, a massive fireplace in that old-fashioned room, and lining the walls are cowboy paintings, paintings that have hung in the same spots for generations. And no, you won't find a kale-infused Moscow Mule at the bar.
"We've tried a cocktail list," says Tata, "but it never really flies. We're a Manhattan and martini house – we're old school."
And that old school mentality has bred a devoted clientele that helped the Casa Orinda survive the pandemic, and already found itself well on the road to recovery.
"The locals are extremely supportive," says Tata. "It's the consistency and ambiance, the comfort and the familiarity."
And after nearly 80 years in business, it's pretty clear that familiarity, in this case, breeds content – and a customer base that keeps coming back for more and more of the same.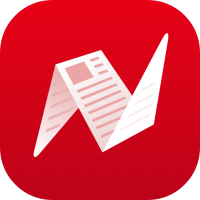 This is original content from NewsBreak's Creator Program. Join today to publish and share your own content.