It was a beautiful Sunday in the East Bay. Blue skies, light breezes, just about perfect.
The Oakland A's, in second place in the American League West, were hosting the Boston Red Sox, a stunning first-place team in the AL East with a heretofore rabid Bay Area fan base.
The attendance? 13,070. On Wednesday night, with COVID restrictions not in place, the A's drew 4,320 to the Ring Central Coliseum – a figure somewhat but not substantially greater than the number of seagulls seeking discarded hot dog buns.
A's owner John Fisher blames these ridiculously low numbers on the Coliseum itself, which is admittedly a crumbling circle of concrete about as inviting as a bout with food poisoning. He claims that only a brand-new stadium will allow the A's to survive, a stance reluctantly echoed by Major League Baseball Commissioner Rob Manfred, who can do little or nothing about the billionaire's resistance to pay the going rate for top players, or even fully invest in his team's front office.
And certainly a new stadium would help, but beyond that simple statement, there's little but cold comfort for the dwindling number of A's fans. Let us count the ways:
1) The Howard Terminal stadium is a fantasy, about as believable as the car chases in F9.
2) The Coliseum itself is beyond redemption, ruined by Mount Davis, local government's foolish – and expensive – enticement to the now Las Vegas Raiders.
3) Oakland, a potential infrastructure investor for any stadium project, is a town with bad schools, a feckless city government and a financial report that bleeds red ink.
4) Alameda County, another potential infrastructure investor, has about as much interest in throwing more money at sports teams as it does in building a space station.
Fisher, though, apparently believes that if he just keeps wishing, the Howard Terminal site will magically find environmental redemption, with the toxic wastes, traffic jams and damage to local industries vanishing without a trace. And at the same time, he somehow thinks Oakland and Alameda County will decide that giving Fisher hundreds of millions of dollars in tax revenue makes sense for a city that doesn't have enough police and for a county that will receive no direct benefit.
In fact, the question of "benefit" is a crucial one. It has been clearly shown that professional sports teams do little for local economies, especially if they are siphoning off tax revenue and asking for infrastructure improvements. For the same amount of investment, local governments can get a lot more bang for their bucks by improving the schools, say, and only destinations like Las Vegas can even try to justify investing in pro franchises.
Oakland? There is no benefit for the city, aside from the hope that keeping one last team will somehow help build a sense of community that will manifest itself in, say, lower crime rates or higher test scores. Alameda County? What possible benefits could residents of Livermore and Newark receive from a stadium on the Oakland waterfront?
The only halfway logical solution is to build a new stadium at the present Coliseum site. That would mean tearing down the existing eyesore, which would not be cheap, but at least the plumbing and freeway offramps and BART station are already in place. And maybe the right kind of retail, commercial and residential developments that could spring up in the area would make it worthwhile for an investor to come up with the hundreds and hundreds of millions of dollars required to make it happen.
John Fisher, however, is not that investor. He inherited a billion or so from his parents (who founded The Gap), but if he balks at spending $20 million to sign Marcus Semien, he's surely not going to risk $200 million on a chancy plan to sell high-end housing on Hegenberger Road.
So where does this leave the A's and their loyal fan base? To put it plainly, they don't have a paddle, and they're up a certain creek. Unless the City of Oakland and Alameda County both go brain-dead at the same time and hand a billionaire a bunch of cash, Fisher will either have to use his own not-hard-earned money to build a stadium or begin a lengthy process to sell to one of the groups that claims it can do so without (much) governmental help. Either way, Vin Diesel is not riding to the rescue before 2026 (at best), which means that the A's will have to continue to play in Ring Central, have to continue to draw only a few devoted fans, and have to continue to fantasize about a new stadium that lies somewhere over the rainbow.
But at least the weather will be great.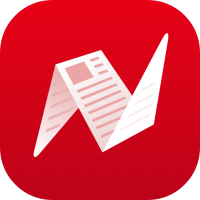 This is original content from NewsBreak's Creator Program. Join today to publish and share your own content.