Imagine it's March, and you're having socially distanced coffee outside a Starbucks with your annoying Dodger fan friend Lenny. He's been telling you how good the Dodgers will be and that the dynasty is just beginning.
"The Giants? Well, it's going to be a long rebuild," he says. "Hope you don't mind losing for a while." He shows you that snarky little half-smile he loves so much, and takes another sip of coffee.
So you say "I'll bet you a hundred bucks that the Giants will have the best record in the National League on June 28." Lenny spits out his coffee through his nose and grabs your hand to shake it before you can change your mind.
Pay up, Lenny. The Giants not only have the best record in the NL, but in all of baseball. They're tied for the Major League lead in home runs, they're fourth in runs per game and have the second-best pitching staff in the bigs by ERA+ (which takes into account park factors).
In short, they're really good, which neither Lenny nor anyone else saw coming – which leads to the inevitable question. "How is this happening?" As Lenny hands over that crisp $100 bill, you can see him thinking that very same thing.
First, credit to Farhan Zaidi and Gabe Kapler. Zaidi assembled a roster of mix-and-match pieces that can be assembled into a wide variety of configurations depending on the opponent. Kapler adjusts the lineup and batting order daily, but note that no matter who's playing, the Giants make opposing pitchers work. They look at more pitches than any other team, and grind through every at-bat.
Their huge coaching staff also helps by coaxing maximum production from a patchwork roster. Does Brandon Crawford suddenly learn to hit for power at age 35 without input? Does Steven Duggar finally figure it out on his own? Did all those veteran pitchers discover success independently?
Of course it helps that Buster Posey is pretending it's 2016, and that the Baltimore Orioles had no idea how to work with Kevin Gausman, but the bottom line is that the fans returning to Oracle are coming back to the best team in the game.
(We won't discuss how long this joy might last, as regression to the mean is not only possible but likely, but a couple of clever trades could keep the train rolling right into October – and Zaidi appears to be just the man who can come up with a couple of clever trades.)
Over in Oakland, there's one guy who wears that day-glo retro Astros' jersey everywhere, and he's been gloating since Opening Day. "Texas is better in everything," he points out for the thousandth time, "and Houston has the best run differential in baseball. According to the advanced stats, we're the third unluckiest team in the game and we should be eight games ahead of the soon-to-be-homeless A's instead of just two."
You'd like to answer with a snappy comeback, but you have to admit you're a little nervous. The bullpen has looked shaky for a month – that loss to the Giants Friday night still stings – and injuries are a constant worry. Mark Canha going down is a killer, and given that the A's have the fourth-oldest roster in MLB, there may be more to come. (The correlation between age and injuries is pretty well-documented, so experience comes with a cost.)
Even healthy, Elvis Andrus is a negative offensively and defensively, and depth is an issue. For most teams in this situation, it would be time to pony up, improve the roster and go for a title before age and the luxury tax break up the team. But this, sadly, is the Oakland A's, and John Fisher is too busy counting the money he inherited to bother with winning games. His franchise is worth a lot more than when he bought it, and will be no matter what he does or doesn't do, so expecting the high-priced cavalry to ride to the bullpen's rescue is like expecting your Astro-loving fan to mothball that bright orange jersey.
Still, Bob Melvin is a great manager, and the A's have always managed to make chicken salad out of whatever crumbs Fisher throws their way – and the Astros do have some karma to work through. Maybe Mitch Moreland rediscovers his stroke, Jed Lowrie goes on a hot streak, Tony Kemp keeps making things happen, and the A's offense takes a step forward. Maybe Frankie Montas puts it all together and Jesus Luzardo or A.J. Puk rise from the ashes to revitalize the bullpen.
It's baseball, and strange things happen all the time, so it's not as if all hope is lost in Oakland. As the Giants showed, sliding into postseason as a wild card can lead to great things, and the A's certainly seem good enough to get into the playoffs, even without help from Fisher.
But you might want to avoid that Astros' fan – if you think he's obnoxious now, wait until Alex Bregman gets off the IL and Houston picks up another bullpen piece before the trading deadline.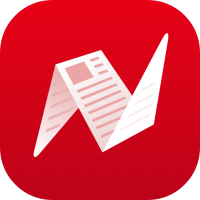 This is original content from NewsBreak's Creator Program. Join today to publish and share your own content.