Barcelona is the capital of Catalonia, the heart of Basque culture, and a tourist destination so popular that its citizens want new laws to keep visitors away.
Walnut Creek is a sleepy suburb in the Bay Area, known primarily for one of several upscale shopping centers in the East Bay. Tourists? Only if foreign visitors somehow wind up taking the wrong BART train.
But when local developer Brian Hirahara decided to spend his honeymoon on the shores of the Mediterranean, a connection was forged between the two cities that became two – and soon to be four – Teleferic Barcelona restaurants.
Hirahara happened to eat dinner at one of the restaurants run by Xavi Padrosa's family in Barcelona, and was immediately taken with the tapas and pintxos experience. "He loved the concept," says Padrosa, "and said he would love to have something like that in Walnut Creek."
And oddly, Padrosa, born and raised in Spain, had a Bay Area connection due to something completely unrelated to small plates (tapas) and bar snacks (pinxtos): Tennis.
Though not exactly at Rafael Nadal's level, Padrosa had enough talent that relocating to Florida as a teen-ager to refine his racket skills was a worthwhile investment. Even after his return to Spain, he wanted to get back to America. "I loved the U.S. so much I wanted to come here for my education," and he wound up at Foothill College on the Peninsula south of San Francisco. But after getting his college degree from Golden Gate University, Padrosa went back to Spain and joined the family business.
"My mother was the first to bring tapas and pinxtos to Barcelona," he says, "twenty-seven years ago. All my uncles are in the restaurant business, but our two locations in Spain are much smaller than the ones here."
That was one reason Padrosa wasn't sure about opening the original Teleferic Barcelona in Walnut Creek seven years ago. The size of the space in downtown Walnut Creek was intimidating, and the cost was scary.
But Padrosa took the plunge, though the immersion was not completely smooth. "It's a completely different world," he says. "It's a long process to adapt – now we know what Americans like."
That meant completely revamping the menu over the years – not a single item remains from the original Walnut Creek menu -- but Padrosa was focused on retaining a key aspect of the Teleferic experience.
"For us, one of the big pieces of the puzzle is authenticity," he says. "We want to make sure our customers feel like they're in Barcelona." To make sure of an authentic ambiance Padrosa imports key workers from nearly 6,000 miles away. "All of our managers, hostesses and chefs are from Spain."
It didn't take long for the concept to catch fire in Walnut Creek, and in 2019 a second Teleferic Barcelona opened in Palo Alto. A third is set to make its debut in Los Gatos this fall, and expansion to Brentwood in Southern California is on tap for 2022.
And even though there are lots of common elements shared by the various locales, each is somewhat different. "The Walnut Creek clientele is not the Palo Alto clientele," says Padrosa.
The Palo Alto Teleferic, for example, has a market next door called El Merkat that sells not only to-go food and drink, but also gourmet products from Spain. The Los Gatos location, on the other hand, will feature "a very long wine list," says Padrosa, and even a walk-in wine cellar.
All the growth, though, has been organic, not planned. "Everything came little by little," says Padrosa. "It came very naturally – it wasn't like a five-year business plan."
Especially since it all started with a honeymoon.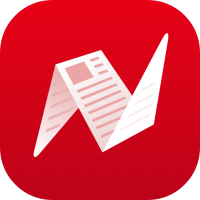 This is original content from NewsBreak's Creator Program. Join today to publish and share your own content.