There's always a lot of loose talk about WNBA expansion, but the reality of acquiring a franchise requires a lot more than a call to WNBA headquarters.
The latest "serious" interest comes from Oakland's African American Sports & Entertainment Group (AASEG) as part of a convoluted set of negotiations about the Oakland A's and the existing stadium and arena in a depressed area of the city. But before AASEG's announced desire to land an expansion team from the WNBA gets a nascent fan base fired up, it makes sense to step back and consider the big picture.
First, AASEG's primary goal is to acquire a Black-owned NFL franchise to play in the Oakland Coliseum – which is officially known as the Ring Central Coliseum, just for the record. The Coliseum was modified substantially to lure Al Davis and the now-Las Vegas Raiders back from L.A., and that turned a white elephant into a white whale of immense proportions.
What was once a borderline home for a Major League team became a cavernous, way-too-big stadium with huge numbers of horrible seats that the A's have no chance to sell. In part, that's why the A's want to move to a downtown location, though really, that desire – like everything involved in this whole drama – is about maximizing income.
Hold it, wasn't this article about the WNBA? Well, sort of. The AASEG's call for a Black-owned, Black-female operated WNBA franchise in the Oakland Coliseum Arena is at least partly, if not primarily, a political ploy to get liberal and progressive support for the group's desire to purchase some or all of the Coliseum property and then develop it into a profit center. First and foremost, of course, would be an NFL franchise, with a value that is huge now and constantly appreciates.
Next in line for AASEG would be keeping the A's at the site and developing the land around it, using the NFL team and the baseball team as draws. The presence of the arena, though, is an issue, as there are two other large arenas in the Bay Area, one in San Jose and one in San Francisco, and there isn't really enough concert and sports interest to support them all. So a WNBA team would at least cover 17 dates at the arena, and offset some of the costs of maintaining it.
In both the short and the long run, though, a WNBA team in Oakland is a financial loser, for a variety of reasons, which is why AASEG's interest seems more political than substantial.
First, WNBA teams lose money, generally to the tune of $1 to $2 million a year. This is chump change to the billionaires who own NFL franchises, but surprisingly even folks like Mark Cuban of the Dallas Mavericks and Steve Ballmer of the L.A. Clippers balk at spending anything on a WNBA team. A big reason is that, unlike, major sports franchises, WNBA franchises not only don't appreciate in value, they have no value whatsoever. Yes, you too could buy a WNBA team, if you could show that you could afford to lose $10 million in the next five years and not fold the franchise.
But how could a sports franchise with an ESPN contract, media visibility and recognizable stars not be worth anything? First, not many people come to the games. The actual attendance at any given WNBA game – as opposed to the announced attendance – is probably around 4,500. From one perspective, having 4,500 people pay their hard-earned money to watch women play professional basketball is a fairly impressive achievement; from a business perspective, that's not nearly enough to pay the bills, as the media contracts and sponsorships don't cover the costs of running the team.
More important, the prestige value of owning a WNBA is almost zero. Unlike an MLB team, or an NBA team, or even an NHL team, WNBA owners aren't public figures, aren't part of a community's identity and in fact, are often considered a little goofy for investing in such a fringe sport.
So when the New York Liberty – the team with the largest attendance in the league – went on the market a few years ago, there were no buyers. None, as in zero. When the Atlanta Dream went looking for an owner this past year, no one in Georgia was interested, and investors had to be dragged in from distant states.
Where does that leave Oakland? The AASEG says it's willing to run a team, and if the group does have the available cash on hand to lose a couple million a year for five years, then the WNBA will do its best to cooperate.
There are hurdles, however. First, though, an expansion team will cut each franchise's share of the TV and sponsorship money by 7.2%. Not much, you say? Let's guess each team gets $2 million from those sources – 7.2% of $2 million is $144,000, and when you're already losing money each year, that hurts. (Over the five-year span we've been talking about, that's close to $750,000.)
In addition, the talent in the league is spread very thin, and a true expansion team will struggle mightily on the floor. Of course, existing teams might be willing to give up one of their few quality players to the new ownership, but that's about as likely as Kevin Durant returning to the Warriors. And given that reality, the new team would be a very bad one – and just like in any other sport, bad WNBA teams don't draw, which increases the annual losses.
More likely would be a relocation, meaning that the struggling Indiana or Atlanta franchise would be moved to the Bay Area, which would be a better way to go. Still, that's another complexity in an already convoluted path to a WNBA team that begins with AASEG's ability to absorb a million or so of losses each year while at the same time buying a hugely expensive piece of property, developing it, keeping the A's happy, and also starting up an NFL franchise from scratch.
On the one hand, it's a good thing that AASEG is floating this concept, and if all the pieces of its puzzle magically fit together in a short amount of time, there might be a WNBA team at the Oakland Arena in the near future. On the other hand, it's a long way from being "interested" to being an actual WNBA owner, especially when AASEG must a) buy and develop the land; b) work out a deal with the A's; and c) acquire an NFL franchise before it gets around to putting a team on the Arena floor.
As a long-time supporter of women's sports in general and women's basketball in particular, there's nothing I'd like to see more than a WNBA team playing in Oakland – but at the same time, just because AASEG finds it politically convenient to call for a team shouldn't obscure the many obstacles that stand in the way of that actually happening.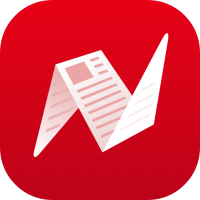 This is original content from NewsBreak's Creator Program. Join today to publish and share your own content.