Dr. Johnny Batts, Jr. is a retired physicist who was born in 1942 in Pender County's historic Edgecomb community (click here for more information about Edgecomb from the Pender County African American Heritage Trail). Dr. Batts attended first through sixth grade at the Sloop Point Rosenwald School. He doesn't know exactly when his teacher Lillie Mae Billingslea started teaching at Sloop Point, however, he knows that she taught his uncle who is more than two decades older than he is. Dr. Batts calls Ms. Billingslea a "multi talented" teacher, and credits her with his interest in science and his love of music.
Dr. Batts attended the Sloop Point Rosenwald School from 1948 to to 1954. During that time he says Ms. Billingslea cultivated his talents in math and science, as well as his musical ability. He says she required them to explain their reasoning when they solved problems. She also had older students help younger students, as one teacher could not simultaneously teach six grades. Recent education research confirms that peer learning is beneficial to both the student who is doing the teaching and the one who is being taught.
In order to obtain the Sloop Point Rosenwald School, Edgecomb's African American community donated $513 in 1922, the equivalent of $8,336 in today's money. These were funds that Edgecomb's families donated in addition to paying their taxes in order to help build the one-room wood frame building. In contrast, in the 1920s Pender County issued school bonds (debt that had to be repaid by all taxpayers in Pender County) to build the large brick Topsail School in Hampstead and other centralized brick schools for European American students.
During the segregation era, Pender County's African American families paid their taxes, then had to raise funds again to obtain schools for their children. By 1930, there were 30 small (mostly one and two-room) schools operating for African American children in Pender County. According to the Fisk Rosenwald School Database, 18 Rosenwald buildings were built on 15 campuses in Pender County-- meaning half of Pender's segregated schools for African Americans were Rosenwald schools.
Rosenwald schools were built through matching funds and building plans supplied by the Rosenwald Fund. The school building program began in 1912 as an innovative pilot near Tuskegee Institute (now University) in Alabama, after educator Booker T. Washington asked philanthropist Julius Rosenwald to help African American communities build schools. North Carolina's African American communities organized and raised funds to build 813 Rosenwald schools, more than any other state.
Typically, African American communities raised approximately 25% of the cost of the school, and often made additional donations of land, materials or labor. The Rosenwald Fund matched their contributions up at 25%, and provided technical support in the form of architectural plans. In order to obtain the Rosenwald Fund grant, the local school board had to commit to providing the rest of the funds for the building, and to operating the school as part of the public school system. Despite the fact that one or two teachers had to teach multiple grades, and that they used books discarded by the European American schools, Rosenwald schools in North Carolina fostered academic excellence.
In good weather, Dr. Batts says that Ms. Billingslea would take the children into the woods and read aloud. He recalls her reading a story about George Washington Carver, as well as works by Robert Frost, Langston Hughes, Richard Wright, and Edgar Allan Poe. They learned to identify birds by their songs, and studied the plants. His teacher was equally inspiring inside the schoolhouse, where the small stage that was part of every Rosenwald school was the setting for choral music, plays, poetry recitation, and spelling bees. As his life and career unfolded, all of these practices would prove to be an important foundation for Dr. Batts.
A gifted singer, Ms. Billingslea (like many teachers of that era) incorporated music into the classroom every day. Dr. Batts credits his ability to learn quickly with her early development of his vocal talent. Learning songs and performing solos strengthened his memory and confidence. He notes that many of the scientists and mathematicians he has known also enjoy music. Ms. Billingslea encouraged Dr. Batts' parents to get additional music instruction for him and for his sister, who became a medical doctor.
Continuing his education at Pender County Training School (PCTS) in Rocky Point, another Rosenwald school led by an outstanding educator, Dr. Batts excelled in academics and joined the Pender County Training Choral Group led by PCTS teacher Sylvester Mack. He recalls that Mr. Mack helped him to expand his horizons because they traveled in and out of the state to perform. They also always competed (and won, during Dr. Batts' years) at the state finals held on the campus of NC Central University (NCCU).
Dr. Batts worked during the summers at tackle shops on North Topsail Island to earn money for college. He recalls that he often went crabbing with his friends, but that they didn't fish with poles because the rods and reels were expensive. His maternal grandfather Augustus Shephard had an oyster processing house and successful fishing operation. Dr. Batts' mother, Gussie Mae Batts, was a strong person who advocated for the betterment of the community. She was responsible for organizing the support needed to bring electrical service to Edgecomb. She also got their road paved. His father, Johnny Batts, Sr., worked at Camp Lejeune.
Dr. Batts recalls that his mother cooked a lot of seafood and rice. They also grew much of their own food. Their livelihood and cuisine reflected traditions that the Edgecomb families can trace back to the Gullah (West African) roots of the community's founders.
After matriculating at NCCU in 1960, Dr. Batts says he was "overwhelmed" by the depth of knowledge demonstrated by his professor Dr. Marjorie Lee Browne. She was one of the first African American women to earn a Ph.D. in Mathematics, and she served as chair from 1951 to 1970. Dr. Browne retired in 1979 after earning many honors during her career. To name just a few of them: She won a Ford Foundation Fellowship, she was a National Science Foundation Faculty Fellow, and she earned a Columbia University Fellowship. In 1960, Dr. Browne was the principal author of a proposal that led to NCCU obtaining the first computer granted by IBM to an Historically Black College or University (HBCU).
While at NCCU, Dr. Batts sometimes participated in Civil Rights demonstrations before he graduated in 1965. He says their Deans told them, "You did not come here to hide behind these walls. You should demonstrate, because after all it's for your benefit." He says, however, that the importance of the Civil Rights movement did not fully sink in for him until he was drafted into the Army at the age of 26. At the time he was drafted he was working as a physicist at Washington University in St. Louis, MO.
Initially, Dr. Batts was assigned to live and work with an Army computing unit. He was the only African American in his group. Then he was abruptly demoted to the supply room with no explanation. A captain later pulled him aside and told him that some of the European American men in the computing group had complained about having to live and work with him. Seeing that the Colonel in charge of his unit had open office hours, Dr. Batts went to speak with him. He wanted to join the Army Chorus, for which he had already auditioned and been accepted.
The Colonel had his file pulled and studied it for a moment. "Do you realize that you had the highest score in this unit [on the aptitude test]?" He asked Dr. Batts, who had not been made aware of that fact. The Colonel encouraged his idea of joining the Army Chorus, and drafted orders that allowed him to go.
However, Dr. Batts' Company Commander was extremely angry, and called him into his office shortly afterwards. Dr. Batts says he thinks the Commander didn't like his attitude, which wasn't subservient enough. The Commander threatened to have him sent to Vietnam immediately instead of allowing him to go join the Army Chorus. The Commander yelled "You will not fly all over Europe on a flower bed of ease!"
Fortunately, the orders allowing him to go had already been given. As part of the Army Chorus Dr. Batts traveled and sang in France, the Netherlands, Belgium, Germany, Greece and other places for over a year. Dr. Batts then stayed in the Army until 1970, when his father passed away. At that point, he left the Army and returned home for a time to help his mother.
While at home in Pender County, Dr. Batts taught Physics at UNC Wilmington. However, Washington University in St. Louis soon contacted him and invited him to return to complete his Master's degree. He finished that degree in 1974, and taught in a private school while he started work on his Ph.D. However, he was soon recruited again, this time to a full-time job at Bowie State University in Maryland.
It was during his time at Bowie State University that he began working on NASA research projects during summers in the 1970s. The work at NASA included refining technology in optics. For example, one of his projects was to improve the ability of a camera in orbit to focus, which he did to the point that it could clearly capture the writing on a Sunkist orange label from space.
While he was still working full time at Bowie State and also working on NASA projects during the summers, Dr. Batts was learning to sing opera and performing with the Chesapeake Bay Orchestra and other groups. All of these activities necessarily took a lot of time, so his progress on his Ph.D. stalled. However in 1998 he left Bowie State for Howard University, where he finished his doctorate and taught for about ten years. In 2007 he retired in order to return home and care for his mother.
Since moving back to Edgecomb Dr. Batts has been active in his community. He is a deacon at the historic Manhollow Missionary Baptist Church, and he has done a lot of volunteer work. He likes to share his story, especially with young people. Reflecting on his journey from the one room Sloop Point Rosenwald School to NASA and prestigious universities, he says, "It didn't seem difficult at the time. I just took the next step, and then the next step. But when I look back on everything, it seems like a miracle."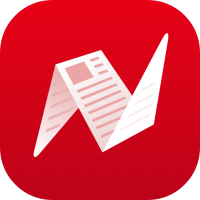 This is original content from NewsBreak's Creator Program. Join today to publish and share your own content.