A shorter version of this article by Claudia Stack and Dr. Richard T. Newkirk first appeared in the 2/27/19 edition of Port City Daily
Did you know that during the segregation era, North Carolina's African American families paid their taxes, then donated the equivalent of an additional $9.3 million in today's dollars to build schools for their children? A pioneering African American educator from Wilmington helped communities around North Carolina to build Rosenwald schools, enriching the whole state.
Dr. George Edward Davis was born in Wilmington, NC in 1862 to Hester and Edward Davis. He attended Gregory Normal Institute, Biddle University, and Howard University. In 1885, Davis became the first African American professor and dean at Biddle University in Charlotte (now Johnson C. Smith University). Yet few Wilmington residents know of his enormous contributions.
By contrast, many are familiar with George Davis, who was born in 1820 and became a Senator and Attorney General for the Confederacy. A statue of him sits at the bottom of Market Street in Wilmington. It was dedicated in 1911 by the United Daughters of the Confederacy. The inscription reads, in part, " HIS WISDOM ILLUSTRATED THE / PRINCIPLES OF LAW AND EQUITY." Equity, that is, except for African Americans. In advocating for North Carolina's secession from the Union, in 1861 George Davis famously said "The division must be made on the line of slavery. The State must go with the South."
These two men, while sharing a name, could not be more different in their convictions and impact. Dr. George E. Davis is the Davis who really deserves a statue for his profound positive impact on North Carolina. The fact that he is not better known, either locally or statewide, is an example of the way we neglect the memory of African American contributions. There is a highway marker for George E. Davis in Charlotte, but no public monument or marker in Wilmington celebrates his legacy in his hometown.
After retiring from Biddle in 1920, Dr. George E. Davis was appointed "Supervisor of Rosenwald Buildings" in 1921 by Nathan Carter Newbold, the first Director of North Carolina's Division of Negro Education. This appointment made Davis the highest placed African American government official in North Carolina. The Rosenwald school program began in 1912 when Tuskegee Institute founder Booker T. Washington collaborated with Julius Rosenwald, the president of Sears, Roebuck & Company. They created a program of matching grants for school-building.
Typically, African American communities provided at least 25% of the cost of the school, and often donated materials and labor. The Rosenwald Fund matched their donations up to 20% and provided architectural plans. However, Rosenwald funds were not released until the local school board had committed to completing and operating the school.
Davis took on the demanding role of promoting and overseeing Rosenwald school building in North Carolina. From 1921 to 1935 he traveled the state, rallying African American communities to raise money to apply for a Rosenwald school. According to the North Carolina Department of Natural and Cultural Resources, "Davis crisscrossed the state to raise funds in mostly impoverished communities. In 1932, he reported having raised more than $660,000 in matching funds since 1917."
Between 1917 and 1932 over 5,300 Rosenwald schools, shops and teachers' homes were constructed in fifteen southern states. Historian Dr. Thomas W. Hanchett notes that North Carolina "constructed 813 Rosenwald buildings, far more than any other state… 787 were schoolhouses, 18 were teachers' residences, and 8 were industrial education shops."
The fact that North Carolina topped the list was due in no small part to the dedication of George E. Davis. A 1928 handbill called him "one of the greatest speakers of our race." African American communities in New Hanover, Brunswick, Bladen, Pender and Duplin counties raised funds to construct 62 Rosenwald buildings. Most of the Rosenwald primary schools in southeastern NC were replaced in the mid to late 1950s, but a number of Rosenwald high schools operated until desegregation: Bladen County Training School (later called Bladen Central High School), Pender County Training School (later called South Pender High School), Williston Senior High School, and Brunswick County Training School. Many educators, public servants, and professionals developed both skills and an ethic of service in the region's Rosenwald schools.
African Americans in North Carolina and across the South sacrificed for education, building institutions from primary schools to colleges. The fact that we do not commonly teach this history is a great loss to students and teachers alike. Worse yet, the stereotype that African Americans are not invested in education is a damaging inversion of the truth.
Dr. Richard T. Newkirk, who attended a Rosenwald school in Pender County, reflects that, "A common denominator of most who attended a Rosenwald school is an appreciation for education. Education was understood to be a privilege, not a right. All students were involved, included and expected to learn. Parents and guardians were valued as stakeholders. The labor of George E. Davis, a native son, made a tremendous positive difference in the lives of attendees of Rosenwald schools in North Carolina."
The same could be said of Davis' impact on North Carolina's education history, economy, and civic life.
________________________
Dr. Richard T. Newkirk is an educator with 40-plus years of experience preparing diverse student populations for college, the workforce and the military. Claudia Stack is a teacher and filmmaker whose documentaries highlight Rosenwald school history.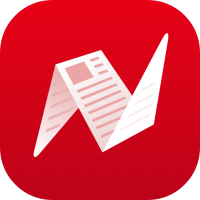 This is original content from NewsBreak's Creator Program. Join today to publish and share your own content.