Gryphon on arrival in North Carolina, and three weeks later/ picture by Claudia Stack
As the expression goes, "you don't know what you don't know." This definitely applies to the experience of rehabbing a horse from a feedlot, because you don't know his past, how long he's been on the road, or what health conditions he may have.
In a previous article, Buying a horse from Bowie Auction Horses in Bowie, TX, I explained--and I use the term loosely, because the explanation wasn't very rational-- why I purchased a horse from a feedlot. I'm not saying that it was an irrational decision because Bowie Auction Horses is a bad place to deal with-- on the contrary, they are very forthright-- but because there are so many unknowns that are just inherent in the process.
Still, having started down this road, I was determined to do everything I could to restore my new horse to health. He is a five year old gelding, and I chose him because he appeared to have clean legs and a good disposition. Little did I know that his issues ran deeper than simply being severely underweight.
When my horse arrived at my small farm in southeastern NC on a blistering July day, he stood patiently while the hauler gave me his paperwork and told me what he had been eating at her quarantine barn. He was the only horse on the trailer that dropped him at my place, so it impressed me that he turned and neighed at the driver when she walked off. I think he called to her because I had her quarantine him at her farm for five days to make sure he didn't have Strangles. So, I saw right away that he is people-oriented.
At the same time, my new gelding was exhausted and wary of meeting new horses. His stall and paddock are next to those of my old Quarter Horse mare. She is very calm, but when he first had the chance he didn't rush over to meet her. The bite marks on his back and rump told the story of how other horses along his journey had beaten him up. The wounds were old and not from his time at Bowie Auction Horses, where he had been kept separately, but it was clear that prior to that he had to fight for access to feed.
Gryphon, as I named him, went right into his stall and began drinking water. He drank two buckets in quick succession, and I took the third one out for a little while because I was afraid he would colic if he drank 15 gallons of water just minutes after a hot trailer ride. I turned him loose in the stall, and gave him a bit of the alfalfa hay he had been eating at the quarantine barn.
Gryphon is gentle to handle, which is fortunate because he needed a lot of TLC. It amazed me that his appetite is still good despite all of his recent stressful experiences. I knew there was a strong likelihood that he had ulcers, but I did not want to put him through the added stress of "scoping" him (gastric endoscopy). Even horses that have good care are likely to develop ulcers when they travel or undergo other stresses. With my vet's approval, I began treating him right away with a month of ulcer medicines (Omeprazole and Sufalcrate).
Over the next few days, I gradually gave Gryphon more time in his grass paddock, until after a week I felt comfortable leaving the back door of his stall open to the paddock most of the time. The reason why I let him get accustomed to the grass slowly was that he hadn't been able to graze in the two months he had been on the road. The last thing I needed was for him to gorge himself and founder, which is a painful and damaging condition of the hooves that can happen when a horse suddenly eats too much.
When he arrived, Gryphon had goopy yellow discharge from his eyes. However, his nose was clear, and he didn't have a fever. I washed his face often and called my vet. She was out of town, and by the time she could come out two days later Gryphon's lungs were starting to sound gunky and he did have a low grade fever. She prescribed antibiotic powder. Mentally, I kicked myself for not having Bowie Auction Horses give him an injection of a long-lasting antibiotic. (They do offer this.)
As a side note, it would have been better if I had quarantined him longer, either at the shipper's farm or my place. At least he didn't have Strangles, which was confirmed later by a negative Strangles test my vet did. However, he could have given his respiratory bug to my mare. Fortunately, that didn't happen. I kept a close eye on her and monitored her temperature and respiration.
However, I can't blame Bowie Auction Horses for the simple fact that Gryphon caught a bug. It turned out that Coggins test was done in May in Tulsa, OK at a livestock sale. In other words, he had been on a two-month journey through several states and at least two sales. Germs are impossible to avoid in even one auction house, let alone several.
Gryphon's low grade fever went away after three days on the antibiotic, but his respiration continued to be rapid. Two weeks after he arrived he was gaining weight, but he had little energy. I stood in his stall, watching him and worrying. Due to his rapid breathing, I mistakenly thought he had developed a full-blown pneumonia. That conclusion reflected my fear more than the evidence in front of me. He didn't have a fever or a cough, and his nose was clear. By that point he had also already taken ten days of a broad-spectrum antibiotic. Still, I was worried that I wasn't caring for him adequately. I called the equine hospital at the North Carolina State Veterinary School. I had already called them the previous week, but both times they said that their hospital was full.
So, for the sake of getting him seen quickly, I loaded Gryphon in my trailer and took him back to my local vet. I was worried about loading him in a two-horse trailer, since we had never worked on this, but he did well. I was able to get him to the vet without incident.
My vet listened to his lungs again and performed a "bag test" to ascertain whether he still had a lung infection, or whether he had heaves. Heaves is a respiratory condition somewhat similar to asthma in people. She said she thought Gryphon had a mild case, and perhaps it had only just started to develop when he came to the heavy pollen atmosphere of North Carolina.
I have taken care of horses with different chronic conditions, but never a horse with heaves. So while I knew it was a possible cause of his issues, it wasn't at the front of my mind, especially since Gryphon didn't have a cough. He also didn't have the characteristic "heave line" of muscles that develop from labored breathing over a long period of time. My vet proposed we try giving him Dexamethasone to see whether he improved. She also pulled blood and collected a manure sample.
Once back from the vet, I hosed Gryphon off and gave him his first dose of Dexamethasone powder. This medicine is an apple flavored powder and each dose is just one tiny scoop. So I mixed it in some senior feed (which is sticky, so the medicine wouldn't fall to the bottom of the feed tub) and left him under a cooling fan to eat this 'snack.'
Working on the assumption that he did have heaves, I needed to eliminate as much dust from his environment as possible, while maximizing the flow of fresh air. His stall was already open to the paddock 24/7, so that helped. I took two additional steps: I replaced the fine shavings in his stall with large flake, low-dust shavings. I also changed his hay ration from dry alfalfa to soaked alfalfa cubes.
Regarding Gryphon's diet, I had already tried giving him soaked grain, but he wouldn't eat this 'slop' (my Quarter Horse mare will). So I kept his grain dry-- he gets a mixture of senior feed and low-carb pellets three times per day-- but replaced his dry hay with soaked alfalfa cubes, which I give him four times per day. With this routine, I am trying to minimize harmful high carbohydrate feed, while keeping a steady flow of calcium into his gut. The calcium from the alfalfa, along with the ulcer meds, will hopefully help heal existing ulcers and prevent excess gastric acid from causing new ones.
While we were at the vet's she had also pulled blood and taken a manure sample. She let me know that Gryphon was extremely anemic. This could only be making his respiratory issues worse, because red blood cells need iron to carry oxygen. She advised me to give him Red Cell, an old-fashioned "blood builder" for horses that has iron and vitamins. Even though studies are inconclusive about whether supplementing anemic horses with iron is effective, I went ahead and started him on the Red Cell.
As for the cause of his anemia, my vet said that bleeding from gastric ulcers combined with a high parasite load could easily have made him anemic. However, I also had her run another Coggins, even though his last test was just two months prior. A Coggins test is for Equine Infectious Anemia, an incurable disease carried by mosquitoes. Fortunately, the Coggins test was negative.
Based on the high parasite count in his manure sample, my vet told me to deworm him right away, then do it again in five days. I had been afraid to stress Gryphon's system by deworming, but I knew it had to be done for him to get better. I held my breath and dewormed him, and he did fine. Five days later, I did it again with a different class of dewormer.
By now, three weeks had passed. Gryphon was gaining weight steadily, his coat was healthier, and his attitude was brighter. Most importantly, his respiration had begun to improve. It wasn't as rapid or as labored.
Gryphon even began to play a little in his paddock for the first time. He was still personable and good to handle. I felt more hopeful that he could make a full recovery and that his heaves could be managed. However, we still had one more immediate health challenge to face.
In southeastern NC there are occasional outbreaks of Eastern Equine Encephalitis (EEE). Like most horse owners, I vaccinate against this incurable disease. However, I knew it was unlikely that Gryphon had been vaccinated this year, and when he first arrived he was too sick to vaccinate. This worried me, especially when the local news reported in early August that an (unvaccinated) horse in our area had died of EEE. So I talked with my vet again. Weighing the risks, we decided to go ahead and vaccinate Gryphon. Fortunately, he took the vaccine without any apparent adverse reactions.
I am so happy that Gryphon has gotten healthier, and I'll keep him on the Dexamethasone, at least until I find a better solution. I did order an oil that is primarily Omega-3 fats that is supposed to help with heaves, so we'll try that too.
Perhaps it's karmic that I dipped my hand into the vast pool of available horses and pulled one out that has a respiratory issue. I am also dealing with a respiratory issue that resulted from radiation damage to my lung during cancer treatment. This painful side effect came as a surprise two months after I had finished radiation. In fact, the only reason I went horse shopping in June is because I had finished cancer treatment and felt pretty good. So, as disappointed as I am to be in so much pain now, I am resigned to the fact that Gryphon and I are both in a recovery stage. In a month or two, I hope we'll both be in the "enjoy gentle exercise together" stage. The road is long, but the journey is what matters.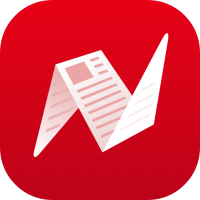 This is original content from NewsBreak's Creator Program. Join today to publish and share your own content.