Great Smoky Mountain Railroad locomotive/picture by Claudia Stack
Although my family has visited western North Carolina many times before, we usually stay in Blowing Rock near Boone, NC. We wanted to do something a little different for my husband's birthday weekend. I decided to book a train ride on the Great Smoky Mountains Railroad, which runs out of Bryson City, NC.
Overall, our trip was enjoyable. There were a few things I wish I had known ahead of time. However, I would recommend this as a good family outing.
Ahead of our trip, my only contact with the railroad was through the Great Smoky Mountains Railroad (GSMR) website. I did try calling to ask a question about the hotel and train ride package, but could never get through to a person. It was in May, 2021 when I was planning the trip and reserving the tickets, and I think they were re-opening from COVID or ramping up their operations again at that point. Someone calling right now would probably have better luck getting a response. In the end, I booked a hotel through an unrelated site.
After reading carefully over the GSMR website, I selected the Nantahala Gorge Excursion train ride leaving at 10:30 AM on a Saturday. I booked four seats in a "Crown Class" car, which is an enclosed car with ceiling fans and comfortable padded seats. The seats are grouped in fours, with two seats facing each other, so if you select this option two people in your party will be riding backwards. This was not too unpleasant, however, and of course on the return trip the people who were riding backwards will now be facing the direction of travel.
Initially, I wanted to book seats in the first class train car, which has tables and waitstaff, but the website said you could only purchase seats in first class if everyone in your party was over 21. As our sons are 18 and 20, I did not try to purchase the first class tickets. However, it was confusing to see that on the day of the actual train ride, when we were walking through the train to the cafe' car, there were children sitting in the first class car. So, not sure what happened with that-- whether I misread and it had really said "Family First Class," which does allow minors, or whether those customers just ignored the rule.
At any rate, we were happy with the Crown Class. Another option was the "Open Air Gondola," which features long bench seats down the middle of the car that just face out through openings on the side of those cars (no windows, as we had in the Crown Class). That didn't seem to make much difference until we were caught in a brief rainstorm on the way back, and we were able to close our windows, while I imagine the people in the Open Air Gondola cars got fairly wet with the rain blowing in. Luckily, the storm didn't last long.
The cost of our seats were mid-range of all the options, from $56 to $113. By the time I had added box lunches, parking and a commemorative book with DVD, my total cost was about $360. Not cheap, but I hoped it would be a great family birthday experience.
If I were doing this trip again, I would not buy the box lunches. The cafe' car had lots more options than the sandwich, chips and cookie that were included in the box lunches. Honestly, I was just afraid that we would have a hard time getting through to the cafe' car, or that it would be too crowded-- which has sometimes been my experience on Amtrak trains. However, that was not the case, and we ended up purchasing a few extras. My husband got a pulled pork sandwich that he said was really good, and I got nachos. Beer and wine were also available. In addition, there was a food truck type arrangement at the layover; more about that in a moment.
We arrived at the parking lot on Mitchell Street in Bryson City at 9:30 AM, as recommended, and the parking lot was filling up quickly. An attendant guided us to a good place, and we walked across the street to the depot. There I got in line under a tent to show my ID and reservation number and pick up the tickets. The gentleman gave me four tickets for the train and four tickets to exchange for the box lunches.
There was a long line to pick up the lunches, but it moved fairly quickly. We took a few pictures by the locomotive, and you could see the train engineer in his timeless overalls and cap, ready to take us on our ride.
Then we had to walk quite a ways down to our boarding station near the end of the train. If you or a loved one has mobility issues, GSMR does provide help in the form of a golf cart type shuttle to your boarding station, and there was a train car that had a lift for wheelchairs.
To be quite honest, I had selected our excursion more to get a convenient date than anything else, and didn't have a good idea of what scenery we would enjoy beyond a vague notion that we would see mountain views. There were definitely some stunning views, as the Great Smoky Mountains rose up around us, but the Nantahala Gorge Excursion is mostly about appreciating the Nantahala River and beautiful Fontana Lake. As the Blue Ridge Mountain Life website notes:
Fontana Lake [is] an absolutely beautiful lake, nestled in between the Great Smoky Mountains and the Blue Ridge Mountains of Western North Carolina. The lake forms the southern border of The Great Smoky Mountains National Park and is also the largest lake located in Western North Carolina, providing more than 10,000 acres of recreational water surface.
We were fascinated by the floating houses on the lake, and impressed by how friendly everyone was. When we would pass a house or boat, everyone would wave. Of course, that made us want to wave back! The same thing happened when we were going by whitewater rafters on the river.
The train traveled about an hour and a half, then reversed direction and came back. On the return trip we had an hour layover at the Nantahala Outdoor Center. This is a beautiful facility for whitewater rafting but it also features several more outdoor activities. As noted on their website:
Nantahala Outdoor Center's main campus is located at the intersection of the Appalachian Trail and the Nantahala River, just outside the Great Smoky Mountains...Take a whitewater raft or ducky trip down the Nantahala River. Fly above the canopy with NOC's Mountaintop Zip Line Tour, and test your skills at the Zip Line Adventure Park – a challenge course with 16 aerial obstacles. Kids of all ages will have a blast at NOC's Treetop Adventure Nets – the country's first 100% net-based aerial playground...There's also mountain biking on nine miles of private trails, shopping at NOC's flagship Outfitter's Store, onsite cabin and bunkhouse lodging, plus dining and relaxing at NOC's famous riverfront restaurants
There was a food trailer where the options smelled delicious, which was good because the GSMR staff cautioned everyone that our layover of one hour would be too short to enjoy the restaurants. Instead, we dipped our feet in the river, watched the whitewater rafts go by, and enjoyed the music that was playing. Soon, it was time to board the train again.
The ride back to Bryson City was pleasant, even though we knew more or less what scenery to expect this time. We arrived back in town a little tired but happy to have made the trip. If our kids were younger, we definitely would have gone to the model train museum, which is included in train fare. As it was, we enjoyed a few minutes in the gift shop where my older son bought some pretty silver earrings for his girlfriend. My husband was happy with his birthday trip, and I thought the family time was definitely worth it.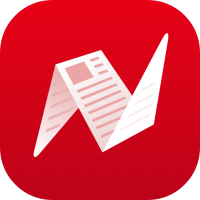 This is original content from NewsBreak's Creator Program. Join today to publish and share your own content.