My new horse on arrival in NC
Claudia Stack
My friend Linda, who is an excellent horse trainer, told me not to do it. My husband threatened to install parental controls on my phone. My son Jack, who helps take care of our animals, shook his head. Why had I pressed the "Buy Now" button on a painfully thin horse in a Texas feedlot? Why indeed? I do have a rationale, or at least a rationalization…
As most horsepeople know, horse prices have gone crazy in the past year. This has not been widely reported in mainstream media, but horsepeople and equestrian-focused online communities are well aware. However, a recent story from WJZ CBS Baltimore, https://baltimore.cbslocal.com/2021/07/16/marylands-horse-industry-breaks-records-during-pandemic/, did note that:
Many industries took a big hit during the pandemic, but Maryland's horse industry wasn't one of them. The industry actually broke records as ridership grew and farms were purchased.
The pandemic is the most obvious explanation. People spend more time at home, and more time on hobbies. I suppose that is the reason, I don't see another explanation. Still, it's hard for me to comprehend. How could COVID suddenly make a 20 year old horse worth $6K? It just doesn't make sense to me, and my teacher's budget doesn't square with this new reality.
My particular journey to the point of seeking another horse came as the result of being on a double timeout: Like many people, I was at home due to the pandemic. I was also undergoing cancer treatment. When I got diagnosed with breast cancer last summer, I sold my Thoroughbred (TB) gelding. That was a difficult decision, because he is a wonderful horse, but he is too energetic to stand around for a year. Even if I had had the energy to ride, which many days I did not, my doctors did not want me riding. If I had gotten hurt it would have complicated my treatment.
So I sold my TB gelding to a good home where he gets lots of attention and exercise. I did keep my large pony mare, she is in her late teens. This mare is more of a pet than anything else, although lately I have been jumping on her and riding around our small farm just for the sake of getting in the saddle. For anything more than a gentle walk-trot session, though, I need another horse.
No TBs just off the track! I told myself sternly. Accordingly, I didn't linger too long on the sites dedicated to finding new homes for ex-racehorses. All of my life, I have loved TBs, but I am 55 now and coming off a year of not riding. So, I steered clear of the challenges associated with restarting an off-track Thoroughbred (OTTB).
Ideally, I told myself, I would find a good trail horse, sound and quiet, and trained enough that it at least knows how to pick up the correct canter leads. Jumping skills would be a bonus, but since I don't compete in eventing anymore that was less important. Occasionally, I do go to a local show, but I think that if a horse is a good enough trail horse to go over logs and ditches, it can easily learn to jump a crossrail.
The search began. I checked all the major horse sales websites, searching in NC (where I live), SC, GA and VA. I also kept an eye on the "Farm and Garden" section of Craigslist, which is good for entertainment value if nothing else. Once I read an ad by someone who was seeking his "one-legged goat," which apparently had run away. We cracked up when my son asked "How fast could it have been running???"
A month went by with few good prospects. The horses that fit my criteria were all either in their late teens and/or way out of my price range. Although I have had many senior horses, and pride myself on knowing how to keep them in good condition, I was trying to avoid buying a horse that I would only be able to ride for a few years.
Another month went by. I went to see a gelding that was advertised as "dead broke," but he wouldn't even stand still for me to get on. Then, I dragged my trainer Linda to see two trail horses. The first one was so timid that she remained glued to whoever was standing on the ground, and did not seem to understand any cues. The second one was better, a black mare that was a good trail horse. However, while this mare was advertised as being 16 years old, her teeth and the white hair on her face made us think she was somewhere in her 20s.
Linda took me to see a very nice horse that one of her clients is selling, a well-trained palomino QH in his mid-teens. He is worth every dollar of their asking price, but unfortunately out of my range at the moment.
Meanwhile, summer was rolling by, and I wanted to get a new horse before I went back to teaching in August. I expanded my search to include feedlot sites, which can just be a parade of equine misfortune. Ranch horses that have been injured, or just grown too old to do their jobs. Draft horses and Standardbreds cast off by the Amish after a lifetime of pulling farm equipment or buggies. Mustangs that someone adopted but never managed to train. Horses of all breeds whose owners have fallen on hard times.
Still, I zeroed in on Bowie Auction Horses in Bowie, TX. I could tell that they were doing business above board, taking pains to point out any flaws or unsoundness in the horses they presented. The young man who rides the horses in the videos is one heck of a horseman, easily swinging onto even the taller horses and riding them bareback in just a halter. Later, I learned that this young man's name is Mike.
I steeled myself against trying to save them all from the slaughterhouse, and kept looking for a unicorn: A horse with a gentle disposition, a horse that was at least broke, a horse that appeared sound and was not too large for me (I am short). Some possible prospects flashed by: An old camp horse ("his tendons are giving out" Linda said, after studying the video). A TB broodmare. A paint gelding with bad abscesses.
Then, late one evening, I spotted a new video that had been posted by Bowie Auction Horses. It was of a 15 hand, five-year-old gray gelding. He was pretty, with a black mane and tail, but extremely thin. Bite marks from other horses were evident on his back. He seemed very quiet and one could guess that he is was low on the herd totem pole, meaning that other horses had almost certainly run him off the feed and hay, resulting in the bite marks and malnourishment.
Now, one thing you have to understand about buying auction or feedlot horses: You can't blame them for a horse's condition. They likely have only had the horse a few days. Whatever neglect or problems you see started before the horse arrived at the auction. What I really appreciate about Bowie Auction Horses is that they don't try to hide problems. They make sure to show them in the videos. Any horse in that situation is likely going to have something wrong, even if only a few scrapes. The trick is to know what you can realistically handle.
I watched carefully as Mike tied the lead rope back to the gelding's halter to create makeshift reins, and jumped on this gelding bareback. The gelding stood patiently while Mike got on, then walked and trotted down the concrete aisle without taking a bad step. His hip bones jutted out. His spine was visible, and his neck was painfully thin. Still, he did not seem to hold his neglect against anyone. Mike got off and patted the gelding's neck. The horse lowered his head and came closer for the attention.
It was too late at night to call Linda and get her input. I hesitated, started to push "Buy," and hesitated again. Buying the horse could turn into a scenario that played out in dozens of nightmarish ways. Perhaps in reality he was lame, or crazy. He could colic or die on the journey to NC. He might founder while gaining weight. All of this went through my mind. Then, I thought about the gut feeling I had. My gut feeling about him was good. And, he was cheap, even with shipping from TX to NC. At the very least, I would have saved a young horse from the slaughterhouse.
So, I clicked "Buy," and a new journey unfolded. I had to wait almost a week until the long-haul transporter picked up for the next ride to NC. That didn't bother me too much, because you can see in their videos that Bowie Auction Horses feeds plenty of hay, and they have a clean and airy environment (compared to other livestock auction facilities that I have seen). The woman who answered my calls, Amber, was very helpful. I paid for the horse and transport by Venmo, as they requested.
My new horse-- I call him Gryphon-- arrived in NC a week later. I chose to quarantine him for a week at the transporter's farm because he needed to rest and because he had goopy eyes. However, he never developed a fever or naval discharge, so soon he was on his way to my place.
It is impossible for an auction house/feedlot to prevent all illnesses from spreading, with so many animals coming and going. In retrospect, I wish I had paid a little extra for them to give my horse a shot of Excede antibiotic, which they offer. However, things have worked out.
Gryphon's biggest health challenge is that he is so underweight. However, you can't just suddenly start feeding a severely underweight horse lots of rich food. You also can't just let a malnourished horse out onto a lush pasture. Doing either of these things can result in the horse developing colic and/or founder, a crippling condition of the hoof. So, I give him several small meals per day, along with alfalfa and grass hay. Slowly, I am letting him have some grazing time, a little longer each day. On the advice of my vet I started him on ulcer treatments, as all the stress and travel he has experienced recently is very likely to have made him develop ulcers.
Since he has arrived, I have taken a new step every day to chip away at Gryphon's poor condition. His sweet disposition is already evident. When he is out in the pasture, if I whistle for him, he stops grazing he comes right over. Considering he is hundreds of pounds underweight, I find that remarkable.
On day one, I just let Gryphon relax, rehydrate and eat in a cool stall. On day two, I cleaned his feet and treated them for thrush. On day three, I gave him a bath and scrubbed the spots of rain rot on his back with an iodine soap. And so on.
Overall, my experience with Bowie Auction Horses was very positive. Gryphon doesn't meet all of my orginal criteria, but he is broke and gentle. While novice horseowners probably shouldn't take on the challenge of buying a horse from an auction house or feedlot, I wouldn't hesitate to buy from Bowie Auction Houses again.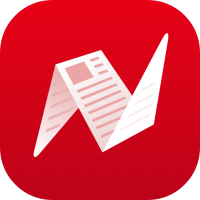 This is original content from NewsBreak's Creator Program. Join today to publish and share your own content.