The collected stories of the "Black Homer of Jimtown" by Ed Mott / image by Claudia Stack
Author Edward Harold Mott (1845-1920) was born in Pennsylvania. In 1878, he became a newspaper correspondant for several NY newspapers. As his career unfolded he also wrote books on PA history, as well as biographies and short stores. Although he lived for much of his adult life in Goshen, NY, Mott spent time in Southern Pines, NC.
It was in the area of Southern Pines that Mott apparently met the man who he called "the Black Homer of Jimtown." "Jimtown" was a common name for areas where African American lived, but in this case the Jimtown mentioned actually did became an incorporated town, if only for a short time. The town of West Southern Pines was chartered in 1923 and led by African Americans. As noted by the UNC Southern Oral History Project:
West Southern Pines was one of the first incorporated African American towns in North Carolina. From 1923 to 1931, the town operated with its own mayor, city council, and municipal services.
Acting at the request of European American town commissioners from Southern Pines, the NC state legislature revoked the town charter of West Southern Pines in 1931. Later, zoning changes effectively prevented new African American businesses from opening. A 2018 article in The Pilot states that:
Incorporated in 1923, West Southern Pines was known not only for its corner stores. The town also had its own mayor and town council, then later a police force, jail, school, hospital, bank, credit union, doctor, dentist, tradesmen and recreation facilities....However, according to the minutes of the Southern Pines Board of Town Commissioners, on Feb. 10, 1931, members proposed revocation of the charter...West Southern Pines residents protested to no avail. The state granted the request for revocation and annexation. A second setback occurred in the 1970s when previously non-zoned West Southern Pines was zoned residential. ..As grandfathered businesses closed — the barbershops, beauty salons and gas stations that had been gathering places for the nearly 2,000 residents — new ones could not open.
According to a 1938 article in The Pilot, the publisher George T. Dunlap (co-founder of publishing house Grosset & Dunlap) became acquainted with Southern Pines because of his association with Mott. In 1900, Dunlap collected Mott's newspaper pieces about "Black Homer" and published them as the book The Black Homer of Jimtown.
To return to our central figure, the storyteller called as "Black Homer," Mott does not accord him the dignity of having his real name recorded in the book. From conversations that are recounted in the book, however, it appears that "Black Homer's" first name was Tony. The stories, recorded by Mott in an exaggerated dialect, first appeared in the New York Sun newspaper in 1898 and 1899. Tony's age is also not given, but he states that he was born in the Cape Fear region years before the Civil War.
No suh, I doan bean bo'n in dis hyuh tahpentine belt on de sand hills o' de piney woods. No, suh. I done spreng up 'way down yon in de Cape Fair kentry, yeahs an' yeahs 'fo' de wah, suh. (No sir, I don't been born in this here turpentine belt on the sandhills of the piney woods. No, sir. I done spring up way down yon in the Cape Fear country, years and years before the war, sir.)
In Mott's retelling, the stories depict a rosy time before the Civil War, a time when Tony and his mother were enslaved by Mahs' McKeevuh (Master McKeever). Like a European American inversion of the Brer rabbit trickster of African folklore, Mahs' McKeevuh tricks Tony into working instead of going fishing, and then takes Tony's bait and pole.
Tony tells of even more unlikely happenings, for instance, that Mahs' McKeevuh gave hard liquor to a fish in his ornamental pond. Seeing the fish's subsequent misery and death was, Tony says, the best temperance lecture imaginable.
"Dah, Tony!" Mahs' McKeevuh say. "See what the cuss o' lickuh done do! Fight shy of it, Tony!" mahs' he say, an' done mix heseff de stiffes' hoot o' peach an' honey I evuh see him tampuh wiv, suh! ("There, Tony!" Master McKeever say. "See what the curse of liquor do! Fight shy of it, Tony!" master he say, and done mix himself the stiffest hoot of peach and honey I ever see him tamper with, sir!)
One of the most interesting stories is of "King Bip," an enslaved man who Mahs' McKeevuh brought from Lousiana, where he was working in the sugarcane fields. King Bip tells Tony that he was brought from Africa as a child after his parents, who were royalty, were defeated by another tribe. When King Bip runs away, Tony is sure that he is seeking to return to Africa to claim his throne. Tony's mother takes a different view of King Bip's escape:
"Dis de lan' o' de free, an' kings ain' no bettuh hyuh dan mule drivuhs is. De las' king w'at try to hol' he haid up an' stret in dis hyuh kentry bean dat ol' king w'at send de Breetesh ovuh hyuh to run t'ings, an' w'at yo' ol mahsuh's fadduh done he'p sen' back ag'in...He [King Bip] done p'intin' fo' Can'dy...An' w'en dey cotch 'im an' fotch 'im back, he be mighty sorry he try to git 'way fum dis hyuh lan' o' freedom!" (This the land of the free, and kings ain't no better here than mule drivers is. The last king what try to hold he head up and strut in this here country been that old king what send the British over here to run things, and what your old master's father done help send back again...He [King Bip] done sprinting for Canada...And when they catch him and fetch him back, he be mighty sorry he try to get away from this here land of freedom!)
In this story we see several inversions. Mahs' McKeevuh and his family, who Tony says enslaved his mother's family going back several generations, is convinced that she resides is the "land of the free." Despite being enslaved, Tony's mother seems to identify with American ideals more strongly than with the reality of her situation. She mentions that Mahs' McKeevuh's father fought in the Revolutionary War to repel the British, so that "kings ain't no better here than mule drivers is." Yet at the same time she gives a tacit acknowledgement of enslaved people's lack of self-determination when she says ominously "when they catch him [King Bip] and fetch him back, he be mighty sorry…"
King Bip escapes, and his story spirals into ever more unlikely scenes. A mountain man comes to the plantation and says he wishes to purchase King Bip's freedom out of gratitude, because King Bip saved his family from a bear. This inspires Mahs' McKeevuh to free King Bip. They meet again on a Civil War battlefield. Mahs' McKeevuh was surrounded by a regiment of United States Colored Troops, one of whom aims a gun at his head, Suddenly, another soldier in the regiment flings himself in front of Mahs' McKeevuh, taking the bullet. "Yes, suh! It bean Bip. He des' nod he haid an' smile, an' die in ol'mahsuh's ahms!" (Yes, sir! It been Bip. He just nod he head and smile, and die in old mahsuh's arms.")
The story of King Bip is filtered through several perspectives. Tony recounts his own exchanges with King Bip, but the emotional end of the story was relayed to him by Mahs' McKeevuh. Then, the whole story is filtered again through Mott's perspective, who seems to accept the nobility and naturalness of King Bip's sacrifice for Mahs' McKeevuh. Mott summarizes the story about King Bip this way:
The tale of the proud slave who scorned servitude, to the contempt of the Black Homer's Mammy, and who fled to freedom and met a fate that made him more than a king.
Through his steadfast deference in the stories to Mahs' McKeevuh's point of view, in one way Tony seems caught in time, as young and gullible as when he was enslaved. At other points there are hints of doubt about the superiority of the McKeevers. In one tale Mahs' McKeevuh's family loses an elixir of eternal life, and it is wasted on a mule. In another, Mahs' McKeever's father "loses untold riches and a bride through the amazing conduct of a passing cloud."
One thing left unsaid in the book is why Tony, who lauds the good times on Mahs' McKeevuh's Cape Fear plantation, has relocated to the "piney woods" in the Sandhills of North Carolina. Another mystery is why Mott calls Tony the "Black Homer." It may be that Tony is blind, although that is never stated explicity. Certainly, Tony is a storyteller, but more like an African griot than a wandering bard who sings epic poems. Tony's tales twist and turn back on themselves, defying logic but delivering layered messages.
Perhaps Tony's fortunes, like the main character in the story "Persecuted Sandy Bunn," have risen and fallen in line with the whims of fate and of men who have power to summon the law to their ends. Sandy Bunn was "pow'ful pious" and lived in a ramshackle cabin. His European American neighbors loved to torment him. When a flood comes, a bear takes refuge in his cabin. Later, the bear drags a pig into the cabin, but a wealthy landowner says Sandy Bunn stole the pig and goes to swear out a warrant to have Sandy Bunn arrested.
Den he resh outen de cabin. Sandy he see date dey boun' to pussecute him to deff at las', and he des' rise up an' sheck de dust o' de Cape Fair kentry offen he feet, an' flewed away. (Then he rush outen the cabin. Sandy he see that they bound to persecute him to death at last, and just rise up and shook the dust of the Cape Fear county offen he feet, and flewed away.)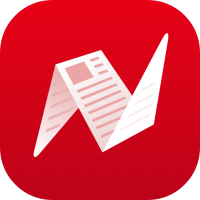 This is original content from NewsBreak's Creator Program. Join today to publish and share your own content.