Spurgeon Neal Ellington/American Air Museum in Britain
A decorated Tuskegee airman was a young teacher at Pender County Training School in Rocky Point, NC before he began his military training. Spurgeon Neal Ellington was born in 1919 in Winston-Salem, NC . He graduated from Winston-Salem Teachers College in 1939. In 1941, at the age of 21, he stated on his draft card that his employer was J.T. Daniel of Rocky Point. Daniel was the longtime principal of Pender County Training School. J.T. Daniel and his wife Leona were education leaders who fostered success for several generations of African American students in Pender County, NC (see The Daniels: Leaders in Excellence at an NC Rosenwald School).
Ellington was inducted into the Army at Fort Bragg, NC in April, 1942. Subsequently, transferred to Tuskegee for flight training and earned his wings in May, 1943. At Tuskegee, Ellington's group trained under the legendary Charles Anderson. The History.com article "6 Renowned Tuskegee Airmen" states that:
Known as the father of Black aviation, Charles Anderson was Tuskegee's chief civilian flight instructor during World War II. In 1932, after receiving his pilot's license, he was the only Black flight instructor in the United States...In 1941, as the chief aviation instructor at Tuskegee, Anderson gave First Lady Eleanor Roosevelt a flight during her visit to Tuskegee. She had heard, in her words, "that colored people couldn't fly," but after their short trip could say, "Well, I see you can fly all right!" Coverage of her visit helped cement support in Washington for the program.
Although some sources state, incorrectly, that Ellington was a member of the 99th Fighter Squadron (the first group of Tuskegee Airmen) the application for his military headstone confirms that Ellington was a member of the 100th Fighter Squadron . Ellington was part of the second group of pilots trained by Tuskegee, although his unit soon joined the 99th Fighter Squadron in Europe as part of the 332nd Fighter Group. The History.com article "Tuskegee Airmen" states that:
In February 1944, the 100th, 301st and 302nd fighter squadrons arrived in Italy; together with the 99th, these squadrons of Black pilots and other personnel made up the new 332nd Fighter Group...After this transfer, the pilots of the 332nd began flying P-51 Mustangs to escort the heavy bombers of the 15th Air Force during raids deep into enemy territory. The tails of their planes were painted red for identification purposes, earning them the enduring nickname "Red Tails."
Apparently, Ellington was a confident man whoe lived with bravado. In The Tuskegee Airmen: The Men Who Changed A Nation, Charles E. Francis wrote:
"One of the most unforgettable characters I have ever met was Lieutenant Spurgeon Ellington. If there was ever a proud man, it was Ellington. He was not only proud of being a pilot, but proud in general. To him, there was only one person – Ellington. He figured he could out-talk and out-smart anyone. Needless to say, he also pictured himself as God's gift to women."
A 1945 article in The Carolinian newspaper, "Ellington Returns for a Visit" reported that Ellington was in NC to visit his mother. His flight accomplishments are listed there in brief: During the previous 18 months in Europe, he flew 124 missions. Ellington earned the Distinguished Flying Cross for bravery in military aviation, the Air Medal, and numerous ribbons.
The article also notes that Ellington had married Marie Hawkins, a successful jazz singer and niece of another notable, Charlotte Hawkins Brown. Brown founded the Palmer Memorial Institute in Sedalia, NC in 1902, an influential African American school that operated until 1971. Hawkins was an alumna of the Palmer Memorial Institute and met and married the dashing aviator. However, their married life ended tragically with Ellington's death in a training accident. After Ellington's death, the young widow eventually returned to the stage and met Nat King Cole, whom she married in 1948.
A blog post from the Forsyth, NC Public Library states that:
Maria continued her career while Spurgeon was off flying in Europe, first with the Count Basie Orchestra, then with Duke Ellington's band. When the war ended in August, 1945, Spurgeon was assigned as an instructor at a training base in Georgia. Then one day he was riding in the back seat with one of his fellow pilots. The plane crashed. A simple pilot's mistake accomplished what no German pilot could. Spurgeon's body came home on a train and was buried at the Odd Fellows Cemetery in Winston-Salem.
In the same 1945 article referenced above about his visit home, Ellington was interviewed by the reporter about his thoughts for the future:
Questioned with reference to post-war plans, Ellington stated that he hoped to enter the field of commercial aviation. "Negro pilots have played a great part in this war. They are great fellows and good flyers. We can do just as good a job with planes when the war is over."
Although he would become best known for his skill and bravado as a fighter pilot, Ellington retained the heart of a teacher. His life ended at the young age of 26, while he was teaching another pilot in a military training exercise. Ellington never got to test his idea that African American pilots would be accepted in commercial aviation after the war. Sadly, Ellington's hope the bravery and skills of Tuskegee airmen would result in acceptance by civilian airlines was not realized. As things unfolded, it would be almost two decades until the Supreme Court ruled in 1963 that another African American pilot, Marlon Green, was unlawfully discriminated against when a commerical carrier refused to hire him because of his race.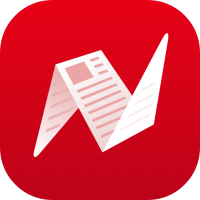 This is original content from NewsBreak's Creator Program. Join today to publish and share your own content.