For some of us, books aren't just for reading; they're a lifestyle. And if that's you, your social media feeds probably reflect that. Or maybe you live in DC and haven't found local bookworms yet, and you need some recomendations for who to follow. If that's the case, you're in luck! I've got some.
TikTok
Long gone are the days when TikTok was just an app for teenagers lip synching to songs us oldies have never heard off. These days, there are people of every age on there, talking and singing about everything, from decluttering to classical music to their favourite TV show. And there's a significant niche of TikTok devoted to books.
@thelaynierose is pretty well known on the app, with over 50k followers. She's a local bookseller at East City Bookshop (and also runs the TikTok account there) and loves sapphic books. She has her finger on the pulse of what's hot off the press and what's coming up in all things queer YA and romance, so she's great to follow if that's your niche too -- or if you just love to hear someone talking passionately about the books they love.
For more BookTok recommendations, check out this post.
Instagram
BookTok is following in a long tradition of social media apps, in which bookworms always end up finding each other. Bookstagram is to Instagram as BookTok is to TikTok. It's a largely beautifully curated corner of the internet, where photographers arrange their books in themed piles, or artfully on bookshelves, or on tables with some props... the possibilities are endless, and it's hard to see how this corner of Instagram is going to pivot to video the way its owners seem to want us to, after putting so much time into designing beautiful feeds. Bookstagram isn't just about the pictures; it's also about the captions, which can be anything from calls to social justice to reviews of the book pictures or excitement about a book haul and debate about what to read next.
Bookstores use Instagram to communicate with their customers about events, sales, and more, so a great place to start is to follow accounts like @eastcitybookshop, @mahoganybooks, @loyaltybooks, and @politics_prose. But beyond that, there are some great DC-based bookstagrammers that will brighten your Instagram feed.
@lupita.reads is a prominent and long established Bookstagrammer who also runs the Lit on H Street book club at Solid State Books (and its associated Instagram). At 40k followers, she posts her thoughts on books and is passionate about social justice.
@capitolhillbookclub is run by two book-loving friends who post beautiful pictures of books they are reading, buying and thinking about.
@twistandtropes is gorgeous feed run by a Little Free Library owner. With both UK and Dutch flags in her bio, she often reads British books, and her feed reflects that -- and it also reflects her love of romance reads.
And if romance is your thing, I also recommend @reallyreadingromance, the social media arm of Eat City Bookshop's romance book club. It's a great place to find out about new books just out, watch Intagram lives where hosts give their thoughts on books, and more.
Twitter
Capitol Hill Books is a DC institution, known for its ramshackle shelves and DGAF vibe and, formerly, its curmudgeonly owner. The Twitter feed very much reflects that, with the kind of dry humour you'd expect from a bio that reads "into selective luddism and remembering we are all doomed". It's also a great place to spot rare books and signed first editions that you might want to snag.
Newsletter
Elizabeth Held is an active member of the DC book world. She helps run East City Bookshop's Really Rading Romance book club and the associated social media feeds. She also has an excellent and popular newsletter, What to Read If, which gives book recommendations based on various themes, and features Q and As with various people from the book world.
I'd love to hear your recommendation for DC bookish people to follow on social media!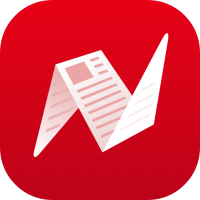 This is original content from NewsBreak's Creator Program. Join today to publish and share your own content.