It's appropriate for a city that prides itself on its quirkiness -- "Keep Portland Weird!" -- that many of the novels set there are not the standard fare, but rather offer something off the beaten path -- whether that's magical realism, myth retelling, or unusual themes that are underexplored in American fiction. But in Portland as elsewhere, people fall in and out of love, fit in or don't with their families, figure out their identities. These six novels give a great flavour of what's available when it comes to novels set in Portland.
Dryland, by Sara Jaffe
This 2015 novel explores the growing up of a young woman, who takes to the pool to try to understand her swimmer brother who has left the family, and in doing so has to navigate her attraction to the team captain. Set in 1992, it thrums below the surface with the uncertainty of a changing world in the fact of AIDS and the end of the Cold War.
Here's what Kirkus says about the novel: "A coming-of-age story about a young girl's growing awareness―of sexuality, loss, and family truths. . . . [W]e relive the awkward agonies of adolescence, so well-sketched by Jaffe . . . Moving sideways with its weight of secrets, this novel never strikes a false note."
The Girl Who Fell From the Sky, by Heidi Durrow
Winner of the Bellwether Prize for best fiction manuscript addressing issues of social justice, The Girl Who Fell From the Sky tells the story of Rachel, a biracial girl who, after a family tragedy, suddenly has to go and live with her grandmother in a predominangly Black community. Grieving and lost, often singled out for the lightness of her skin, she begins to piece together her mother's complicated history.
Ms Magazine has high praise for the book. "Rachel's voice resonated in my reading mind in much the same way as did that of the young protagonist of The House on Mango Street. there's an achingly honest quality to it; both wise and naive, it makes you want to step between  the pages to lend comfort." 
Josh and Hazel's Guide to Not Dating, by Christina Lauren
Josh and Hazel have known each other since college. They have history. Hazel is fun and extravagant, often prone to overblown disaster, and Josh has been there for much of it. But they're definitely just friends, and that's why they're setting each other up on a series of blind dates. Right?
Kirkus Reviews gave this book a coveted starred review, saying: "With exuberant humor and unforgettable characters, this romantic comedy is a standout."
Piecing Me Together, by Renée Watson
A bestseller and winner of the Newberry Honor and Coretta Scott King Author Award, Piecing Me Together is a timely and important novel. Jade is determined to take every opportunity she can to break out of her background of poverty. But she's also tired of having that define her, and doesn't love being singled out for the program for "at risk" girls in her private school. She has so much to offer the world, and she's determined to show it.
Here's what Publishers Weekly starred review said: "Jade's narrative voice offers compelling reflections on the complexities of race and gender, class and privilege, and fear and courage, while conveying the conflicted emotions of an ambitious, loyal girl. Teeming with compassion and insight, Watson's story trumpets the power of artistic expression to re-envision and change the world."
A Song Below Water, by Bethany C Morrow
One to pick up if you're a fantasy reader, A Song Below Water came out in paperback last month, just in time for you to throw it in your beach bag. And it will be right at home on the beach, since it's siren-themed, complete with a siren murder trial, a voice with powers that could spell trouble, and the threat of drowning.
"An enthralling tale of Black girl magic and searing social commentary ready to rattle the bones," says author Dhonielle Clayton.
Summer in the City of Roses, by Michelle Ruiz Keil
Fresh out and onto the shelves this month, Summer in the City of Roses is, like Dryland, set in early '90s Portland and steeped in themes of siblinghood. In the vein of many contemporary retellings of Greek myths, it's inspired by Iphigenia, as well as by "Brother and Sister", a fairy tale by the Grimm brothers. It tells the strory of Orr, 15, sent away to boot camp by his father to toughen him up but who instead escapes and finds a home with an all-girl punk band. Meanwhile, his seventeen-year-old sister meets an intriguing figure, who provides shelter while she tries to find her borther. One to pick up if you like magical realism!
"A beautiful tale of self-exploration and self-discovery," says Book Riot.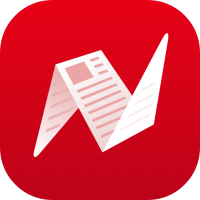 This is original content from NewsBreak's Creator Program. Join today to publish and share your own content.