One of the loveliest Capitol Hill traditions is a fundraiser organized by the Capitol Hill Community Foundation called A Literary Feast. The idea is a simple one: in exchange for a donation, which goes towards local schools, guests get to attend dinner parties in homes aroud the neighbourhood. It's a wonderful way to make new friends, or, if you've lived on the Hill for a long time, to bump into familiar faces.
What makes the Feasts literary?
What makes it literary, you may ask? Simply this: each meal is themed around a book. Hosts volunteer their homes and skills, and choose a topic that inspires them: perhaps it's Peter Mayle's A Year in Provence, for something France-themed, for example. Or why not Joanne Harris' Chocolat, with chocolate making an unexpected appearance in savoury dishes? Guests choose the dinner that appeals to them on the basis of that theme, which helps to mix and match people arond common interests. The dinners aren't book clubs; there's no requirement to have read the book. But conversation does tend to turn to those common interests.
What's happening this year?
For dessert, in previous years, guests from all the dinner parties have walked over to the Hill Center to cap off the evening with a dessert party. Sadly, gathering hundreds of people indoors is not the wisest idea this year, so that part will not happen, but the dinner parties themselves are back -- tentativeiy, since that's how we live our lives in 2021. On October 23rd, God and CDC guidelines wiling, 8-10 people fully vaccinated people will gather around each table, enjoying food and conversation. You'll be able to register your interest in attending from September 1, when you'll have a wonderful array of themes and related menus to choose from. In previous years, it's been possible to choose a few options in priority order, since logistics mean that your top choice can't always be guaranteed -- but no matter which house you are assigned to, you're guaranteed a good time!
A Literary Walk
Last year, since the dinners weren't possible, the Capitol Hill Community Foundation came up with an innovative idea: a Literary Walk. During the last week of October, participants were encouraged to create something fun for their yards on the theme of books, whether that was a scarecrow, a pumpkin or a complete scene of some kind. Although it wasn't a fundraiser, it kept the Foundation -- and the annual event -- in people's minds, with an encouragement to donate, and the household getting the most votes for their designs getting to choose a school to be the recipient of a $1,000 grant.
This year, the Walk is back as well as the dinners, so get your thinking caps on for fun ideas for literary decorations!
Why not take part this year?
The Capitol Hill Community Foundation, established in 1989, financially supports projects, activities, and organisations around the neighbourhood of Capitol Hill. Their goal is to make Capitol Hill a better place to live, for all of us. Something we can all get on board with!
The dinners themselves will be more intimate than usual this year, so it's possible that more than the usual 30-40 host homes will be needed. Either way, why not get in touch and volunteer your services to host? It's a wonderful way to build community, give back where it's needed, and celebrate your love of food and books! You'll need to choose a book by August 6th, and then menu ideas not long after that. Why not peruse the shelves of a local bookshop like East City Bookshop or Capitol Hill Books for some inspiration? I know that we booksellers would be happy to assist you in your planning.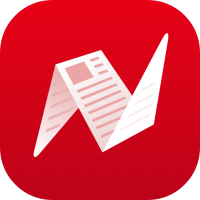 This is original content from NewsBreak's Creator Program. Join today to publish and share your own content.