Middle Grade novels set in San Francisco reflect many different angles of the city: the tech angle and the shadow of Alcatraz and crime linked to it are just two of those. These five books use the city as a backdrop to their stories to great effect.
Al Capone Does My Shirts, by Gennifer Choldenko (2006)
Although Al Capone Does My Shirts was published in 2006, it still appears regularly in lists of notable books about San Francisco. Alcatraz looms large in both the history and the geography of the city, and this is the story of a kid who lives there because his dad works in the notorious prison, one that takes the kind of criminals rejected by other jails. "Heartstopping in some places, heartrending in others, and most of all, it is heartwarming," says the San Francisco Chronicle.
Emmy in the Key of Code, by Aimee Lucido (2021)
If your middle grader likes the Girls Who Code series and The Crossover, they should pick up this book about a twelve-year-old named Emmy who's struggling to fit in at her new school in a new city. In her coding class, she thinks she's found a new friend in Abigail, since they both love music. But that friendship proves to be more complicated than it seemed. Here's what Publishers Weekly says about this book: "This timely debut...champions girls in STEM and delivers a positive message about being 'always exactly yourself'....Through the author's creative mesh of coding, music, poetry, and narrative, this story uniquely conveys the art and beauty that can be found in multiple disciplines.... relatable and relevant."Bonus: DC's East City Bookshop has a book club discussion for this book, which you can join online from anywhere including San Francisco! It's on Sunday, August 1, at midday PT and you can find more information here.
City Spies: Golden Gate, by James Ponti (2021)
Perfect for fans of international mystery, this is the second instalment in the series about young spies by James Ponti, who's a paster winner of the Edgar Award, a prestigious prize from the Mystery Writers of America. In this one, the spies investigate a mysterious death in San Francisco's botanical gardens.. only to find that they are under investigation themselves. Rogue missions, double agents, and adventure ensue!"A must-read for anyone who loves adventure, intrigue, mystery, and humour," says Stuart Gibbs, author of the beloved Spy School series.
American Born Chinese, by Gene Luen Yang (2006, this edition 2021)
This 2006 graphic novel by MacArthur "Genius" Grant recipient Gene Luen Yang, won many awards in its year of publication. Its three main characters are Jin Wang, the only Chinese-American kid at his new school; Monkey Key, a figure from ancient Chinese fable, and Chin-Kee, who personifies all the stereotypes about Chinese people. The book consists of three tales which intersect in interesting ways, but to say more about how would ruin the story! Here's what Publishers Weekly says about this book: "This much-anticipated, affecting store about growing up different is more than just the story of a Chinese-American childhood: it's a fable for every kid born into a body and a life they wished they could escape."
A Hitch at the Fairmont, by Jim Averbeck
Eleven-year-old Jack has just lost his mom, but things are about to get worse: his aunt whisks him away to the fancy Fairmont hotel. But then she disappears, and he is left to solve the mystery of the random note written in chocolate -- until Alfrred Hitchcock himself shows up to help.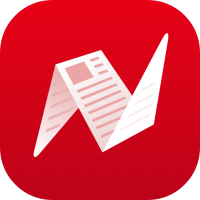 This is original content from NewsBreak's Creator Program. Join today to publish and share your own content.