Growing up in LA is a unique experience. Glitz and glamour and proximity to fame make it an appealing place for dreamers and kids with ambitions -- and potentially a heartbreaking one, too. But there's also plenty of poverty and urban challenges, and, if you're a teenager, the usual experiences and challenges of growing up, figuring out your sexuality, and falling in love for the first time. These books reflect many of those experiences.
Ball Don't Lie, by Matt de la Peña
Basketball players like Antawn Johnson from the Clippers and Rick Fox from the Lakers have praised this 2007, which still makes it onto lists of Best LA novels years more than a decade after publication. It's the thoughtful coming of age story of a young boy in foster care, and the role the sport he loves plays in helping him figure out who he is.
Everything Leads to You, by Nina LaCour
A must-read for teenagers with Hollywood aspirations, this is the story of Emi, who's passionate about set design. When she and her best friend Charlotte find a mysterious letter and trace it back to a legendary actor from the past, it's the key to unlocking an adventure, including love.
Everything, Everything, by Nicola Yoon
After the year we've just lived through, Maddy's story is more relevant than ever: she never leaves her home, because she can't. She's allergic to everything ouside the front door.. Her mom and her nurse are the only people she sees. But when Olly moves in next door, everything changes and she begins to wonder if it might be worth taking a risk after all.
Girl, Unstrung by Claire Handscombe
Available now in ebook and forthcoming in paperback, this one is my own -- the story of a high school freshman intent on becoming a professional violist. She didn't get into LACSHA this year, but that's just a minor setback -- she's definitely going to make it in next year. She's definitely not going to let herself be distracted by Tim, the Scrabble geek with the swoopy hair at her Pasadena private school.
I Believe In a Thing Called Love, by Maureen Goo
Like Clara in Girl, Unstrung, Desi Lee is pretty sure that with a plan and a bit of determination you can do anything. But plans and determination aren't any help when it comes to romance. For help with that, she's going to have to turn to Koreans dramas. They make it seem so simple. Plannable, in fact. It's just the thing to help her win over the hottest guy she's ever seen.
Little and Lion, by Brandy Colbert
Suzette has been away at boarding school, but now she's back in LA, and she's really glad: she can be closer to her friends, her family, and her crush. And her brother really needs her. But then she falls in love for the same person as he does...
Pasadena, by Sherrie L. Smith
This one is a dark read: it starts with Jude finding her best friend dead in a swimming pool. She doesn't believe that it's an accident. And she is determined to find the truth of who murdered her. But in the meantime, she digs up a lot of secrets -- and risks exposing some of her own.
The Summer of Jordi Perez, by Amy Spalding
Abby Ibes has the dream internship this summer, at a great boutique, and she hopes it'll be the first step toward the fashion career she is aiming for. But things get complicated when she falls for another intern -- and then has to compete with her to be chosen for a paid job there. And as if that's not complicated enough, her friend Jax -- who's enlisted her help in ranking the burgers of LA -- takes a photograph that draws the kind of attention to her that she's not sure she's ready for.
Weetzie Bat, by Francesca Lia Jones
Fans of offbeat authors like Kelly Link and Neil Gaiman should pick up this genre-bending modern classic, which follows what happens after Weetzie Bat meets a genie, who grants her three wishes. But as she and her friend look for love in LA there are unintended consequences to the granting of those wishes.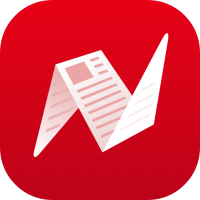 This is original content from NewsBreak's Creator Program. Join today to publish and share your own content.