Chicago seems to inspire a lot of writers of suspense and murder mysteries. But if that's not your thing, fear not: aside from three thrillers on this list of new novels, there are four new Chicago-set books with different themes, from family to teenage love to ambition in the Jazz Age.
Wild Women and the Blues, by Denny S Bryce (March 30, 2021)
Alternating between 1925 and 2015, this novel paints a vivid portait of Chicago in the Jazz Age, complete with gambling, gangsters, and ambition, as a sharecopper's daughter is determined to make it. Ninety years later, that still-living, now 110-year-old sharecropper's daughter, Honoree Dalcour, holds the key to the research -- and the life -- of a young film student.
"The music practically pours out of the pages of Denny S. Bryce's historical novel, set among the artists and dreamers of the 1920s," says Oprah Mag.
The Most Fun We Ever Had, by Claire Lombardo (2020, out in paperback April 6, 2021)
If family secrets and sibling relationships are your thing, run, don't walk, to your nearest bookshop to pick up this book -- the story of four very different sisters prompted to reckon with their past when the long lost fifteen-year-old birth son of one of them comes into their lives.
Here's what The Guardian says: "This is a novel epic in scope—emotionally, psychologically and narratively. Combining a broad thematic canvas with impressive emotional nuance, it's an assured and highly enjoyable debut."
Gone for Good, by Joanna Schaffhausen (August 10, 2021)
The first book in a new mystery series featuring Detective Annalisa Vega, this thriller deals with the aftermath of the murder of a woman whose amateur sleuthing was coming close to unearthing the identity of the Lovelorn Killer, a shadowy, unknown Chicago figure responsible for the death of seven women twenty years ago.
Publishers Weekly gave it a coveted starred review, and caled it "[An] exceptional series launch...gripping, adding, "Excellent fair-play plotting, genuine surprises, and convincing characters make this a surefire winner. Mystery fans are in for a treat."
The Talented Miss Farwell, by Emily Gray Tedrowe (2020; out in paperback on August 24, 2021)
Set in the late 1990s in both Chicago and Pierson, Illinois, this novel features a woman with a dual identity: the glamorous Rebecca Farwell, heartless wheeler and dealer in the art world to some, and the quiet, sensible responsible Becky to others, who know her as Pierson's treasure and comptroller -- but certainly don't know what it is, exactly, that she does with the town's money.
Author Rebecca Makkai loved it: "Becky Farwell is one of the most wickedly compelling characters I've read in ages—a Machiavellian marvel, a modern Becky Sharp, a character to root for despite your better judgment—and her story, both topical and timeless, will knock you off your feet."
The Pick-Up, by Miranda Kenneally (September 1)
Heading back to her father's house in Chicago for Lollapalloza, Mari did not expect to fall in love. She didn't want to, either: dating is not for her. But in the back of her rideshare is the gorgeous and misunderstood TJ. But after things heat up between them, they get separated at the festival. Can a hashtag reunite them? And if it does, is this really meant to be more than a weekend fling?
Kirkus calls this YA novel "edgy, exciting, and grounded in respect."
As the Wicked Watch, by Tamron Hall (October 26, 2021)
Another new series of thrillers opens with As The Wicked Watch, whose heroine is Jordan Manning, a crime reporter from Texas who's just moved to Chicago for a TV job. She's eagle eyed and sees things others miss. And when a fifteen-year-old Black girl is found dead, Jordan is determined to make sure she isn't forgotten, as well as to bring justice.
There are no official blurbs yet, but early reviews from bloggers are enthusiastic.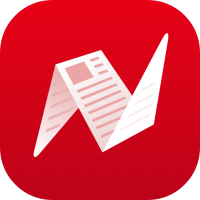 This is original content from NewsBreak's Creator Program. Join today to publish and share your own content.