It's always great to read books set in a city to which you have a connection, whether it's because you lived there, or have travelled there. And for all of us, it's refreshing to read a book that isn't set in the usual coastal cities. There's so more to America than New York and San Francisco, after all.
Brown Girl Dreaming, by Jacqueline Woodson
Winner of the National Book Award among many other accolades, this book chronicles the life of Jaqueline Woodson -- who was born in Columbus -- in a memoir in verse aimed at middle graders. On her website, she explains why she wrote it: "I wanted to understand who my mom was before she was my mother and I wanted to understand exactly how I became a writer. So I started researching my life, asking relatives and talking to friends – and mostly, just letting myself remember."
Faking it, by Jennifer Crusie
Beloved in the early 2000s, Faking It tells the story of two grifters falling in love and having bad sex. There's breaking and entering, art forgery, and a crazy family. This book is a bit bonkers. And like most good things in life, it's better to experience it than have someone explain it to you. "Perfect escapist fare," said Kirkus Reviews when it was published in 2002. "Who knew Ohio could be so much fun?"
Ready Player One, by Ernest Cline
A must for gamers who grew up in the 1980s, this novel is set in a dystopian 2045 and features a competition to discover an Easter Egg in a game -- and the prize is the game creator's whole fortune.Here's what the Cleveland Plain Dealer says about the novel, whose sequel Ready Player Two is out now: "A fun, funny and fabulously entertaining first novel . . . This novel's large dose of 1980s trivia is a delight . . . [but] even readers who need Google to identify Commodore 64 or Inky, Blinky, Pinky and Clyde, will enjoy this memorabilian feast."
The Sacrifice of Lester Yates, by Robin Yocum
Part mystery, part political thriller, this 2021 novel follows Lester Yates, who is on death row after being found to be the Egypt Valley Strangler. And maybe he isn't, after all, but certain political forces mean he has to die in service of someone's political aspirations. "A well-paced, well-written thriller. The Sacrifice of Lester Yates is a good read – full of bantering dialogue, plot twists and a sense of place," says the Columbus Dispatch.
Waiting for Tom Hanks, by Kerry Winfrey
If you're looking for the perfect rom com to read on the beach this summer, this might well be it! Annie Cassidy loves rom coms, and refuses to settle for less than a Tom-Hanks-type-character as her future boyfriend. When a movie starts filming in Cleveland, and she meets the lead actor, she's sure he doesn't fit the bill. But we all know how that goes, right?Bonus: her best friend gets her own novel in the sequel, Not Like the Movies.Here's what the Publishers Weekly starred review of Waiting for Tom Hanks says: "An endearing, klutzy heroine elevates this utterly charming romance [and] the plot's many moving pieces add complexity. Chloe, lovable Uncle Don, and the local coffee shop's colorful characters provide humor and heart in just the right places."
What to Keep, by Rachel Cline
This novel follows Denny Roman, being raised in a dysfunctional family and dreaming of making it in Hollywood. We check in with her at twelve years old, the awkward stage of puberty and a crush on her drama teacher; a twenty-six, when she flies home from LA to pack up her belongings as her distant mother prepares to remarry and move house; and at 36, when a thirteen-year-old turns up on her doorstep needing a home...Booklist calls Rachel Cline's debut "smart and witty" and goes on to say: "This is a wryly funny novel that feels completely fresh. It has an odd but effective structure; depicts offbeat, memorable characters; and offers a perceptive, nuanced take on familial relationships."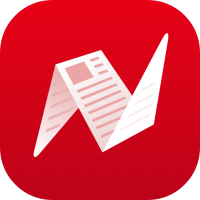 This is original content from NewsBreak's Creator Program. Join today to publish and share your own content.