Cheese is the perfect summer snack to have alongside a glass of chilled rosé, catching up with friends whom you may not have got to see much of over the last year and a half. When you don't want to commit to a whole dinner -- or when you want to cap off an excellent one -- you can't go wrong with this dairy treat. And there are good cheese plates to be had on Capitol Hill. Here are three options to satisfy that craving.
316 Mass. Ave, NE
Lunch: 11.30 am - 3 pm Monday to Friday
Brunch: 10 am - 3 pm Saturday to Sunday
Dinner: 5 pm - 9 pm Sunday to Thursday; 5 pm to 9.30 pm Friday to Saturday
At Bistro Cacao, where the French-themed food is generally excellent, the cheese plate is a mix of local and French cheese. It's served with house-made jam, honeycomb, and cranberry walnut bread. Pro tip: ask for extra bread when you order. (This is generally good practice everywhere cheese plates are served! I'm not sure how bread portions are calculated, but it's rarely enough in proportion with the cheese serving.)
360 7th Street, SE
Open Tuesdays -- Fridays from 4 pm until evening; Saturdays an Sundays from midday until evening (exact time varies based in part on how busy it is and on the weather if most people are on the patio)
The Eastern Wine Bar opened in 2019 and from the beginning, the service has been excellent there. Servers know the wine menu extensively and in detail and can advise you according to your taste and to pairings. Reservations are welcome -- and, if you prefer an outdoor table on their pleasant patio, recommended -- but walk-ins are also avaiable first come first served.
Several cheese plates are available here.
The plate for one includes Ossaru Iraty, a semi-hard cheese made from sheep's milk in the French Basque country; the St Stephen Triple Cream which is, frankly, to die for; and gouda, which is fine, but they'll often swap it out for something more interesting if you ask them to. It's served with marmelade and freshly made bread.
The larger cheese plate includes all of those, plus the Fromager d'Affinois Bleu, a soft, French blue cheese which is a real treat.
And if you're feeling really hungry, or for larger parties, you can order The Beastern: all of the cheeses, plus charcuterie, too.
You get almost enough bread at the Eastern, but not quite, so go ahead and ask for extra bread when you place your order.
223 Pennsylvania Avenue, SE
Dinner: 3 pm - 9 pm Tuesday - Friday; Saturday 5 pm - 10 pm
At Sonoma Restaurant and Wine Bar, where there's an extensive menu of small and shareable plates as well as main courses, the cheese option is highly customisable. You can order one, two, three, or five cheeses, and the menu highlights the characteristics of each one that is available. Cheese here is served with rosemary crackers (there is a gluten free option), but you will definitely need extra. Cheese options include Dutch Gouda, Vermont Cheddar, sweet Bay Blue cow's cheese from California, and two takes on goat's cheese -- one soft and mild, from Maryland, and one herbed and crusted, from Vermont.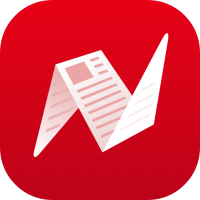 This is original content from NewsBreak's Creator Program. Join today to publish and share your own content.