Nashville is a place for dreamers: somewhere people come to pursue a music career, hoping to become successful, and hopefully famous. It's also a place were people go about their daily lives, falling in love, working grindstone jobs, fighting with their families and making up. These five excellent books all capture something of Nashville in different ways.
All We Ever Wanted, by Emily Giffin
Emily Giffin is a hugely successful author, and this is one of her best known books. In an interview for Better, she said this about choosing to set her novel in Nashvile: "Its vibrancy and history of great music, food, and Southern culture has always resonated with me. While writing the book, I spent a lot of time in the various neighborhoods in Nashville and so enjoyed getting to know the charming, diverse residents of one of America's great cities."
All We Ever Wanted tells the story of Nina, whose comfortable life with a tech-rich husband and Princeton-bound son is upended by a shocking photograph taken at a party, whch divides the community, pitting factions against each other. The Washington Post notes that "Giffin's novel has style and substance" and add that the novel is "truly excellent."
Because You're Mine, by Rea Frey
Nashville author Rea Frey has several books to her name -- both fiction and non-fiction, and she also runs a business, Writeway, whose mission is to help those who want to be published authors realise theid dreams. She hosts a podcast of the same name.
Published in August 2019, Because You're Mine is a thriller about a single mother, Lee, who has taken a much-needed break from caring round the clock for her son, who's on the spectrum and whose world she has carefuly constructed and protected. But while she's gone, tragedy strikes.
The Bromance Book Club, by Lyssa Kay Adams
After Lyssa Kay Adams published her first novel about a book club for romance-loving men, she started getting messages from men in the real world delighted to hear they weren't the only ones. So she launched Men Reading Romance, a subscription box of hand-picked romance novels and curated products to help with relationships and personal growth. Included is also a discussion guide and access to an exclusive book club. While people who are not men are welcome, the box and the club are designed for people who have often been left out of conversations about romance novels.
And that's what The Bromance Book Club was about in the first place: a secret club of alpha men who read romance, and to whom Gavin Scott, second baseman for the Nashville Legends, turns for help in his marriage after he realises that his wife has never been, well, truly satisfied. The book became a series and Book Four, Isn't it Bromantic? was just published this week.
Girl Made of Stars, by Ashley Herring Blake
According to her website, Ashley Herring Blake "used to write music, and now she writes books." She's also a literary agent herself. She has written prolifically for middle graders, teens, and adults. In Girl Made of Stars, she tells a story that packs an emotional punch -- about a girl whose twin brother is accused of rape and has to navigate a difficult family situation in the aftermath.
Nothing to See Here, by Kevin Wilson
Tennesse-based author Kevin Wilson wrote one of my favourite novels of recent years, set in a Nashville mansion, and it is certainly a page-turning one! Set in a world that is completely recognisable as our own, except for one detail: two children who catch fire when they become upset or agitated. Their father, who is running for Senate, cannot let the world see this, so his family enlists a friend from his wife's past to come and help take care of them. Nothing to See Here is quirky, touching, and will keep you wondering what's going to happen next. In this clip, can here him in conversation with his good friend and fellow Tennessean author Ann Patchett, who owns Parnassus Books in Nashville.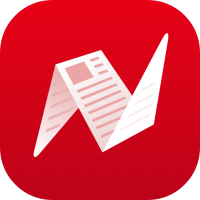 This is original content from NewsBreak's Creator Program. Join today to publish and share your own content.