Middle Grade fiction has a lot to offer to kids discovering the world and learning about themselves. In these books for 8-to-12 year olds set in Harlem, there's plenty of that kind of learning to go round, as well as adventure, friendship, and more. They don't shy away from the realities of life on the edges of Manhattan, and make for great reads for both kids whose lives are radically different from those depitcted here and for kids growing up in Harlem longing to see themselves in fiction.
The Harlem Charade, by Natasha Tarpley
When a politician wants to build a theme park called Harlem World, Jin, Alex, and Elvin know they have to do something to save their neighbourhood. But what they couldn't have guessed is that the path to doing so includes a mysterious artist whose path they cross while trying to figure out what happened to Elvin's grandfather. "Tarpley creates a strong sense of Harlem's rich past and present, conveys the importance of art, and raises thoughtful questions about service and justice," says the Publishers Weekly Starred Review.
My Life as an Ice Cream Sandwich, by Ibi Zoboi
Ebony-Grace has grown up in Huntsville, Alabama with a space-loving grandfather. She loves Star Wars, Star Trek, and his stories of being one of the first Black engineers at NASA. Then, in the summer of 1984, Ebony-Grace is sent to Harlem to stay with her dad for a few weeks. New York City feels different from her hometown, and she finds it difficult to adapt at first -- until she begins to understand it through the lens of her beloved science fiction stories.
Some Places More than Others, by Renée Watson
Amara has wanted to get to know her father's side of the family all her life, and for her birthday, she finally gets her wish, heading to New York City to meet Grandpa Earl and her cousins. When she gets there, she finds that the city is scary and confusing, and she feels more lost than ever. It will be worth it, though: this trip will help her connect with her father and her heritage, and help her understand herself in a deeper way. "Filled with rich imaginative scenes and comics-style illustrations, this book will truly transport its readers to another world," says Booklist.
The Stars Beneath Our Feet, by David Barclay Moore
Earning the coveted starred reviews from coutless outlets include Kirkus and the School Library Journal, David Barclay Moore's debut novel tackles grief, violence, and the choices faced by a twelve-year-old boy named Lolly, whose older brother recently died in a shooting, and for whom joining a gang is tempting for all kinds of reasons. Lego helps him find his way.Here's what the New York Times says: "Moore tells Lolly's story of survival with the right mix of humor and hope to balance violence, fear, denial and deprivation. That's a tall order. To succeed is a celebration. The power of adults as influencers and confidants, nurturing by words, deeds and acts of kindness large and small, fuels every page of this novel. It's a book in which art is celebrated, being different is an act of resistance, and acceptance, not resignation, is the answer."
The Vanderbeekers of 141st Street, by Karina Yan Glaser
When the Vanderbeeker kids hear five days before Christmas that their landlord is throwing them out of their beloved brownstone by the New Year, they hatch a plan. They're determined to convince him that their boisterous, noisy, diverse, adventurous family are the best tenants he could ask for. They try blackmail. They try gifts. They try everything they can think of, and along the way we get to know a delightful set of kids, whose adventures we can continue to follow. The Vanderbeekers Make a Wish will be the fourth in the series, out on September 21, 2021. "A heartwarming story about family and community that will appeal to readers who also enjoy an old-fashioned feel," says Kirkus.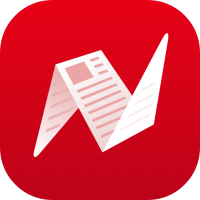 This is original content from NewsBreak's Creator Program. Join today to publish and share your own content.