Washington, DC is something of a hub for the literary scene, with proliferating independent bookstores, author events, Creative Writing programs at various colleges, and more. It's also the home of many excellent writers, and one of them has a new book out on July 20, 2021.
Karin Tanabe's Japanese father and Belgian mother came to DC to study, and they met at an international students' party. Karin was born here and, after stints in various places overseas, has lived and raised a family in the district, and worked for a time in the "very DC" institution that is Politico -- which inspired her debut book.
After her first, contemporary novel (The List, published in 2013) and her second novel which, though contemporary, delved into the past, Karin Tanabe has turned to historical fiction, exploring different eras, places, and cultures, from Gilded Age America to 1930s Vietnam to World War II Japan. Her latest novel, A Woman of Intelligence, which could be filed under "thrillers" just as easily as "historical fiction", is set just after World War II in New York. She calls it her "motherhood rage" novel.
A Woman of Intelligence (2021)
This bright, appealing novel has something for many readers: historical fiction set from the 1940s onwards, it features a smart, accomplished, multilingual woman who, after leaving her translator post at the United Nations to stay home and care for the children because of her husand's desires and society's expectations, is approached by the FBI to work for them. It will make the perfect beach read for anyone fascinated by the Cold War, or anyone who is interested in an exploration of what it means to be a mother but also crave meaningful employment outside the home.
A Hundred Suns (2020)
Published in the spring of 2020, this book was swallowed up by world events and did not get the attention it deserves. A native speaker of French, Karin wanted to spend some time researching in her mother tongue, as well as exploring the legacy of coloniasm. The result is this historical thriller starring heirs to the Michelin rubber fortune against the backdrop of increasing desire for freedom.
If you're tiring of the same narratives of World War II, this book makes for a refreshing change of pace. It stars Emi Kato, whose comfortable DC life as the daughter of a Japanese diplomat abruptly changes when she is locked in a internment camp in Texas. There, she meets Christian, and falls in love, just as she once had with Leo in Austria, at her father's previous posting. Abruptly sent back to Japan by the US, and then to a remote town to escape bombings, Emi comes of age and becomes a selfless and brave member of the community -- but she never forgets either man.
The Gilded Years (2016)
The first ever African American woman to attend Vassar College -- Karin Tanabe's own alma mater -- was Anita Hemmings in 1897, and she did so by passing as white. Here, the author brings her to life through a combination of deep research and imagination. The dialogue sparkles with wit, and Anita's spoiled white roommate makes for an enjoyable villain. It's easy to see why Reese Witherspoon has opitoned his book for a movie.
The Price of Inheritance (2014)
Sparkling dialogue has been a feature of Karin Tanabe's writing since her debut novel, and it is very much in evidence in this novel, which features an antiques specialist determined to unearth the mystery of an art theft -- and falling in love with handsome bad boy in the process.
The List (2013)
If you enjoy a DC insider novel, pack this one in your beach bag this summer. The List is fun, intriguing, and brilliantly captures the spirit of pre-Trump Washington, though it's more Veep than West Wing. As at Politico, from where Karin Tanabe drew her inspiration, working at the fictional Capitolist is a round-the-clock, break-neck affair. Affair being the operative word: when reporter Adrienne uncovers an illicit relationship between a senator and a colleague of hers, she has a decision to make.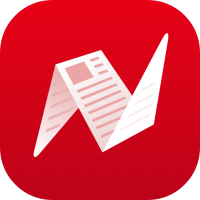 This is original content from NewsBreak's Creator Program. Join today to publish and share your own content.