Mention LA to anyone, and they will likely think of Hollywood and the film industry. And that's part of the city, of course -- acting and fame are of course represented in novels that are set in this part of California. But that's not all there is to the diverse, vibrant city. These novels, all of which were or will be published in 2021, explore different facets of Los Angeles.
Good Company, by Cynthia D'Aprix Sweeney
The author of the bestselling novel The Nest is back with another book -- a portrait of a happy marriage that is rocked when Flora discovers a wedding ring that she'd been told was long lost. She and Julian lived on a shoestring budget in New York City for years, raising their daughter and pouring everything they had into their theater company. Since they've lived in Los Angeles, they've found professional succes and enjoyed their longtime friendship with a TV star. But the discovery calls everything into question. "The vivacious and tender second novel by the bestselling author of The Nest is an absorbing, wise, and tender tale of a marriage in mid-life," says O, the Oprah Magazine.
Great Circle, by Maggie Shipstead
The author of Seating Arrangements and Astonish Me is back with her latet novel, Great Circle, which tells the story of an actress and the woman she is portraying in her latest Hollywood movie. The woman is Marian, who disappeared while flying a plane over Antarctica. The novel develops both stories, a century apart in time. "A feat of a story in every sense," says Entertainment Weekly.
The Intimacy Experiment, by Rosie Donan
Fans of last year's romance novel The Roommate will be happy to know that Rosie Donan is back with a new novel, which has been praised for its exploration of Jewish identity. The protagonists are Naomi Grant, who is internationally known thanks to her sex-positive startup but its struggling to leverage that into a more steady job, and Rabbi Ethan Cohen, who, according to LA Mag, is one of the city's hottest men. He has three months to bring in more millennials to his shul, or it will have to close. Togther, Naomi and Ethan begin hosting a seminar series on Modern Intimacy, hoping to build their brands and achieve their career goals. But, of course, there is soon a lot else at stake, too... Entertainment Weekly calls this romance novel "tender, bruising, sexy, and transcendent."
Malibu Rising, by Taylor Jenkins Reid
Taylor Jenkins Reid's much anticipated seventh novel makes for a great summer read. It follows the four children of rock legend Mick Riva as they navigate early adulthood without him, and more recently bereaved of their mother. As they prepare for the legendary yearly party at eldest sibling Nina's house, we learn each of their histories and the complex dynamics of their family and its history. Longtime readers will enjoy cameos by characters from some of the author's others novels. Here's what People magazine says: "High drama at the beach, starring four sexy, surfing siblings and their deadbeat, famous-crooner dad. It's like the 1983 Sports Illustrated swimsuit issue came to life, but with a plot. Irresistible."
The Perishing, by Natashia Deón
Fans of N. K. Jemisin and Octavia E. Butler might want to consider putting in a pre-order for The Perishing, out on November 2, 2021, as might those looking to fill the time travel void of The Invisible Life of Addie LaRue. Prohibition, the creation of Route 66, and the collapse of the St. Francis Dam are all vividly brought to life in this novel which follows the story of a Lou, a young Black woman with mysterious memorie of other times and other lives. At the time of writing, this novel has an average score of 4.40, so it's safe to say early readers are loving it.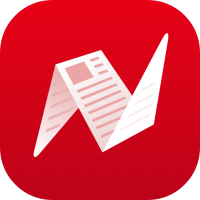 This is original content from NewsBreak's Creator Program. Join today to publish and share your own content.