It's summer, and many of us are dreaming of escaping to somewhere like Cape Cod. It's certainly a place that's rich in atmosphere and the kind of sensory experience that's ideal for setting the scene in a novel -- not least because along with Cape Cod comes another staple of fiction: the family vacation where, after some time of more-or-less forced proximity, secrets come out.
We Were Liars, by E Lockhart (2018)
This YA novel published a few years ago has re-emerged on the bestseller lists, thanks to being a favourite on the book side of TikTok. It's the story of a group of teenagers on an annual family trip to a private island just off Cape Cod. Something happened during their fifteenth summer on the island, and we piece it together along with Cadence, who has lost her memory of it. The writing is beautiful and engaging, and the scene setting is very atmospheric. Publishers Weekly was one of many outlets awarding the novel a coveted starred review, sayingL "Lockhart has created a mystery with an ending most readers won't see coming, one so horrific it will prompt some to return immediately to page one to figure out how they missed it. At the center of it is a girl who learns the hardest way of all what family means, and what it means to lose the one that really mattered to you."
The Last Book Party, by Karen Dukess (2019)
It's the 1980s, and twenty-five-year-old Eve Rosen wants to be a writer. And every writer worth their salt is invited to Henry and Tillie's party on Cape Cod at the end of the summer. Eve is determined she'll be there -- but once she makes it, she finds she doesn't really fit. She has some choices to make. Taylor Jenkins Reid loves the book, saying: "The Last Book Party is a delight. I found myself nodding along in so many moments and dreading the last page. Karen Dukess has rendered a wonderful world to spend time in."
Big Summer, by Jennifer Weiner (2020)
Jennifer Weiner's 2020 novel, now out in paperback, focusses on the complexities of a friendship. She charts the story of Daphne, a former wallflower turned successful Instagram influencer, and Drue, her glamorous, enviable friend. Or, rather, former friend: they haven't spoken since a big fight six years ago, and now Drue suddenly wants Daphne to be her maid of honour -- and there's a weekend in a Cape Cod house and potentially single men to go along with the offer, too. Those prospects are hard to resist, but they come at a cost. Here's what the Washington Post says about it: "It's deliciously fun: frothy entertainment with surprising depth. Big Summer is big fun, and then some. It's empowering and surprising—a reminder to put down the phone and enjoy each moment for what it is, rather than what it could look like on Instagram."
The Second Home, by Christina Clancy (2021)
When Ann was seventeen, the summer she spent on Cape Cod changed her family forever. Fifteen years later, she and her siblings have to decide what to do with the house they've inherited there -- a house they once loved but that now evokes painful memories. And those memories are resurfaced by Michael, the brother who wants the house, and wants the truth to come out once and for all. "Clancy imagines her complicated characters with such empathy and precision that every questionable choice, every mistake, feels like the only option. The Second Home is a big, sprawling, smart, beautiful story about love and betrayal, home and family, and the foundations of forgiveness," says author Lauren Fox.
The Paper Palace, by Miranda Cowley Heller (2021)
Chosen by Reese Witherspoon for her book club this month, The Paper Palace explores themes of lost love and what if. It features a happily married mother of three, Elle Bishop, and the decision she has to make after she sleeps with her childhood best friend, Jonas "Miranda Cowley Heller has written a magnificent page-turner, a love story that shimmers with desire, intelligence, and humor. Lush and gorgeously written, The Paper Palace is as intoxicating as a summer night by the sea. I didn't want it to end," says author Cynthia D'Aprix Sweeney.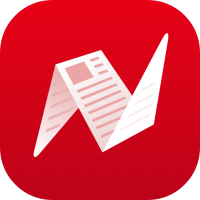 This is original content from NewsBreak's Creator Program. Join today to publish and share your own content.