When a friend sent me an Instagram post showing a sausage roll being trialled in an upcoming venue at Union Market, I did a little dance on the inside. I've lived in the US for the best part of a decade, and I love the food here, but I still miss home and the creature comforts of the UK -- and never more so than during the pandemic, since I haven't been able to go home for more than two years.
I love sausage rolls, and I love the idea of a British-themed place to eat. I've been to Elephant and Castle before, and frankly come away unimpressed with their food, and not surprised that many Americans are under the impression that British food is not that great.
Aboveground is starting off with modest intentions: their menu is pretty sparse. They are concentrating on fish and chips, Tikka masala, and yes, sausage rolls. There's also a tiny shop where you can buy British food like Heinz baked beans, Crunchie bars, and Rich Tea biscuits. It's an eclectic selection, none of them my favourites, but they have limited space and will never be able to store every Brit's favourites. Baked Beans, HP sauce, Branston Pickle, and Bisto are all staples in most British households and fully deserving of a place on the shelves. As for chocolate and biscuits, I'm not totally sure how they chose Crunchies, chocolate Hob Nobs, and Rich Teas (the latter, in particular, are
nobody's favourites), but maybe they will be rotating their offerings? I hope so. PG Tips or some other kind of tea would be a welcome addition, too.
Since it was my first visit, I went for the dearly missed fish and chips. Within ten minutes or so, the beeper they'd given me to keep track of my food went off, letting me know my food was ready. It was piping hot in its takeout box, and came with a wedge of lemon, a little pot of tartar sauce and with mushy peas -- a specialty beloved of Notherners especially. The cutlery I was given included the tiniest salt packet, and when I asked for more, they were bemused. I don't usually add salt to American food since there's already so much in it, but British chips need a generous sprinkling. Most people in the UK eat vinegar with chips, too, and this was available when I asked for it, in a small pot, though it didn't smell like the malt vinegar that is usually used for this purpose.
It didn't matter, though, because the chips weren't really British chips. They were thick-cut, as British chips are -- we call the thin ones fries too -- but much crispier and more golden than the classic British chips. Personally, I loved this; they were something between British chips and Belgian frites, which are the original and (in my opinion) best. But they weren't the soft chips Brits usually smother in vinegar and traditionally have with fish. Personally hope they don't change, but if I were a more traditional kind of Brit -- the kind, say, who grew up eating mushy peas -- I would have been a little disappointed.
The fish was delicious, as was its golden coating. It was thinner and softer than in many British fish and chip shops, but it tasted great, and this was the classy, DC version. $17 + tax and tip is definitely on the expensive side -- in the UK, I'd expect to pay $8-10 total (tax is included and we don't tip at chippies) -- but I'm used to having to pay extra for British food in the US, and it was definitely worth every penny. I can't wait to go back and try sausage rolls and chicken Tikka Masala, and, in time, hopefully even more offerings.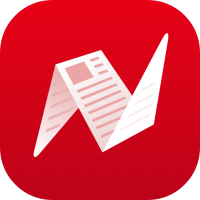 This is original content from NewsBreak's Creator Program. Join today to publish and share your own content.