New York City makes a great backdrop for love stories, as anyone who's ever watched When Harry Met Sally or any number of other rom coms can attest. Skating in Central Park, wandering around the Library on Fifth Avenue, and working glamorous-sounding jobs in fashion or publishing or jouranlism all add to the intrigue. These five novels featuring romance were all published in the first half of 2021 -- don't sleep on them!
The Devil Wears Black, by LJ Shen
This one is for fans of the fake relationship trope, as well as enemies to lovers and second chance romance. Maddie has worked hard to build a life she loves in New York City. She has the perfect job in fashion, the perfect apartment, and even a maybe-perfect boyfriend. But then Chase comes into her life with a big favour to ask, and, much as she doesn't want to go along with his plan to pretend they're together, it's hard to say no to fulfilling his dying father's last wish.
Honey Girl, by Morgan Rogers
Honey Girl is more coming-of-age fiction than strictly romance, but I'm including it here because it has a love story at its heart. It follows Grace, who in a very out-of-character moment flies to Vegas and gets married to a virtual stranger. It's a watershed moment for Grace, who begins to question her life and everything her parents want for her. Along with her new wife, she moves from Portland to New York and begins to make a new life for herself, falling in love with the woman she married. But along the way, she has some growing up to do, along with some healing and connecting.
One Last Stop, by Casey McQuiston
If the bookshop where I work is anything to go by, One Last Stop is this summer's runaway bestseller, from the author of the beloved Red, White & Royal Blue. It tells the story of twenty-three-year-old August, who doesn't believe in London and knows she's certainly never going to find it in New York City. But then, she meets the gorgeous Jane on a train, and just like that, both her commute and her life are transformed. There's just one problem: Jane is a time traveller from the 1970s...
Talk Bookish to Me, by Kate Bromley
When Kara goes to her best friend's wedding shower, she's shocked to find that one of the guests is Ryan, her first love from long ago. She'd love to just ignore him, but here's the thing: she's a romance novelist with a deadline looming, and being around him seems to have cured her writer's block. So when he and his adorable but destructive dog get thrown out of his hotel, she reluctantly agrees for him to stay with her. One to pick up whether you're into enemies to lovers, forced proximity, or second chance romance.
To Sir With Love, by Lauren Layne
A You've Got Mail for the modern age, this romance novel features Grace, who's inherited her dad's champagne shop in Midtown Manhattan. And things aren't going well for the shop. With the tight margins, it might make sense to sell the business to the corporation that wants to buy it, even if it is headed by the an irritating, arrogant (and handsome) Sebastian Andrews. But the shop was her father's dream, and it doesn't feel right. Online, through a dating app, she confides in a faceless, nameless Sir...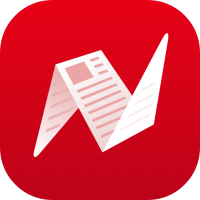 This is original content from NewsBreak's Creator Program. Join today to publish and share your own content.