One of the great things about romance novels is projection: you can imagine yourself finding a great love like the ones you read about. It's especially fun when the story features places you know well: restaurants you might have eaten at, landmarks you pass on your daily commute. If you live in New York City, or if you dream of doing so, these are some books to put on your pre-order list for the second half of 2021 -- there's something for everyone, whether you're a fan of friends-to-lovers, second chance romance, fake dating, and more.
Alexis Daria's You Had Me At Hola was a big favourite last year, and she's back with her follow-up, which is one to pick up if you're into the second chance romance trope. When he was 18, Gabe moved away from the Bronx -- and from Michelle, his best friend he'd been crushing on forever. Now he's back in New York to launch another branch of his successful LA gym, and he needs a graphic designer. As luck would turn out, that's exactly what Michelle does for a living...
"I fell hard and fast for this book, racing through its pages until I finally closed it with an overflowing heart and a deep happy sigh," says Emily Henry.
This romance novel has a unique take on the enemies-to-lovers trope. It features Rachel, who has a secret succesful career as a Christmas romance novelist -- she's Jewish, so it's not something she's proud of. And when her publisher asks her to write something Hanukkah-themed instead, she seeks inspiration at the Matzah Ball, which marks the end of Hanukkah. But along the way, she meet Jacob, her summer camp nemesis. Author Debbie Macomber says it had her laughing out loud.
New York Professor Dani is over love. Her list of things she'll again do for a man is proof of her resolve. When it turns out that broken-hearted and rakish Maximillian is the best man at the royal wedding where she's a bridesmaid, they become friends. She knows she's found a kindred spirit to confide in and have fun with. That's all it is, right? Entertainment Weekly calls Jenny Holiday "a master of witty banter."
Alice and Kit have just met, and they could both be useful to each other. Shy Alice needs to learn the skill of seduction, and Kit is only too happy to teach her -- in return for a career-related favour in High Society New York. But when Alice draws the eye of other suitors, Kit is desperate to have her all to himself...
The New York Times says of the author that she "vividly evokes 1890s New York, from glamorous restaurants to a Bowery boxing hall to the original Madison Square Garden."
Set in the world of New York City burlesque, this is a Pride and Prejudice retelling with all the elemnts we've come to know and expect from the classic story: sizzling chemisry that turns to hatred, Liz and Will being thrown together when mutual acquaintances fall in love, and a charming newcomer with claims that cast doubt on the hero's character... luckily, we know how it ends, too.
"Between the camaraderie and the costumes, this immersive look at the burlesque scene is sure to win many fans, Austenite or not," says the Publishers Weekly starred review.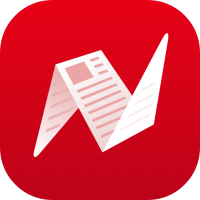 This is original content from NewsBreak's Creator Program. Join today to publish and share your own content.